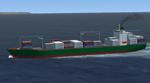 0.10Mb (4145 downloads)
This is a fix for my package "63 AI Ships and AI Ship Traffic for Europe and South America" It resolves an error in the model.cfg of one the AI ships - the "AI_CHD_Empty". This ship only travels along the Argentinian and Uruguayan coast to Rio Grande in Brazil, but a spelling error in the model.cfg can cause FSX to freeze if you fly nearby this ship. I am sorry for the inconvenience this might have caused.
Posted Mar 9, 2013 05:14 by Henrik Nielsen
0.13Mb (422 downloads)
These are some bgl files to be replaced to correct some taxi signs and terminal textures for my Bengaluru Int Airport scenery. Please place them in vobl/scenery folder and select yes when prompted.
Posted Mar 5, 2013 01:30 by Ratan Lewis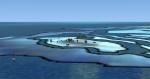 1.00Mb (823 downloads)
FSX-only Atol das Rocas scenery package. This is a self-contained scenery to place the Atol das Rocas (Rocks Atoll) off the north-east cost of Brazil. This atoll has seen its share of shipwrecks. The initial light was installed way back when. Like most oceanic light-houses, this one has a very colorful and tragic story. If you like reading, Google it and you'll see what I mean. The atoll is now permanently staffed by Brazilian scientists and it is serviced by the Brazilian navy. The weather vane doesn't work. I really tried, but couldn't make it go. It is, however, such a small item that you'll be lucky if you ever see it. I won't give you the coordinates where the atoll is, as it is easy enough to find in Google Earth. The atoll has no NDB or VOR. If you have questions, send me a message. For free distribution only. By Fern Marques.
Posted Mar 4, 2013 10:33 by Fern Marques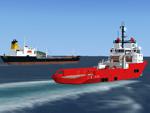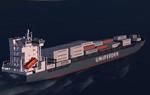 16.49Mb (8903 downloads)
This package contains 63 new AI ships created in GMAX including containers ships, oil tankers, tugs, and bulk carriers from shipping companies like Maersk, Petrobras and CMA CGM. Around one third are equipped with landable helicopter decks. Most ships have simple animations like rotating radars and most also have custom light, smoke and wake effects. The package also contains a complete set of traffic files which will activate the ships along the East Coast of South America and along the coasts of North West Europe. In South America ships visit Belem, Sao Louis, Natal, Recife, Salvador, Macae, Rio de Janeiro, Santos, Florianopolis, Pelotas, Porto Alegre, Montevideo, Buenos Aires and Puerto Madryn. In Europe the ships visit Gibraltar, Algeciras, Lissabon, Bordeaux, La Rochelle, Saint Nazaire, Brest, Le Havre, Antwerp, Rotterdam, Amsterdam, Thamesport, Felixstowe, Bremerhaven, Hamburg, Esbjerg, Oslo, Aarhus, Copenhagen and St.Petersburg.
Posted Mar 1, 2013 15:41 by Henrik Nielsen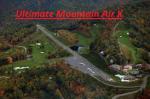 19.20Mb (2652 downloads)
FSX Mountain Air Airport, NC, USA. This is scenery for the challenging airport of Mountain Air (2NC0) located in the rugged and beautiful terrain of North Carolina. The scenery fixes the actual natural shape of the runway, adds parking, adds static aircraft, places the golf course around the runway with its pond, adds the lodges and houses with the swimming pool, animated people, 3D cars and auto-gen stripped and added where necessary. Scenery is based on images from Google maps. By Harry Patten.
Posted Feb 28, 2013 23:51 by uploader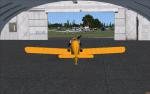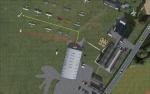 0.12Mb (452 downloads)
This additional ReadMe concerns the taxi path from the Old Hangar when FSX 'crash detection' is ON.
Posted Feb 27, 2013 04:39 by Alf Denham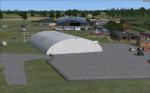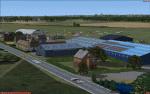 14.15Mb (908 downloads)
My volume 26 is a rebuild of Lashenden/Headcorn EGKH in Kent. It has the new large hangar and I have used photos to texture the buildings.
Posted Feb 26, 2013 05:25 by Alf Denham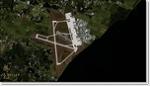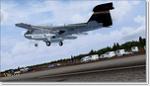 99.13Mb (4419 downloads)
Whidbey Island NAS Version 1.5 Changes made: Textured landing zones and FLOLS trailers added to all runways at KNUW (no arrestor wires). Heli-pad starts added. Static emergency runway cables added. Airfield made more AI friendly by Josef Kunzler. Coupeville NOLF added. Also in high res photoreal coverage with all major buildings modeled. FLOLS trailers with optional arresting gear. (FLOLS trailers and arresting gear by Sylvain Parouty) This is a stand-alone package. Previous version must be removed from FSX scenery cache.
Posted Feb 24, 2013 15:18 by Chuck79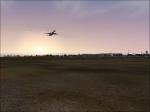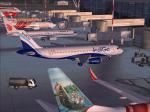 3.35Mb (2231 downloads)
Bengaluru, also known as the silicon valley of India has one of those Int.airport not depicted in Fsx. VOBL is created solely based on Google Map information. The textures are derived from various internet sites. I've added some textured static ground vehicles.
Posted Feb 22, 2013 14:02 by Ratan Lewis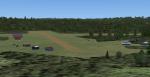 10.80Mb (379 downloads)
FSX-only Sundridge-South River CPE6. This is a self-contained package to improve the Sundridge-South River airport scenery. It inlcudes slightly revised runways, plus the hangars, club house and Ron's and Verna's shop. This nice rural airport in the Ontario Near North may not be there for much longer, so here is the simulation for those of us who used it for so many years. For free distribution only. By Fern Marques.
Posted Feb 22, 2013 09:55 by Fern Marques