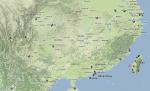 0.76Mb (905 downloads)
Chinese Airports are poorly represented in FSX. These are four created in Airport Design Editor (ADE); ZGOW, ZPDQ, ZSWZ and ZUGY. They are not sophisticated scenery so I have included the ADE source files to allow further editing and enhancement. Please repost any improved airports on this site.
Posted Jun 24, 2013 16:16 by oldgreydog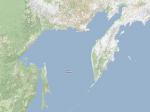 1.13Mb (816 downloads)
The FSX coverage for airports on it's Pacific coast is poor. I have created a number using ADE. I am not a great scenery creator, but they are all flyable (I believe) and I have included the ADE source files for them along with the bgl's so you can edit them yourselves. If you make improvements to them please post them back on this site as I would love to see them.
Posted Jun 24, 2013 06:39 by oldgreydog

0.00Mb (1099 downloads)
VNMA is not represented in FSX but presents a real challenge. It is a short dirt runway in the heart of the Annapurna range in Nepal. At an altitude of just over 11,000ft and surrounded by mountains of over 20,000ft it's an airport to challenge you. There are no roads in the area and all local traffic is on foot or carried on mule backs.
Posted Jun 24, 2013 05:33 by oldgreydog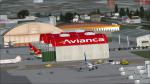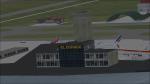 16.94Mb (2788 downloads)
El Dorado International Airport in Bogota, Columbia. New international terminal and cargo terminal, engine test area. Update for El Dorado International Airport, Columbia (Beta)
Posted Jun 23, 2013 13:09 by Gabriel Marin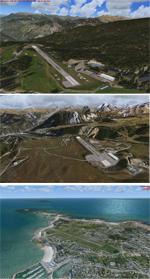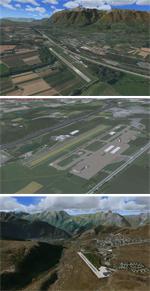 5.81Mb (7085 downloads)
This package contains 15 airports, most are in the French Alps near Grenoble/Courchevel. These airports are intended to be used with FSX and the free addon - TileProxy. TileProxy provides real-time photorealistic satellite imagery in place of the stock auto generated FSX scenery or any other scenery package. The package includes six (6) stock FSX airports which have been modified (re-located runways, buildings, taxiways, etc.) to more accurately re-position them with the real-world scenery. In addition, there are seven (7) unlisted airports which are not available in FSX. These airports are existing real private airports in the French Alps near Courcheval and Grenoble. There are also two (2) "phantom" airports included (i.e. airports that do not exist in the real world or FSX).
Posted Jun 23, 2013 02:39 by John Greenwood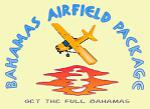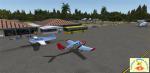 129.09Mb (1828 downloads)
Get the "full Bahamas"...The "Bahamas Airfield Package" contains ALL 64 airfields and airports in the Bahamas - a complete country especially (re-) designed for VFR pilots! All required objects libraries are included in the download. Nassau Intl (MYNN) comes as a "free loan" of Menno C. Robert. Big thank you for that, Menno :-) Look forward to an improved version of ALL Bahamian airfields with a lot of atmosphere, many details and some landclass enhancements. Since the original FSX didn't contain all existing airfields in the Bahamas, I've added the missing 5 airports. Two of them comes along with a complete new designed island as well. A comprehensive manual is also provided. Requirements: FSX with Acceleration pack and Ultimate Terrain X - The Tropical Americas & Caribbean!!
Posted Jun 20, 2013 23:48 by Dirk Cremer
3.65Mb (982 downloads)
ADE based FLKK Kennet Kaunda Int. Lusaka Zambia scenery. This airport does not exist in FSX and FS9 because was recently renamed from FLLS (which is this originally coded in FSX/FS9). To remove the airport with ICAO code FLLS rename or delete a file with name APX55370 in the simulator main scenery folder(or just find it using any file search capabilities). Copy the files of the newly presented scenery in the Addon simulator folder and activate as usual.
Posted Jun 18, 2013 22:57 by Sergey Stoyanov
0.01Mb (702 downloads)
This patch will make my Fairchild AFB Photoreal scenery AI friendly.
Posted Jun 9, 2013 03:33 by Chuck79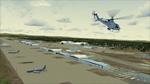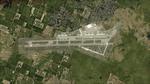 47.47Mb (3524 downloads)
Fairchild AFB. Home to the KC-135 Stratotanker in high res photoreal coverage. All buildings/Hangars custom made using Google Earth for reference.
Posted Jun 7, 2013 18:48 by Chuck79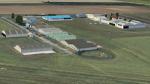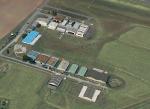 32.65Mb (2338 downloads)
FSX SP2 LFPA Persan Beaumont scenery. Persan Beaumont is an historic airfield dating back to pre WW2 times when it had a 5000ft runway. Now used for general aviation. This is high detail scenery and a great place to fly light aircraft in FSX. v 1.0 by Benoit Gaurant and Dan Guimbert Persan Beaumont airfield is located in the north suburbs of Paris in France. June 2013
Posted Jun 6, 2013 09:50 by admin