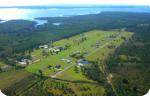 0.04Mb (1141 downloads)
Update for the default Sandy Creek Airpark on FSX. Includes paved asphalt runway, hangars, and houses.
Posted Apr 7, 2013 10:00 by Davis Holdcraft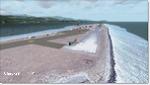 4.18Mb (1138 downloads)
I apologize for the inconveniance, but I did not include all the necessary files for the Port Angeles elevation fix. This is a new patch with all necessary files included. Please read the READ ME thoroughly.
Posted Apr 5, 2013 02:27 by Chuck79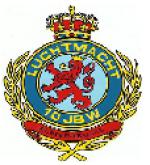 17.44Mb (1196 downloads)
10 Fighter-Bomber Wing - Kleine Brogel BE . This is my first scenery, and worked on it for 18 months. Have fun
Posted Apr 4, 2013 16:21 by ZIEGLER Peter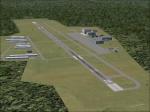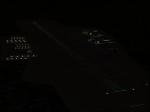 2.08Mb (479 downloads)
This is an update to the original Butler County Airport (KBTP). All runways and parking is corrected, as well has hanger locations. The restaurant is even included. Also all the comms are corrected. The runway length is also corrected to 4800 ft.
Posted Apr 2, 2013 18:50 by Alex Bates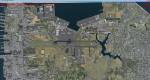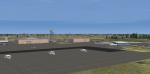 0.03Mb (876 downloads)
Enhancement of Norfolk NS, according to Google Map Information. This airfield has been neglected by default FSX and not even one scenery free or commercial I found of it. So here it is, not perfect, but way better than standard. Tested with UTX USA. Not tested with default scenery.
Posted Apr 1, 2013 12:53 by Blaunarwal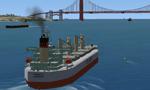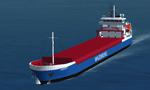 2.47Mb (3498 downloads)
This file includes 4 new ships to supplement the ships available in my package 63 AI Ships and AI Ship Traffic for Europe and South America. It also includes traffic files for the US West Coast mainly from San Francisco and Oakland to the Strait of Juan de Fuca, Tacoma, Seattle, and the Canadian cities Victoria and Vancouver. A few routes go South to Long Beach and San Diego. The traffic files utilize the new ships from this package and the ships available in 63 AI Ships and AI Traffic for Europe and South America, which must be installed prior to this update. The new ships are two small bulk carriers and two large geared bulk carriers. All ships have navigation lights, rotating radars and custom wake and smoke effects.
Posted Mar 30, 2013 16:08 by Henrik Nielsen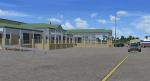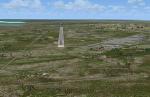 2.03Mb (1879 downloads)
Freeport - The Bahamas (MYGF) MYGF includes separate international and domestic terminals as well as a terminal for general aviation. The old terminal shown in FSX has been removed and the control tower and fire station relocated as in real life. The scenery includes custom scenery objects; placement of library objects and landclass changes. Scenery is based on Google Earth imagery and photos taken locally, and it is optimized for use with UTX-TAC. By: Art Poole
Posted Mar 28, 2013 06:31 by art poole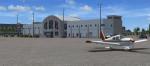 0.97Mb (576 downloads)
Fort Myers FL Page Field (KFMY) Update This adds aprons, taxiways, Base Ops and hangers recently added on the west side of the field and now shown by Google imagery and the Airport Authority's web site. This is an update to the Ft Myers FL scenery previously issued for KRSW and KFMY in March 2009 and requires at least the KFMY part of that scenery package to first be installed, including the Airport_Buildings libraries. By: Art Poole
Posted Mar 28, 2013 06:28 by art poole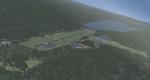 12.07Mb (1118 downloads)
Mont-Tremblant International Airport (CYFJ), located in the Laurentians mountains in the Canadian province of Quebec north of Mont-Tremblant ski resort near the tiny town of La Macaza. The airport is part of an old military base used during the cold war. It was used as a Bomarc missile base and was later turned into a federal jail. Since then, the airport was repaved (longer and wider) and a terminal was added with international flights from Porter airlines bringing in tourists from New York and Toronto during the ski season. By Philippe Bellefleur.
Posted Mar 27, 2013 06:28 by uploader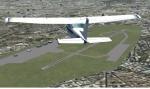 0.25Mb (407 downloads)
VOR / ILS Airport runways updates for Chile airports. Airport Los Cerrillos runway closed. Mansel, Paine runway closed. Pichilemu runway asphalted.
Posted Mar 26, 2013 08:49 by Juan Lucero