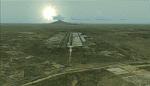 79.54Mb (1857 downloads)
Josefa Camejo International Airport, located in Las Piedras near the city of Punto Fijo, in western Venezuela. This scenery add facilities Amuay refinery, the world's largest. Includes some interesting special effects, like the explosion of a transformer at the airport every hour o'clock and smoke effects in the refinery. With photo-terrain scenery from satellite imagery in Google Earth. Includes terminal building and hangars with realistic textures from images obtained from Internet. Also includes a friendly Auto-Install.
Posted Sep 12, 2011 14:57 by http://davidmaldonado684.blogspot.com/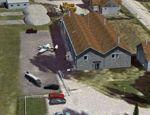 16.57Mb (1945 downloads)
Scenery of Epinal-Dogneville, France, and the airfield LFSE. Photoreal ground with seasonal an night variants, complete landclass re-design of Epinal city: factories, stripmalls, industrial areas... Custom photoreal hangars, animated windsock, static planes, cars, nearest houses in 3D, fuel area, etc. VAC and doc included. Works with FSX and FSXA. By D. Bur
Posted Sep 12, 2011 05:12 by michael litze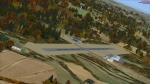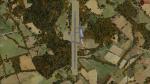 0.00Mb (660 downloads)
This is the LOLS Scharding Suben scenery in Austria..
Posted Sep 12, 2011 03:11 by archive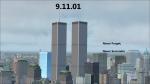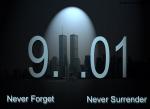 2.63Mb (13188 downloads)
The twin towers, as they where before the September Eleventh attacks on America. 9/11. I Upload this in loving memory of all of the 3,000+ people that died that day.
Posted Sep 8, 2011 03:41 by Ryan Calhoun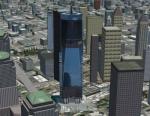 2.85Mb (3762 downloads)
1 WTC Approaching the tenth anniversary of the attacks of September 11th, 2001, (9/11) the construction of 1 World Trade Center is currently underway. By Andy Johnston.
Posted Sep 7, 2011 08:03 by michael litze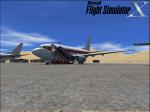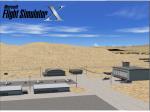 1.95Mb (7130 downloads)
Area 51 Airbase, Nevada. I don't think Area 51 needs explanation. I just say that it's a secret base (the most famous in the world) which operates since the sovietic war (also known as "cold war"). It's located on a protected zone in the Nevada desert. Only authorized personnel allowed. In my work I did the best. I think that it is the most similar project than ever. Try to believe you are there! Anything in this scenery is new: fsx did not a good job with the default, so I started from zero. Now it's full of objects.
Posted Sep 5, 2011 07:36 by Skara Scenery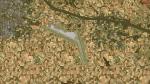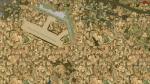 0.42Mb (906 downloads)
Today the Vienna Schwechat Airport has two Runways! There is more and more traffic. So the Airport Owner decided to make a extension...
Posted Sep 5, 2011 07:01 by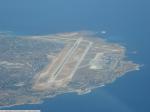 3.75Mb (3695 downloads)
Palermo Punta Raisi Intl Airport-Update. This is the update of the previous Palermo P.Raisi (previous version had 1678 downloads). The plan file is revised, and there are new custom objects
Posted Sep 1, 2011 11:29 by Skara Scenery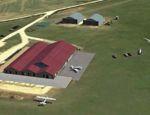 23.88Mb (2219 downloads)
Scenery of Nancy-Pont Saint-Vincent (France) and airfield LFSV that is not part of FSX stock airports. Photoreal ground with seasonal an night variants, landclass adds the nearest city and its steel factories. Airfield has 4 runways, two of them being closed. Custom hangars, animated windsock, static planes, cars, etc. VAC and doc included. Works with FSX and FSXA. By D. Bur
Posted Aug 31, 2011 09:48 by michael litze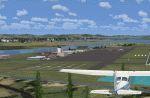 0.79Mb (880 downloads)
FSX Kohnan Airport RJBK, Japan. Kohnan Airport is a public aerodrome located on the shores of Lake Kojima, and about eight kilometers south of Okayama, in western part of Honshu Island, Japan. Based on satellite imagery, this scenery enhances the default FSX scenery for RJBK, using standard FSX scenery objects, as well as a few objects from FSX Acceleration. By Ian W.
Posted Aug 31, 2011 09:36 by michael litze