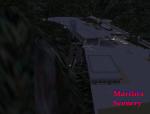 0.36Mb (1171 downloads)
Fictional Vietnam Camp headquarters.
Posted May 23, 2012 17:04 by Martin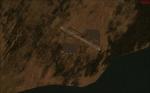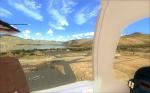 0.00Mb (233 downloads)
PALR Chandalar Lake fictional airport. PALR is a medium airport near to the Chandalar Lake in Alaska.
Posted May 23, 2012 05:57 by uploader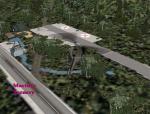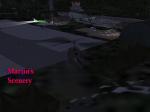 0.36Mb (1432 downloads)
Fictional military medical camp deep in the Vietnam jungle.
Posted May 23, 2012 03:23 by Martin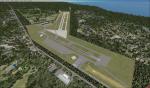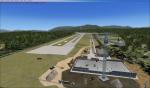 2.40Mb (630 downloads)
This is a stock Airport on FSX I added a lot of scenery items for you to look at. By no means is the made to look like the real airport Hope you enjoy. Zip view for more images.
Posted May 23, 2012 02:16 by uploader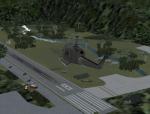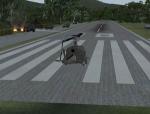 0.36Mb (1310 downloads)
Fictional Military Vietnam Forest Camp.
Posted May 22, 2012 04:52 by Martin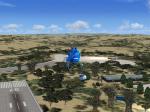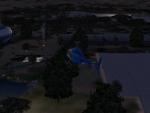 0.56Mb (396 downloads)
Fictional Resort in South Africa. After installing into FSX look for airport id: SSWP. Zip preview for more pics.
Posted May 20, 2012 17:59 by Martin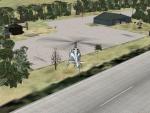 0.00Mb (361 downloads)
THIS is a really relaxing place to land when you are flying in the desert, and need a refreshment and to refill your plane!! It is situated in Namibia. Namibia in Africa. Look for airport ID: DONM. Happy Flying!!
Posted May 20, 2012 13:56 by Martin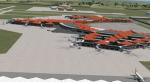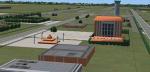 4.89Mb (9119 downloads)
Soekarno-Hatta International(ICAO: WIII) is Indonesia's largest airport. Also one of the busiest in the world based on passenger terms,this airport serves Jakarta and Banten area. Opened in 1985. A great replacer for the default Soekarno-Hatta(WIII)in FSX, which is too simple. Including detailed airport building. but the gates are static. May also work in FS2004, though not tested. Includes night lights.
Posted May 18, 2012 03:42 by ryanID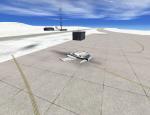 0.00Mb (400 downloads)
A Science spot on the top of Kilimanjaro mountain, in Kenya, Africa. Look for airport id: WSMT
Posted May 17, 2012 19:05 by Martin
0.00Mb (220 downloads)
This package contains afcad file for Agatti(Voat) airport in India. Agatti is a small airport that is situated appx 150 nm west of cochin in the island chain of Lakshdweep. It is a small airport and has a daily flight by Indian Airlines from Cochin and Goa operated by a Dornier 228
Posted May 13, 2012 03:42 by Arun