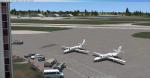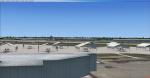 16.96Mb (850 downloads)
Martin State is located just north of Baltimore city. Home to the Maryland Air National Guard and Maryland State police, Baltimore County and City helicopters, and many general aviation aircraft. This scenery includes Photo Realistic images, Custom Objects and Default objects. Created by Tom Neubauer
Posted May 28, 2013 22:26 by Tom Neubauer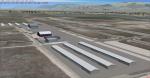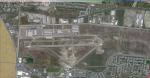 15.71Mb (967 downloads)
Located south of Salt lake city South west of the city, a gorgeous place to start a flight over the lake. Made with custom objects, default objects and photo-realistic ground textures. Created by Tom Neubauer
Posted May 28, 2013 21:33 by Tom Neubauer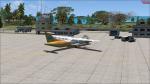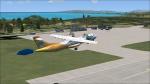 2.11Mb (1084 downloads)
Virac Airport is the only airport serving the island province of Catanduanes in the Philippines. It is located in the capital, Virac. The airport is classified as a Class 2 principal (minor domestic) airport by the Civil Aviation Authority of the Philippines, a body of the Department of Transportation and Communications that is responsible for the operations of not only this airport but also of all other airports in the Philippines except the major international airports. This Scenery was made using Airport Design Editor. And the buildings came from FSX that is said to be default. This is my first Scenery, tested in FSX SP1 and SP2 but not tested in Deluxe and DX10. In case of errors or bugs, please contact me immediately.
Posted May 27, 2013 23:04 by Aeron M. Tumanut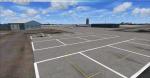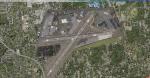 9.80Mb (836 downloads)
Located on Long Island, NY, this airport is where a lot of Long Islanders achieved their flight training. The airport comes with photo realistic scenery, as well as custom objects and default objects. Created by Tom Neubauer
Posted May 24, 2013 23:57 by Tom Neubauer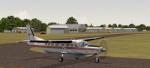 1.87Mb (489 downloads)
FSX Bradford Regional Airport in north western Pennsylvania. A complete remake of BFD (ICAO=KBFD). Compatible with default FSX Scenery and MegaScenery Earth 2.0 PA By Thomas M. Lewis
Posted May 24, 2013 23:51 by uploader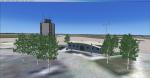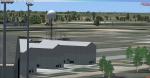 29.00Mb (470 downloads)
Welcome to Millington Regional Jetport. A larger airport from the typical airports I do, but still a good location. Lots of sights to see, and fairly flat ground. Located in Tennessee. Package includes Custom objects, default objects, and photo realistic ground textures.
Posted May 23, 2013 02:53 by Tom Neubauer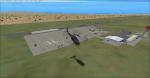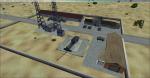 0.00Mb (507 downloads)
This is a fictional USAF base near Edwards AFB. It includes a little FBO with parking cars and a nice parking field with 2 black hawks and other objects. It also includes a helipad and a control tower. ICAO: 28CL- Borax
Posted May 22, 2013 09:47 by EL3cTR0o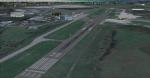 22.16Mb (805 downloads)
This was a user requested scenery. Located in South western Virginia, this Appalachian airport is great to fly out of into the mountains. Includes photo-realistic scenery, custom objects and FSX Default objects. Created by Tom Neubauer
Posted May 21, 2013 12:17 by Tom Neubauer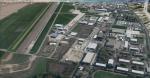 26.78Mb (970 downloads)
This scenery is a requested scenery. EDVM is located in the town of Hildesheim Germany. This small airport is located in central Germany, and hosts a town to the south of the airport, and farm land to the north. Scenery includes photo-realistic scenery aswell as some custom objects and default FSX Objects. Please read the ReadMe for instructions on how to install the file. Created by Tom Neubauer
Posted May 21, 2013 11:56 by Tom Neubauer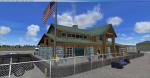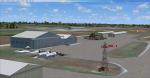 20.01Mb (928 downloads)
Welcome to the quaint little town of Hopkinsville, Kentucky. Located in western Kentucky, right next to a highway, general aviation flights in this area are beautiful to fly around here, esspecially at sunset. Package includes Photo-Realistic Ground textures, custom objects aswell FSX Generic objects. FSX Acceleration is recommended. This is a requested scenery, if you'd like to request a scenery - Email: tneubauer12@yahoo.com - - Created by: Tom Neubauer
Posted May 19, 2013 20:42 by Tom Neubauer