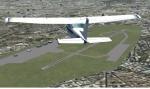 0.25Mb (411 downloads)
VOR / ILS Airport runways updates for Chile airports. Airport Los Cerrillos runway closed. Mansel, Paine runway closed. Pichilemu runway asphalted.
Posted Mar 26, 2013 08:49 by Juan Lucero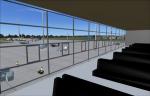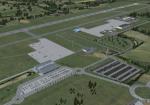 21.30Mb (2308 downloads)
Kassel Calden Airport, Germany. Scenery of the new airport Kassel-Calden (EDVK) which is in operation since spring 2013. Kassel Calden Airport located northwest of the German city of Kassel. There is a flight school, an ultralight flying school, and a parachuting school based on site. The scenery approaches reality with accurate buildings, runways, taxiways and the official approaches with waypoints, localizers and glide paths. Static airplanes and effects as well as night maps and season maps have been added. You will also find an accurate model of a fire truck on the apron. The aiport environment includes the old airfield, which is now closed, except for helicopters. Also some landmarks have been added. The scenery requires FSX SP2/Acceleration if you want to see all objects. By Albert Claudi.
Posted Mar 25, 2013 05:19 by uploader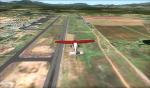 30.22Mb (604 downloads)
Palmerola Air Base (MHSC), Honduras. A USAF air base in Comayagua Honduras. Includes photoreal gound textures, custom objects, autogen and many other things in the area. By Fernando Angel G.
Posted Mar 25, 2013 05:17 by uploader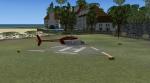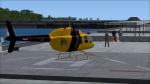 1.44Mb (1100 downloads)
Henderson Island in the Pitcairn chain of 3 islands is used for this scenery. It's in the mid south pacific between South America and Australia and is really uninhabited. My scenery has a small city with hotels, hospital, airport, shipping, and various emergency scenes. The Airport is "Henderson Is Field" code XXCC. Also included is Oneo Island code OEN which is a hundred or so miles west of Henderson Island. On Oneo I have a large gravel runway, and a Chalet intended for millionaires' vacations. The aircraft parking is right at the rear of the hotel. Both Islands will be fun for you to explore. Check out the readme file for full info.
Posted Mar 23, 2013 00:29 by BigDawg 205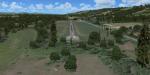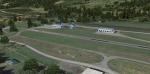 183.80Mb (1373 downloads)
This scenery contains 5 airports located in Pennsylvania. Each airport features High Resolution Photo-Real Scenery, Hand placed Auto-Gen, Custom AFCAD's, and Blendmasks to blend with the default scenery. Airports included are; (KUNV)-University Park,(09PA)-Eagle Field, (KPSB)-Mid-State, (N74)-Penns Cave, and (N96)-Bellefonte. Scenery developed by Chris Britton and Jordan Shamblen of Emerald Scenery Design.
Posted Mar 22, 2013 17:12 by Emerald Scenery Design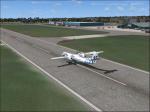 10.61Mb (3069 downloads)
Southampton Airport, UK. This add-on features scenery for Southampton International Airport. The package includes animated surrounding road traffic, added runway textures, Gmax buildings, static aircraft, animated people and a photo-real car park with 3D cars. By Harry Patten.
Posted Mar 21, 2013 08:20 by uploader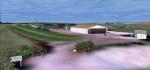 8.36Mb (749 downloads)
Bodmin VFR (EGLA), UK. This is very accurate scenery for Bodmin airstip in Cornwall made using Google Sketchup, Gmax, ADE9X, samm, FSX KML. It includes detailed buildings, very realistic textures, static aircraft, surrounding roads with animated traffic and 3D vechiles. By Harry Patten
Posted Mar 21, 2013 08:14 by uploader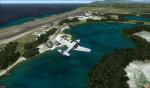 54.00Mb (2023 downloads)
FSX Guantanamo Photoreal Scenery. MUGM Gizmo, Guantanamo Bay Airport in Cuba. All facilities, photoreal ground, autogen, custom objects and many other stuff to find. By Fernando Angel G
Posted Mar 20, 2013 04:48 by uploader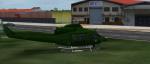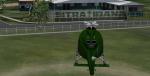 17.70Mb (333 downloads)
MPH Changuinola FSX-Fixed My kid added explosive card by the Americas Bridge in Panama Canal, This one includes the corrected file. You may use this scenery to fly, drive a car or maybe a bote from Finca Las 60s to Bocas del Toro.
Posted Mar 17, 2013 17:18 by Victor Pinto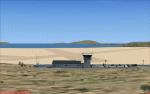 2.85Mb (1057 downloads)
Vol.27 is Barra EGPR v2 which is an update of my 2008 version, now with custom made buildings. I also enclose another mod for those still having problems with Lashenden Vol.26 static aircraft.
Posted Mar 14, 2013 06:14 by Alf Denham