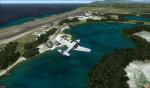 54.00Mb (2065 downloads)
FSX Guantanamo Photoreal Scenery. MUGM Gizmo, Guantanamo Bay Airport in Cuba. All facilities, photoreal ground, autogen, custom objects and many other stuff to find. By Fernando Angel G
Posted Mar 20, 2013 04:48 by uploader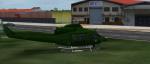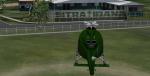 17.70Mb (338 downloads)
MPH Changuinola FSX-Fixed My kid added explosive card by the Americas Bridge in Panama Canal, This one includes the corrected file. You may use this scenery to fly, drive a car or maybe a bote from Finca Las 60s to Bocas del Toro.
Posted Mar 17, 2013 17:18 by Victor Pinto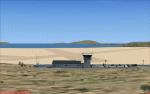 2.85Mb (1071 downloads)
Vol.27 is Barra EGPR v2 which is an update of my 2008 version, now with custom made buildings. I also enclose another mod for those still having problems with Lashenden Vol.26 static aircraft.
Posted Mar 14, 2013 06:14 by Alf Denham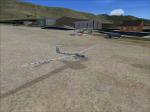 22.37Mb (773 downloads)
Here Saint Remy Les Alpilles (France) where the world record of 56:15 mn flight was made by Charles Atger in 1952, in an arsenal 100 glider. interesting fact, At this region is the presence of a mistral wind in the winter so they can fly all the years ! recomended soaring program CumulusX
Posted Mar 13, 2013 22:59 by Ronald Dandurand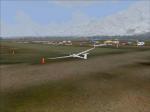 4.95Mb (378 downloads)
This scenery is a rendition of King Mountain Glider Park Airport (ID36) Moore, Idaho, USA Made with the help of Google hearth, Airnav.com, FS hearth tiles, and Airport Design Editor.
Posted Mar 13, 2013 14:43 by Ronald Dandurand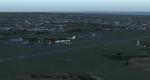 0.51Mb (822 downloads)
This is a complete rebuild of Dar es Salaam airport in Tanzania (Africa). It was made using Google Earth as reference. All objects are from FSX and FSX Acceleration libraries. To have the best result it is recommended that you have FSX Acceleration.
Posted Mar 13, 2013 07:39 by Jacques Botha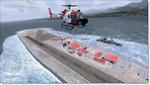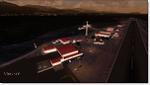 53.17Mb (2787 downloads)
This is Port Angelas CGAS, in Port Angeles, WA. Done in high res photoreal coverage with blend masks, water masks and night textures. Runway, taxiway, apron correctly positioned and over 40 buildings/objects have been modeled and positioned accurately using Google Earth for reference. If using default scenery I recommend the free OrbX PNW demo. Otherwise there will be minor elevation issues.(Check out zip preview for images!)
Posted Mar 11, 2013 03:14 by Chuck79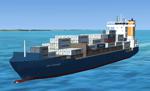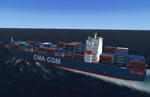 0.70Mb (4253 downloads)
This package contains AI traffic files covering the Carribbean Sea for the ships included in my package "63 AI Ships and AI Ship Traffic for Europe and South America" available here at simviation.com. The new AI Ship routes are mainly concentrated in the Eastern part of the Carribbean along the Antilles from Puerto Rico to Tobago, but routes also include Panama, Colombia, Venezuela, Jamaica and Florida. Ports visited include: Colon (Panama), Maracaibo, Puerto Cabello, Caracas/Maiquetia, and Barcelona (Venezuela), Kingston (Jamaica), Fort Lauderdale, Miami and Tampa (USA), Nassau and Freeport (Bahamas), San Juan (Puerto Rico), Charlotte Amalie (US Virgin Islands), Saint Martin (Netherlands Antilles), St.John (Barbuda), Point-a-Pitre (Guadeloupe), Roseau (Dominica) Fort de France (Martinique), St.Georges (Grenada), Bridgetown (Barbados), and Port of Spain (Trinidad and Tobago) You will need to download and install "63 AI Ships and AI Ship Traffic for Europe and South America" before you can benefit from this package. This package does not contain any ships, but just the AI routes for the Carribbean Sea.
Posted Mar 9, 2013 05:34 by Henrik Nielsen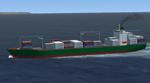 0.10Mb (4211 downloads)
This is a fix for my package "63 AI Ships and AI Ship Traffic for Europe and South America" It resolves an error in the model.cfg of one the AI ships - the "AI_CHD_Empty". This ship only travels along the Argentinian and Uruguayan coast to Rio Grande in Brazil, but a spelling error in the model.cfg can cause FSX to freeze if you fly nearby this ship. I am sorry for the inconvenience this might have caused.
Posted Mar 9, 2013 05:14 by Henrik Nielsen
0.13Mb (441 downloads)
These are some bgl files to be replaced to correct some taxi signs and terminal textures for my Bengaluru Int Airport scenery. Please place them in vobl/scenery folder and select yes when prompted.
Posted Mar 5, 2013 01:30 by Ratan Lewis