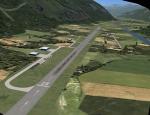 3.88Mb (2172 downloads)
Scenery Raron LSMN/LSTA for FSX The Scenery is located in the valley of Valais in Switzerland. The airport is placed with images of googlemap, skyguide and ourairport. Full Runway made usable, sorry for the fictional scenery, but wanted to make it usable with jets.
Posted Nov 20, 2012 04:57 by uploader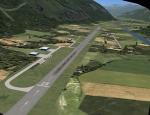 0.49Mb (904 downloads)
Scenery Raron LSTS for FSX. The Scenery is located in the Obersimmental in the Bernese Alps Switzerland. The runway is only opened for the Hunters and Oldtimers once a year.
Posted Nov 20, 2012 04:53 by uploader
0.01Mb (683 downloads)
For those of you who are using accurate terrain mesh this is a fix for Cali airport in Colombia. FSX has the airport about 800 feet lower than it should be. So if you use terrain mesh it looks like the airport is in a giant sinkhole. This fixes that plus I've added the terminal and the correct number of gates, so it looks better than the default.
Posted Nov 12, 2012 12:45 by archive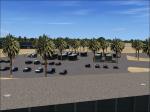 1.42Mb (5534 downloads)
This is a great rendition of Palma de Mallorca airport located in the Spanish island of Mallorca (LEPA) don't get the wrong idea because there's only one bgl file. You'd be suprised what's inside.
Posted Nov 9, 2012 04:11 by up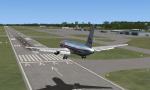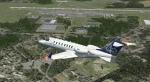 0.66Mb (1046 downloads)
This is the makeover of the Kinston Regional Jetport at Stallings Field in North Carolina. The airport has a long history of being once a Navy Air training center, formerly an Air Force base, and now a commercial airport serving the piedmont area of North Carolina. Kinston is my hometown, and I am pleased to bring to you my interpretation of this important asset of the Kinston Region.
Posted Nov 8, 2012 21:45 by Sam Sanders, Watauga, TX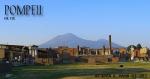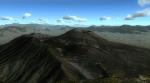 315.08Mb (4754 downloads)
FSX Scenery Pompeii Italy. 16 3D models of the Ruins and Photoreal scenery for both the Ruins and Mount Vesuvius. 16 Pompeii Ruin models used with permission from Peter Olsen. Scenery package by Kevin. R. Wynn.
Posted Nov 8, 2012 08:51 by uploader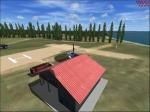 0.82Mb (615 downloads)
This is another one of my Cornwall addons for FSX. This gives you the heliport from the beautiful Scillonian island of Tresco (EGHT)
Posted Nov 8, 2012 08:12 by uploader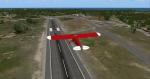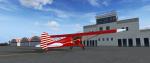 3.55Mb (1320 downloads)
Located about 6 miles east Lecce City and very close to Adriatic/Mediterranean Sea border LINL is another Italian airport not present via FSX selection. Dedicated to all Vicdabor Freeware scenery simmers friends over the world and particulary the south Italy local friends LINL is a very nice place for start over coast your virtual tour around the "heel of the boot", the typical geographic form of south-Italy. Thats'all, have a nice trip and soft landing! Scenery building by Dario "VicDabor" Bortot, beta testing and final supervision by Bruno "BUNGEE".
Posted Nov 4, 2012 18:15 by Dario "Vic Dabor" Bortot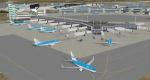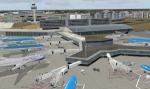 3.86Mb (11767 downloads)
EHAM - Amsterdam Airport Schiphol Intl - Amsterdam, The Netherlands Amsterdam Airport Schiphol is the Netherlands' main international airport, located 20 minutes (9.1 km; 5.6 mi) southwest of Amsterdam, in the municipality of Haarlemmermeer. The airport's official English name, Amsterdam Airport Schiphol, reflects the original Dutch word order (Luchthaven Schiphol). The airport used to have the IATA code of SPL, which has fallen into disuse and has been replaced by AMS.
Posted Nov 4, 2012 12:13 by uploader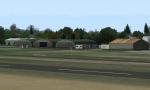 50.87Mb (2917 downloads)
The scenery covers the airfield of Argenton-sur-Creuse, located in the Indre 5 km from the town of Argenton. It has a paved runway of 630 meters and another unpaved of 830 meters. A photorealistic ground retouched by a precision of 0,5 meter by pixel and an autogen are present on the scenery. Don't forget to read the Readme. Manual in French and English.
Posted Nov 1, 2012 10:13 by Flymandrier