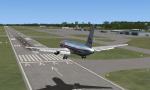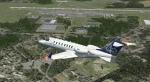 0.66Mb (1051 downloads)
This is the makeover of the Kinston Regional Jetport at Stallings Field in North Carolina. The airport has a long history of being once a Navy Air training center, formerly an Air Force base, and now a commercial airport serving the piedmont area of North Carolina. Kinston is my hometown, and I am pleased to bring to you my interpretation of this important asset of the Kinston Region.
Posted Nov 8, 2012 21:45 by Sam Sanders, Watauga, TX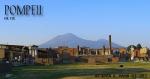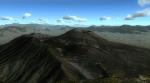 315.08Mb (4774 downloads)
FSX Scenery Pompeii Italy. 16 3D models of the Ruins and Photoreal scenery for both the Ruins and Mount Vesuvius. 16 Pompeii Ruin models used with permission from Peter Olsen. Scenery package by Kevin. R. Wynn.
Posted Nov 8, 2012 08:51 by uploader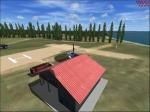 0.82Mb (618 downloads)
This is another one of my Cornwall addons for FSX. This gives you the heliport from the beautiful Scillonian island of Tresco (EGHT)
Posted Nov 8, 2012 08:12 by uploader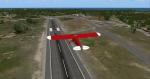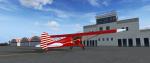 3.55Mb (1334 downloads)
Located about 6 miles east Lecce City and very close to Adriatic/Mediterranean Sea border LINL is another Italian airport not present via FSX selection. Dedicated to all Vicdabor Freeware scenery simmers friends over the world and particulary the south Italy local friends LINL is a very nice place for start over coast your virtual tour around the "heel of the boot", the typical geographic form of south-Italy. Thats'all, have a nice trip and soft landing! Scenery building by Dario "VicDabor" Bortot, beta testing and final supervision by Bruno "BUNGEE".
Posted Nov 4, 2012 18:15 by Dario "Vic Dabor" Bortot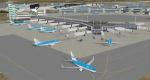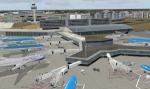 3.86Mb (11820 downloads)
EHAM - Amsterdam Airport Schiphol Intl - Amsterdam, The Netherlands Amsterdam Airport Schiphol is the Netherlands' main international airport, located 20 minutes (9.1 km; 5.6 mi) southwest of Amsterdam, in the municipality of Haarlemmermeer. The airport's official English name, Amsterdam Airport Schiphol, reflects the original Dutch word order (Luchthaven Schiphol). The airport used to have the IATA code of SPL, which has fallen into disuse and has been replaced by AMS.
Posted Nov 4, 2012 12:13 by uploader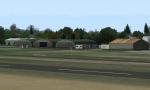 50.87Mb (2949 downloads)
The scenery covers the airfield of Argenton-sur-Creuse, located in the Indre 5 km from the town of Argenton. It has a paved runway of 630 meters and another unpaved of 830 meters. A photorealistic ground retouched by a precision of 0,5 meter by pixel and an autogen are present on the scenery. Don't forget to read the Readme. Manual in French and English.
Posted Nov 1, 2012 10:13 by Flymandrier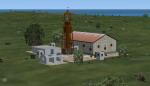 0.13Mb (909 downloads)
FSX Scenery - Mona Island Lighthouse - Mona Island is located between Puerto Rico and the Dominican Republic. It now belongs to the United States and it is considered part of Puerto Rico. If you Google it, you'll find a long history. The lighthouse is made of iron, and there is a myth that it was projected by Mr. Eiffel, of the Eiffel Tower, but that isn't true. It was projected by a Spanish engineer, Rafael Ravena. The lighthouse is in a state of complete decay and it has been abandoned. But it is (or was) a cool lighthouse, so I made it. It isn't a work of art on my part, but it kind of looks like the real one. Now, all the stories on the Net say the Mona Island light has been automated, but I found no information whether the automatic light was in this lighthouse or at some other location on the island. I wrote to the US Coast Guard - owner of the lighthouse - asking where the automatic light was, but I got no reply. So, I added strobes to the decrepit tower as it is. Mona Island has a landing strip a few kilometres from the lighthouse, which is not in FSX. I added it, and I gave it the code KMON. This is a self-contained scenery package for FSX Only. If you want this for FS2004, please send me an e-mail and I'll see what I can do. Made my Fern Marques
Posted Oct 31, 2012 14:03 by Fern Marques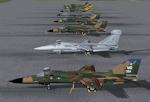 36.16Mb (1371 downloads)
FSX AI Aircraft. General Dynamics F-111E F-111F and EF-111A Raven models. AI models for use in scenery. Features 4 load-outs and 8 paint schemes. 7-LOD models with full animation. Separate pack in FS9 native code is in: JY_AI_F111s_FS9_1.zip. By John Young, Airfield Construction Group.
Posted Oct 23, 2012 19:17 by mike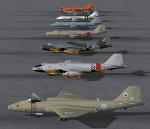 38.39Mb (1442 downloads)
FSX AI Aircraft. English Electric Canberra's B2, PR3, T17A, TT18 and PR9. PR9's comprise 5 individually numbered aircraft for my new RAF retro Marham scenery available in egym_1993_X_1.zip. Paint kit included. Separate pack for FS9 is available in: JY_Canberras_AI_FS9_1.zip. By John Young, Airfield Construction Group.
Posted Oct 20, 2012 14:26 by mike

30.56Mb (940 downloads)
FSX AI Aircraft. Handly Page Victors: B2 white+camo, with and without Blue Steel, K2(Hemp+Camo) and SR2. K2s are 11 individually numbered aircraft for my new RAF retro Marham scenery that is available in egym_1993_9_1.zip. K2 model included that deploys hoses at 18,000 ft and above. Separate pack for FS9 is available in: JY_Victors_AI_FS9_1.zip. Paint kit included. By John Young, Airfield Construction Group.
Posted Oct 20, 2012 12:08 by mike