0.01Mb (398 downloads)
This Airport was updated by Google Maps and Airport Diagram. Adds lots of new parking spots and runway fixes. Place in Microsoft Flight Simulator X - Addon Scenery > Scenery folder and restart you FSX.
Posted Feb 18, 2013 00:15 by Delta2585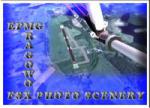 38.91Mb (751 downloads)
Photo scenery for Mragowo airport (EPMG)in Poland.
Posted Feb 17, 2013 14:49 by V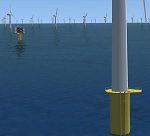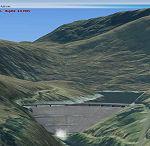 1.86Mb (3495 downloads)
12,000+ wind turbines & 100+ power stations with smoke/steam effects around the world. This version has a new model library - smoother animations & up to double the previous frame-rates in the vicinity of large wind farms. 2000+ electricity pylons & many wind turbines added to North Scotland - aligned to Horizon GenX photo scenery Scotland North (vol.6). London Array, England & Monar Dam, Scotland pictured.
Posted Feb 15, 2013 05:25 by Ray Porter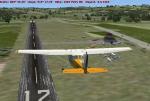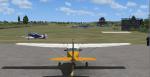 0.19Mb (672 downloads)
LOAB Dobersberg, Austria V2. My first LOAB had wrong geogr.coordinates. So I made a second version with the right ones.
Posted Feb 11, 2013 12:27 by W.Wassmann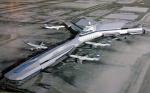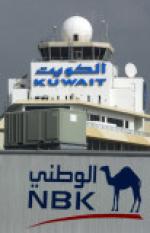 0.33Mb (4751 downloads)
This scenery have the Kuwait International airport with Kuwait airport real Traffic tower and gates of NBK and true taxiways and signs
Posted Feb 11, 2013 09:24 by Herz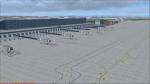 1.23Mb (4538 downloads)
FSX EDDS Stuttgart Airport Stuttgart Germany. Taxiways and parking positions with accurate coordinates. Gates have gate numbers and parking have ground painted taxiway signs for better orientation. Updated Version (January 2013) By Stefan Liebe.
Posted Feb 10, 2013 13:10 by uploader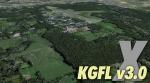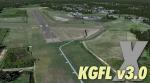 144.41Mb (1677 downloads)
FSX Scenery KGFL - Glens Falls Floyd Bennett Memorial V3.0. KGFL - Glens Falls, Floyd Bennett Memorial v3.0, located in the foothills of the Adirondack Mountains in upstate NY USA, this facility is owned by Warren County and run by RichAir. Although it has a 5000 ft main rwy, KGFL is a Non-controlled airfield catering to small engine a/c up to a few private jet daily traffic serving 'The Northcountry' New York. KGFL recently received several upgrades including 4 new GA hangars large enough to accommodate the needs of business jets. All Objects fully designed and completely redone in GMAX using high resolution custom photo-real textures. Complete rebuild from the ground up for FSX since v2.2 for Fs9. Also includes new ADE file, more accurate airport grounds perimeter, satellite photo-real grounds, custom taxiways, 3D taxi-signs and taxi lights, area roads, animated hangar doors, and near area landclass. No AI traffic tracks included with this release, but ADE designed to support several AI. FSX Acceleration required. By EdGeneer Cox.
Posted Feb 7, 2013 12:03 by uploader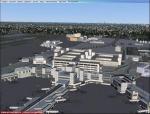 0.36Mb (6920 downloads)
FSX Miami International Airport, Florida. Update for the default KMIA. Created and Edited with ADEX. Includes Crosswind Runways and Objects. By Jake Benitez.
Posted Feb 7, 2013 09:06 by uploader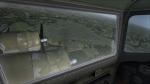 0.13Mb (680 downloads)
USAAF Framlingham was home to the 95th bomb group's B:17s. Today, there is a wonderfull museum dedicated to the men who flew from there, and worked there, in the Second World War. The museum is housed in the old control tower and well worth a visit!This is a basic scenery which I hope adds a little realism to the East Anglian landscape when flying over or in to Framlingham in your A2A B:17 or favourite warbird. This field is one in a series of 14. I hope to expand the project over the coming months.
Posted Feb 7, 2013 08:15 by Norfolk Mike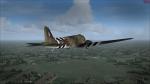 0.11Mb (682 downloads)
RAF Feltwell was a grass field. Various units have operated from Feltwell, but my 1944 depiction would have seen a Lancaster training school in residence. However, the airfield had changed very little, so any pre 44 scenarios would be quite appropiate!After the second world war, the airfield continued to play an active role until handed over to the United States Airforce in the 1980s as a Space Surveillance station. Many of the buildings survive,
Posted Feb 7, 2013 07:52 by Norfolk Mike