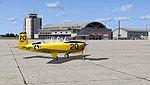 0.01Mb (917 downloads)
NAS Brunswick - Brunswick, ME (KNHZ) MS didn't do much with military bases in FSX. Here is an improved version of the stock NAS Brunswick. I added Military_Cargo and Military_Combat parking spaces. I added the fire station and fire trucks. I removed and replaced many default buildings, added additional buildings, and replaced the control tower. Added static fuel trucks, parking lots with cars and light poles. Added, removed, or adjusted taxiways and aprons as needed. Jim Cook.
Posted Jul 21, 2012 20:03 by Will Heidt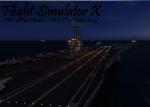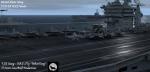 0.00Mb (4368 downloads)
Just somthing i came up with within Aicarriers2. Instead of one carrier you can now have 5 carriers. 2 have crowded decks. There are also cruisers and destroyers. Requires AI Carriers 2
Posted Jul 16, 2012 04:21 by Dominic Monaco - Fsx Gamespy EASST9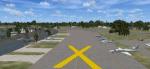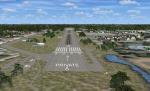 5.31Mb (2032 downloads)
Spruce Creek Fly-in Community (7FL6) Touted as the worlds most famous residential airpark, this airfield resides within the Daytona Beach International Airport (KDAB) controlled airspace. More information is available at www.7fl6.com. The scenery includes photo landclass changes, rework of the runway, taxiways, aprons and parking; custom scenery objects and placement of library objects. Scenery in this package is based on Virtual Earth (Bing) and Google Earth imagery and photos taken locally. The package includes airport arrival-departure procedures published by the Fly-in and scenery associated with the VFR "Tank Departure". By: Art Poole
Posted Jul 15, 2012 07:44 by uploader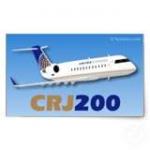 9.58Mb (1562 downloads)
FS2004/FSX United Short Range Traffic with complete sound
Posted Jul 13, 2012 18:53 by Edriann Nazareth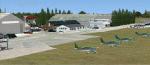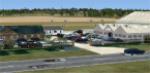 19.30Mb (1133 downloads)
Stapleford EGSG is just north of Romford, Essex. Opened in 1933, it was taken over by the RAF in 1938, closing after the war in 1946. It was re-opened by the Herts & Essex Aero club in 1953 and is still flourishing. Produced at the request of David Northan of Perth, Western Australia.
Posted Jul 10, 2012 12:29 by Alf Denham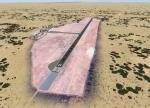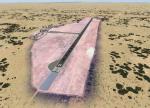 7.45Mb (557 downloads)
The airport is mainly used to fly tourists and game hunters into Lungwa National Park in Zambia. Domestic and private planes land at Mfuwe. The scenery is a photorealistic scenery for FSX only! My scenerie is based on Bashir Ismail's Mfuwe scenerie which is quite a detailed one. Many thanks to Bashir! I only made a few adjustements of the runway, taxiways and elevation useing real AIP documents. I also added a photorealistic ground texture.
Posted Jul 10, 2012 07:19 by Jens Weissflog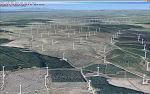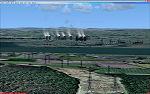 1.72Mb (2794 downloads)
Includes all v4.0 scenery add-ons previously available at Simviation.com Minor improvements to model library. Adds 1,000+ wind turbines, mostly in UK & New Zealand. (Now 11,000+ turbines world-wide) including Whitelee wind farm, Scotland (2nd largest on-shore wind farm in Europe). FSXPP scenery objects in England, Wales & South Scotland aligned to Horizon GenerationX photo scenery - volumes 1, 2, 3 & 8. Approx' 39,000 electricity pylons mostly aligned to photo scenery. Exclude file to remove additional 'clone' of the Falkirk Wheel scenery object when using GenerationX photo scenery with Ultimate TerrainX Europe scenery enabled. Whitelee wind farm & Grangemouth power station pictured - both Scotland South.
Posted Jul 9, 2012 17:03 by Ray Porter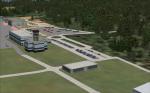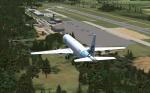 1.94Mb (4104 downloads)
Aix-les-Bains airport is situated on the edge of a lake near Lyon and Geneva. It is mainly used in the Winter months during the ski season. The biggest plane that lands there is the 757. I have used sallite images as a template for design this beautiful airport and the buildings are in the accurate places but uses the fsx library buildings because i'm about as artistic as a rock. There are accurate roads around the airport so driving is possible for those how want to. Happy Flying :) Total time spent: 16 hours and a lot of coffee
Posted Jul 7, 2012 06:28 by JW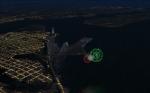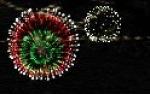 1.45Mb (884 downloads)
Fireworks placed throughout Western Washington from Port Angeles, Port Townsend, Bellingham, Blaine, San Juan Islands (multiple locations), Anacortes, Mount Vernon, Big Lake, Sedro-Woolley, Concrete, Darrington, Monroe, Stanwood, Snohomish, Everett, Oak Harbor, Snoqualmie & Tacoma
Posted Jul 4, 2012 02:44 by Josef A. Kunzlar of FSXTipline
0.11Mb (645 downloads)
Fixes gates for ai traffic at Chicago OHare International. Works with WOAI. Requires the Chicago Flights KORD Update
Posted Jul 3, 2012 18:40 by Edriann Nazareth