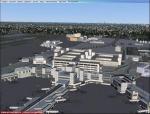 0.36Mb (6936 downloads)
FSX Miami International Airport, Florida. Update for the default KMIA. Created and Edited with ADEX. Includes Crosswind Runways and Objects. By Jake Benitez.
Posted Feb 7, 2013 09:06 by uploader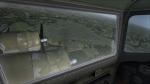 0.13Mb (681 downloads)
USAAF Framlingham was home to the 95th bomb group's B:17s. Today, there is a wonderfull museum dedicated to the men who flew from there, and worked there, in the Second World War. The museum is housed in the old control tower and well worth a visit!This is a basic scenery which I hope adds a little realism to the East Anglian landscape when flying over or in to Framlingham in your A2A B:17 or favourite warbird. This field is one in a series of 14. I hope to expand the project over the coming months.
Posted Feb 7, 2013 08:15 by Norfolk Mike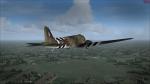 0.11Mb (685 downloads)
RAF Feltwell was a grass field. Various units have operated from Feltwell, but my 1944 depiction would have seen a Lancaster training school in residence. However, the airfield had changed very little, so any pre 44 scenarios would be quite appropiate!After the second world war, the airfield continued to play an active role until handed over to the United States Airforce in the 1980s as a Space Surveillance station. Many of the buildings survive,
Posted Feb 7, 2013 07:52 by Norfolk Mike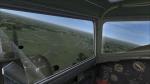 0.13Mb (568 downloads)
Honington played host to P:38s and P:51s during 1944. Honington was an RAF station prior to the USAAF arriving in 1942, and so retained its RAF buildings as well as the C type Hangars.As well as being an active fighter base, Honington was also home of the 1st Strategic Air Depot specialising in the maintanence and salvage of the 3rd Air Divisions B:17s. Honington was initially a grass field, but to accomadate the heavy B:17s a steel planking "strip" was laid down. Crews with crippled aircraft were often instructed to "put down" at Honington to save on salvage costs. The 1st Division Air Depot is represented in this basic scenery.
Posted Feb 7, 2013 06:33 by Norfolk Mike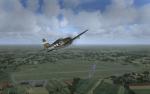 0.12Mb (481 downloads)
RAF Great Massingham hosted Mosquitos during 1944. This is a VERY basic scenery which I hope to update as more information becomes available. As it adds to the visual retro 40s landscape I have decided to release it anyway, but don't expect anything more than the basic airfield layout and correctly positioned hangars with this one!
Posted Feb 7, 2013 05:51 by Norfolk Mike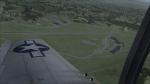 0.12Mb (616 downloads)
Watton was home to the 25th reconnaissance group, operating various aircraft including the B:17, B:24, B:26 and De Havilland Mosquito for weather monitoring. Watton also hosted the 3rd Strategic Air Depot, where major overhauls of the 2nd Air Divisions B:24 liberators was carried out. This airfield was a former RAF base, and so has the C type hangars and RAF domestic buildings, as well as the T2 type hangers comprising the maintanence depot to the south of the field. Watton was returned to RAF use post war, but sadly the hangers have now dissapeared under a modern housing development.
Posted Feb 7, 2013 05:28 by Norfolk Mike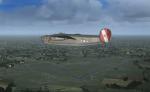 0.12Mb (543 downloads)
Attlebridge was home to the 466th Heavy Bomb group between March 1944 and July 1944. Like so many USAAF bases in Norfolk at that time, this group operated the B:24 Liberator. Today the runways house poultry sheds. Again, this is a basic scenery which I hope to improve upon in time. Attlebridge had a navigational aid known as a "buncher" beacon. These had a 25 mile range and were used to assemble the bombers using what was known as a "racetrack pattern". I have depicted Attlebridge's "buncher 35" as an NDB with a 25 mile range. The frequency is 392.00.
Posted Feb 7, 2013 04:51 by Norfolk Mike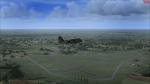 0.12Mb (514 downloads)
RAF Downham Market operated Lancasters, Stirlings and Mosquitos as well as housing Horsa Gliders.Today, most of the airfield has returned to agriculture, although a few buildings of the period remain. A large road now cuts right across the airfield, so to avoid any nasty surprises on take off, ensure your traffic sliders are set to zero! As with all my current retro 40s sceneries, this is a rather basic but correctly positioned rendition.
Posted Feb 7, 2013 04:21 by Norfolk Mike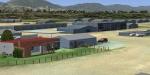 6.59Mb (812 downloads)
Worcester is a small GA airfield about 110 km from Cape Town South Africa. It is used for general aviation , PPL training and is one of the best gliding spots on earth. Surrounded by beautiful mountains and rivers.FSX Acceleration will give the best results.(Also SP2 commpatable).Acceleration users will have more eye candy !
Posted Feb 7, 2013 04:11 by Jacques Botha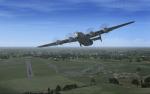 0.12Mb (724 downloads)
USAAF Horsham st. Faith was home to the 458th bomb group during WW2. Horsham st. Faith was previously used by the RAF, and now serves as Norwich Airport. In 1944, the airfield had become a heavy bomber base with concrete runways, and the aircraft flown from this airfield at that time was the B:24 Liberator. I have "shrunk" the city of Norwich to a more appropiate size for the era, and if you have installed IanPs "Rackheath" then you'll start to get an idea how close these fields were!I hope a later update of this quite basic scenery will include barrage balloons over the nearby city of Norwich (I need to research locations).
Posted Feb 6, 2013 07:11 by Norfolk Mike