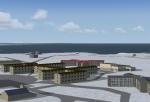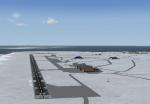 1.14Mb (2000 downloads)
Presenting an enhanced area scenery of Shemya Island, Aleutians, Alaska Eareckson Air Station (Shemya Air Force Base) Compatibility with Flight Simulator X
Posted Jan 26, 2013 03:47 by Sam Sanders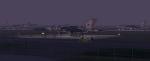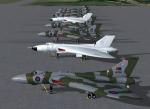 80.09Mb (2080 downloads)
FSX AI Aircraft. Avro Vulcans and retro scenery of RAF Waddington with 26 aircraft. 7-LOD models with 8 variations and a variety of textures, including the only flying Vulcan remaining in the world - XH558. Also included is a sound pack that will make the room shake when the aircraft depart and a Paint kit. Separate pack in FSX native code is in JY_AI_Vulcans_FS9_1.zip. By John Young, ACG. Sound by Military Sound Studios.
Posted Jan 25, 2013 19:55 by uploader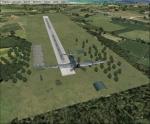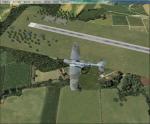 0.00Mb (600 downloads)
This is a depiction of WSST during the Battle of Britain created for use by fellow members of the 91st Bombardment Group (H). As there was no substantial photos of the airfield and only a modern day aerial view, I did my best to recreate an accurate image from text and images of other Armee de l'Air airbases captured by the Nazis. This airfield is near Calais and was used by JU87 Stukas and smaller numbers of fighter aircraft.
Posted Jan 24, 2013 11:15 by Chris Duncan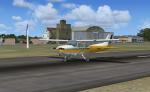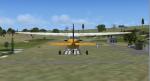 1.73Mb (1013 downloads)
LOGG Guessing Punitz in Austria does not exist in FSX, so I made it.
Posted Jan 23, 2013 08:57 by W.Wassmann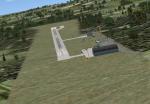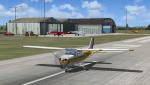 1.79Mb (820 downloads)
LOAB Dobersberg in Austria does not exist in FSX, so I made it.
Posted Jan 23, 2013 08:41 by W.Wassmann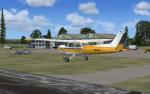 0.00Mb (780 downloads)
Gmunden Airport in Austria does not exist in FSX, so I made it.
Posted Jan 23, 2013 08:36 by W. Wassmann
0.05Mb (955 downloads)
Here is a North Korea Scenery Mega Package. It's far from perfect but it does put quite a few airports (about 50) in there correct places. More info in the readme.txt. Not tested in FS2004. Made with ADE9x
Posted Jan 20, 2013 01:36 by Matt Martin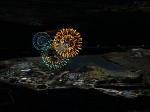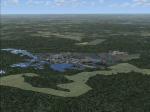 26.53Mb (1145 downloads)
Perl Acres (46NJ) is located right across the road from Six Flags Great Adventure & Wild Safari in Jackson, New Jersey, USA. Enjoy viewing this popular central New Jersey theme park from the air and try to spot the animals at the safari. Don't forget to watch the fireworks show, it starts daily at 9:00 p.m. in the summer. This scenery was created using Airport Design Editor FSX Edition. Scenery objects were created using Google SketchUp and converted for FSX using ModelConverterX and Library Creator XML by Arno Gerretsen. Photo realistic scenery was created using SBuilderX by Luis Vieira de Sa. Installation instructions: 1. Unzip this file to a temporary folder. 2. Copy the 46NJ folder to your FSX Addon Scenery folder and add this to your FSX scenery library. Christopher G. Clawson
Posted Jan 7, 2013 19:07 by uploader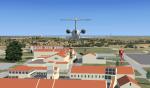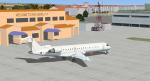 4.79Mb (2429 downloads)
This the 1st edition of NAS Sigonella. NAS Sigonella is one of the US Navy's prime bases overseas. Located on the east side of Sicily, it shares space with Italian armed forces. The stations first started in the area called Villaggio NATO (NAS I), as some maps show it. At first, the runway area was not a part of the initial facilities. Now days, the US Navy commands 3 areas which also include a housing area. Other branches of our services are tenants at the facilities. The base also provides strategic launching capabilites to NATO and US Allies.
Posted Jan 3, 2013 22:39 by Sam Sanders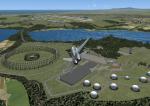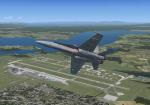 7.65Mb (2127 downloads)
This the 2nd edition of Misawa Air Base, Japan scenery by Sam Sanders. Watch the air base transform into full property coverage that includes more life-like flightline and taxiways, new models for true-to-life hangers, terminals, and key buildings, including the Main Gate, Exchange buildings, 9 story apartment buildings, and key elements at the Security Hill Antenna farm. See the gigantic FLR-9 (Elephant Cage) antenna and Echeleon radomes. The taxiways, polys, and roadways were corrected and updated via background image tracing in the ADE tool. The area of the Air base tripled in size. See also attached civil installations of the Misawa Airport and the Misawa Aeronautical Museum on the east end of the runway.Also take note of the Misawa AMC Terminal and added forest polygons.
Posted Jan 3, 2013 22:27 by Sam Sanders