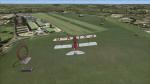 0.09Mb (328 downloads)
Just a small scenery to go with one of the free airports you get with the free demo from UK2000 VFR airports 1. It adds two rings of fire and two barns you can fly through. Credits go to UK2000 for making the Old Sarum scenery (if you have it) and microsoft for the objects. This is freeware so it stays that way.
Posted Jun 2, 2012 03:34 by petejg5
0.02Mb (492 downloads)
FADN Durban, Sth Africa airport upgrade. By Michael Adkin.
Posted Jun 1, 2012 10:43 by Michael Adkin
0.02Mb (1213 downloads)
Cape Town International Airport in South Africa upgraded to include more real details. By Michael Adkin.
Posted Jun 1, 2012 10:41 by Michael Adkin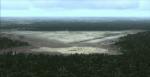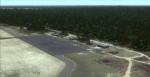 73.06Mb (1089 downloads)
Mackall Army Airfield, NC. Camp Mackall is an active U.S. Army training facility located in eastern Richmond County and northern Scotland County, North Carolina, south of the town of Southern Pines. The facility is in close proximity to and is a sub-installation of Fort Bragg (home to the XVIII Airborne Corps, the 82nd Airborne Division and the U.S. Army Special Operations Command Headquarters). Scenery Description This scenery includes the following: - Mackall Army Airfield (KHFF) o Custom models and textures for airport objects o High-detail ground poly o High resolution satellite imagery color corrected for seasonal changes o Water and blend mask on the imagery for a perfect blend into the area o The Airport Guys' "TrueGlow" custom lighting effects o Army base at Camp Mackall o Taxiway signage o Runway 11-29 is now open to reflect the repaving done in late 2011 o No frame rate impact - Luzon Drop Zone o Dirt landing strip approximately 1 NM southeast of Mackall AAF o High resolution satellite imagery for the Luzon DZ o Used for Army "Care Package" training drops. By The Airport Guys
Posted Jun 1, 2012 06:50 by uploader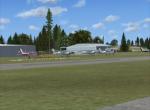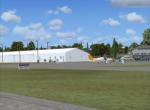 30.44Mb (735 downloads)
FSX Potomac Airfield (KVKX), also known as Potomac Airport or Potomac Airpark, is a privately-owned, public-use airport located in the community of Fort Washington, Maryland (MD), just outside of Washington, D.C. Along with College Park Airport and Washington Executive Airport/Hyde Field, it is located in the Flight Restricted Zone (FRZ) in the center of the Washington, D.C. Air Defense Identification Zone. Pilots are required to apply for a special security clearance before they are permitted to fly into these airports. Potomac Airfield is also home to Buckley Aviation where you can learn aerobatics. By Christopher G. Clawson.
Posted Jun 1, 2012 06:29 by uploader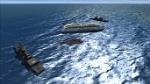 0.00Mb (1328 downloads)
A ship is disabled in the English channel (between France and UK) Two navy ships are there to assist. Fly south from Manston in a chopper and bring survivors home.
Posted May 31, 2012 16:09 by petejg5
0.09Mb (648 downloads)
L.A./Ontario Intl Airport in California. Includes the T1, T2, 3, T4 terminals, plus the Fedex, and UPS aprons, runways, and all taxiways aligned to the MSE photoreal base. Includes a version for use with MegaSceneryX - Southern California.
Posted May 30, 2012 00:01 by Jim Hill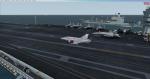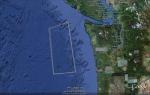 0.47Mb (2753 downloads)
A track to practice your landing skills. Not only the carrier, but also some destroyers and a support ship form this group. You can even see some choppers flying next to the ships. Requires FSX with Acceleration, and uss_nimitz_ike_version2.zip by Javier Fernandez
Posted May 28, 2012 22:50 by Blaunarwal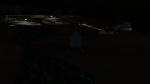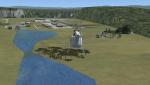 1.57Mb (556 downloads)
Vietnam Military Major Airport. Fictional. Does not exist in real life. Created as a fun fictional place to fly.
Posted May 28, 2012 11:25 by Martin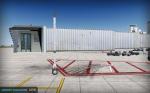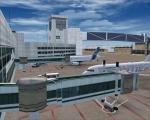 21.01Mb (10667 downloads)
These Jetways replace the old boring jetways in FSX. This file contains two jetway textures. Real life jetway textures and a creative jetway texture. (Be sure to back up your original files in case you decide to go back)
Posted May 25, 2012 12:06 by Jack Doss