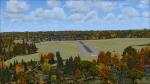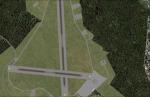 0.61Mb (625 downloads)
A recreation of RAF Kenley as it is found in the present day. While the days of fighters are long gone, the RAF still uses the airfield as a base for Air Cadet gliding. This product has been produced by DB FlightSim
Posted Aug 31, 2012 18:55 by David Birch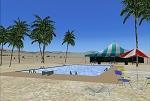 5.04Mb (728 downloads)
FSX Scenery - Death Valley Desert Outpost. The Death Valley Desert Strip (L51) was constructed as a location to test the Aeroworks ARX-6 Reno racer at low altitudes. This place even sports the world's lowest Formula 1 race course! But now that the ARX-6 has been released, this facility has been converted to a desert retreat.. It's still used occasionally as a test facility for other things and as a filming location. Scenery by Joshua B. Nyhus and Jason L. Terry
Posted Aug 27, 2012 22:25 by Jason L Terry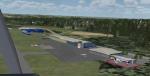 4.93Mb (1317 downloads)
This is a little freeware scenery addon for the Microsoft FSX made by me. It contains the small EDRJ airport and a some obstacles (power plants, radio antennas) of the Saarland area (Germany).
Posted Aug 24, 2012 10:40 by Patrick Freitag
2.09Mb (2183 downloads)
Here is the new Kunming airport (ZPPP) now called Changshui!! This file also include the old Wujiaba airport in China.
Posted Aug 13, 2012 06:37 by musicflyer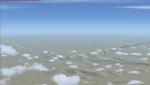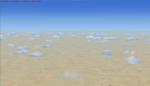 0.00Mb (581 downloads)
FSX Scenery (FSX Only) Africa - Tanzania - V-shaped trench correction to the default FSX area. This is a self-contained scenery and it does not alter any of FSX's native files. At location lat -6.74 lon +34.05, in Tanzania, Africa, there is a huge V-shaped trench that is obviously not natural and couldn't possibly real and be man-made. Each leg of the V is over a hundred kilometres long and one thousand metres deep. This scenery "anomaly" appears in FS2004 as well, but in FS2004 it is made in a different way. In FSX the trench is formed by a narrow, long, V-shaped airport grass background. I removed it by removing the airport background. [G. identified it as an airport background (FS Developer forum)] For free distribution only. By Fern Marques fernmarques@yahoo.com
Posted Aug 8, 2012 12:37 by Fern Marques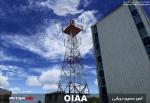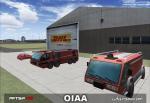 0.01Mb (1064 downloads)
Abadan International Airport 2012 demo for FSX. OIAA Iran airports above the Persian gulf needs: SP2 and FSUIPC4. Enjoy. Ay Amirhossein Daryaei
Posted Aug 7, 2012 15:22 by Amirhossein Daryaei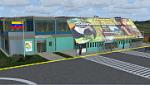 54.74Mb (1193 downloads)
Low-capacity airport mostly used by tourist agencies with locations in Amazonas state, although it's used as a terminal for the armed forces and security agencies of the state due to its proximity to the Colombian border With photo-terrain scenery from satellite imagery of Yahoo Satellite. Not compatible with versions prior to FSX. This scenery includes terminal building with realistic textures from images obtained from Internet. Also includes a friendly Auto-Install.
Posted Aug 6, 2012 08:25 by David Maldonado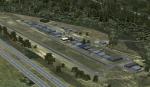 5.59Mb (1782 downloads)
Morningstar is a small airfield next to the N7 north of Cape Town. It is a General Aviation field. FSX Acceleration will give the best results. (Also SP2 compatable). Acceleration users will have more eye candy !
Posted Aug 3, 2012 04:30 by Jacques Botha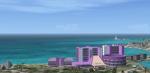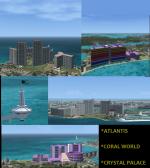 1.59Mb (3456 downloads)
This scenery of Nassau/Paradise Island. Bahamas has 3 major landmarks that include Atlantis Resort & Casino, Coral World (underwater observatory)and Carnival's Crystal Palace Resort & Casino. Created by bahamasflyers
Posted Aug 1, 2012 23:53 by SHAWN PENN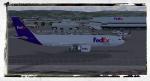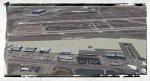 54.01Mb (5273 downloads)
*FSX, KOAK - Metropolitan Oakland International Airport, Oakland (CA), Photo Real Scenery* *By Glenn Johnson *Scenery tester and Web design by Salvador Godoy This Photo Real scenery is a complete rebuild for the FSX Default KOAK airport using the latest version of ADE, SBuilderX scenery design tool, & Google SketchUp. This scenery includes completely rebuilt terminal buildings, FedEx Hub buildings, realistic Google Earth buildings, and Photo Real ground textures that gives the airport a more realistic feeling. I constructed this scenery using all FSX textures and imported Google Earth Buildings via Google SketchUp. I have also added new commercial buildings next to the RWY 11 approach, parking lot lamps, terminal gate assignments, and several other nice scenery enhancements. The runways and airport aprons are aligned to match Google & Yahoo satellite imagery.
Posted Jul 30, 2012 07:52 by uploader