0.01Mb (287 downloads)
Virginia Tech Montgomery Executive Airport Blacksburg Virginia. This airport was fixed and updated from the airport diagram and Google Maps.
Posted Mar 6, 2012 17:26 by Delta2585
0.19Mb (189 downloads)
This is a scenery update for the default FSX Winterset airport, Winterset, Iowa. This update will fix the taxiways and runway to better match Google Earth images. http://www.city-data.com/ was used for information on this airport. Google Earth was also use. This airport was created using Airport Design Editor 1.50.
Posted Mar 4, 2012 00:15 by SMS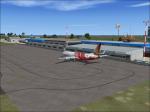 1.44Mb (1395 downloads)
Mangalore Airport (India). Added new runway and terminal to stock FSX VOML airport.
Posted Mar 1, 2012 00:53 by Ratan Lewis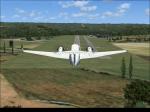 0.00Mb (248 downloads)
This is an update to the airport in Bedford, PA. You may want to download the tree removal kit because there is one tree in-front of the newest hangar.
Posted Feb 26, 2012 00:12 by Jarrod Clapper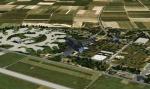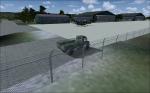 12.62Mb (1698 downloads)
EDTG Bremgarten, former AG51 "Immelmann" Reccon AirBase in South Germany. Works perfect with VFR Germany 3
Posted Feb 25, 2012 04:07 by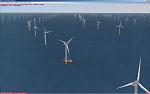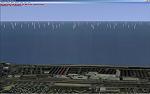 0.25Mb (1060 downloads)
Three neighbouring wind farms in the North Sea close to Skegness on the Lincolnshire coast, England. A total of 129 animated wind turbines. Each wind turbine includes a boat landing platform. Addon for freeware FSX Power Project v4.0
Posted Feb 22, 2012 17:20 by Ray Porter
0.03Mb (536 downloads)
This Scenery is the exact scenery from the airport diagram. These Airport's are in the central valley in California. There is KFAT E79 KFCH & KMAE. If you have an airport you would like me to do e-mail me at thedelta2585@gmail.com You need Winrar to open.
Posted Feb 20, 2012 14:44 by Delta2585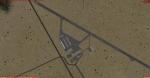 0.46Mb (970 downloads)
This is a scenery pack for Lobito Airport, Angola. The FSX default FNLB has only a runway. I corrected the AFCAD by adding the correct Taxiways, Aprons, Buildings, Parking Positions and lots of other details.
Posted Feb 15, 2012 15:53 by Ian Pasternak (ian727)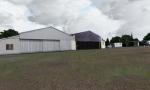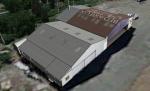 19.85Mb (2218 downloads)
The scenery covers the airfield of Bedarieux La-Tour-sur-Orb. it is situated in the Herault, possesses a simple runway of 975 meters and is equipped with two sheds. The airfield is used by planes, but also by gliders and ULM. The airfield being situated on a table land full of trees, the landing is a real challenge. Don't forget to read the Readme. Manual in French and English.
Posted Feb 13, 2012 23:26 by Flymandrier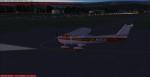 0.00Mb (245 downloads)
SCGO Angol Los Confines Airdrome, Chile. Improves surfaces and runway lights
Posted Feb 11, 2012 15:42 by Rb Cessna V.