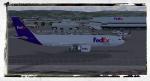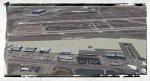 54.01Mb (5286 downloads)
*FSX, KOAK - Metropolitan Oakland International Airport, Oakland (CA), Photo Real Scenery* *By Glenn Johnson *Scenery tester and Web design by Salvador Godoy This Photo Real scenery is a complete rebuild for the FSX Default KOAK airport using the latest version of ADE, SBuilderX scenery design tool, & Google SketchUp. This scenery includes completely rebuilt terminal buildings, FedEx Hub buildings, realistic Google Earth buildings, and Photo Real ground textures that gives the airport a more realistic feeling. I constructed this scenery using all FSX textures and imported Google Earth Buildings via Google SketchUp. I have also added new commercial buildings next to the RWY 11 approach, parking lot lamps, terminal gate assignments, and several other nice scenery enhancements. The runways and airport aprons are aligned to match Google & Yahoo satellite imagery.
Posted Jul 30, 2012 07:52 by uploader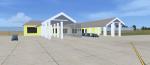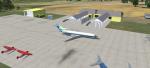 0.71Mb (1819 downloads)
Treasure Cay is located on Abaco, Bahamas in the northern end of the island. It serves as a maor hub for most cities on northern Abaco since the nearest airport from there is 21nm away and the majority of the population walk , bike and cab their way around. This airport closes at 8pm nightly. Created by bahamasflyers
Posted Jul 28, 2012 23:17 by SHAWN PENN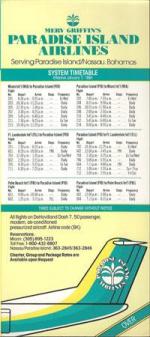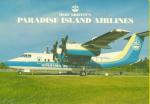 0.18Mb (693 downloads)
This is the complete traffic file for (mypi) a private airport in the bahamas exclusively for Paradise Island Airlines located on Paradise Island, Bahamas. You must first download MYPI airport as well as Paradise Island airlines 5 pack Dash 7 and Twin Otter pack. Created by bahamasflyers
Posted Jul 28, 2012 21:45 by SHAWN PENN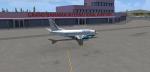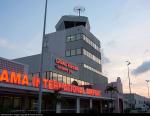 2.76Mb (3371 downloads)
Welcome to the Bahamas!!!Grand Bahama International Airport is the main gateway to Freeport Bahamas. Located in the northern tip of the Bahamas, Freeport is the nations second capital. Created by BahamasFlyers....Enjoy
Posted Jul 28, 2012 01:40 by Shawn Penn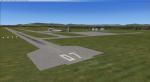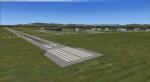 2.27Mb (987 downloads)
2012 Update of YMAY (Albury) airport, NSW, Australia. Using Google satellite imagery + latest airport chart. Suitable for default scenery or FTX/ORBX with or without Holgermesh.
Posted Jul 27, 2012 05:26 by Jeff Crisdale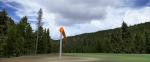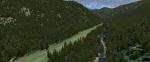 12.69Mb (1078 downloads)
"Johnson Creek Airport (FAA LID: 3U2) is a grass airstrip located in Central Idaho three miles (5 km) south of Yellow Pine, a village in Valley County, Idaho, United States. It is managed by the Idaho Division of Aeronautics of the Idaho Transportation Department. A caretaker resides at the field, and as a result, the turf runway is well cared for. Johnson Creek is in the category of backcountry airstrips, and is popular with pilots who enjoy airplane camping." - Wikipedia This FSX rendition includes volumetric grass, static aircraft, 1 meter/pixel photoscenery, 10 meter mesh, full autogen annotation, and is color corrected and blended into the surrounding scenery.
Posted Jul 22, 2012 16:08 by Orion Lyau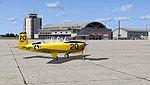 0.01Mb (951 downloads)
NAS Brunswick - Brunswick, ME (KNHZ) MS didn't do much with military bases in FSX. Here is an improved version of the stock NAS Brunswick. I added Military_Cargo and Military_Combat parking spaces. I added the fire station and fire trucks. I removed and replaced many default buildings, added additional buildings, and replaced the control tower. Added static fuel trucks, parking lots with cars and light poles. Added, removed, or adjusted taxiways and aprons as needed. Jim Cook.
Posted Jul 21, 2012 20:03 by Will Heidt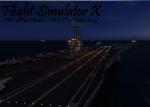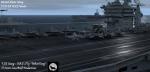 0.00Mb (4420 downloads)
Just somthing i came up with within Aicarriers2. Instead of one carrier you can now have 5 carriers. 2 have crowded decks. There are also cruisers and destroyers. Requires AI Carriers 2
Posted Jul 16, 2012 04:21 by Dominic Monaco - Fsx Gamespy EASST9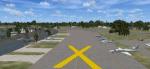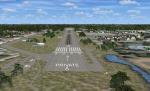 5.31Mb (2079 downloads)
Spruce Creek Fly-in Community (7FL6) Touted as the worlds most famous residential airpark, this airfield resides within the Daytona Beach International Airport (KDAB) controlled airspace. More information is available at www.7fl6.com. The scenery includes photo landclass changes, rework of the runway, taxiways, aprons and parking; custom scenery objects and placement of library objects. Scenery in this package is based on Virtual Earth (Bing) and Google Earth imagery and photos taken locally. The package includes airport arrival-departure procedures published by the Fly-in and scenery associated with the VFR "Tank Departure". By: Art Poole
Posted Jul 15, 2012 07:44 by uploader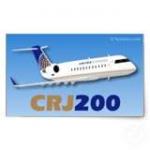 9.58Mb (1589 downloads)
FS2004/FSX United Short Range Traffic with complete sound
Posted Jul 13, 2012 18:53 by Edriann Nazareth