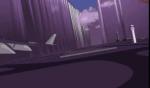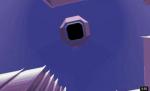 0.31Mb (1753 downloads)
Area x (ICOA: X1NL)is a secret military air base, 2 miles under the ice-layer of Antarctica. Designed by: Joeri Veenhuizen. Previous version had 865 downloads
Posted Oct 26, 2011 04:53 by Joeri Veenhuizen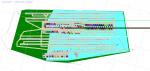 0.95Mb (1137 downloads)
Bigger fictional Cape Town International Airport with more gates including the A380 and cargo.Created with ADEX for FSX. Working jetways. Not real-world
Posted Oct 25, 2011 11:03 by Martin Ferreira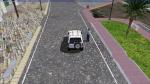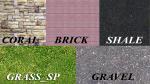 5.27Mb (6608 downloads)
FSX Photoreal Alternative Grass ,Stone ,Sidewalk & Asphalt textures. Are you tired of looking at the Simulators Paint like grass and Taxiways? Well here are some Photoreal Textures that you will be proud off. Beleive me this is way better than most textures that you have to buy, and its Free.... 1) taxi_brick this is an exelend alternative for paved sidewalks with redish contoured tiles 2) taxi_coral Also for sidewalk or roads with stone pavement. 3) taxi_grass_sp To replace the spring grass and looks like it sould ( not like green paint) 4) taxi_gravel Another photoreal Asphalt pavement for roads and taxiways 5) taxi_shale Also for road and taxiway use if you want that fresh dark asphalt look. Copy these 5 files to the Flight Simulator X Main Texture File and you are done! If you want you can change the names in to any other textures you want to use use ex:(asphalt textures) For Scenery builders ......Just change in AFX or Airport the taxiways you want to replace and remember the names of the files so you can assign them... Complete package by Yiannis Katehis Tsetsas
Posted Oct 22, 2011 20:35 by YIANNIS KATEHIS TSETSAS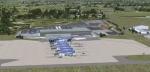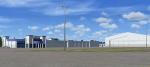 2.29Mb (1088 downloads)
Huntsville, AL - Huntsville International Airport-Carl T. Jones Field (KHSV) The terminal has been modeled with latest known revisions, and airline gate assignments are as in real life. Generic floating buildings have been replaced with custom and library objects. Includes landclass changes, roads, rework of runways, taxiways, aprons and parking, and placement of library objects . Scenery in this package is based on Virtual Earth (Bing) and Google Earth imagery. By: Art Poole
Posted Oct 22, 2011 13:17 by Art Poole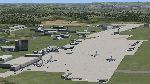 4.22Mb (5138 downloads)
ETAR Ramstein military airport, Germany. Plus enhanced senery for ETEK, ETIP and ETIY. Ramstein Air Base[1] is a United States Air Force (USAF) base in the German state of Rheinland-Pfalz. It serves as headquarters for the United States Air Forces in Europe (USAFE) and is also a North Atlantic Treaty Organization (NATO) installation. Ramstein is located near the town of Ramstein, in the rural district of Kaiserslautern, Germany. The scenery was designed using Airport Design Editor 9_147 and standard objects from FSX and other freeware. See PDF files for more details. By Michael Spengler
Posted Oct 21, 2011 05:12 by uploader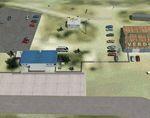 7.87Mb (1247 downloads)
Scenery of LFGW Verdun-Le Rozelier (France) Photoreal ground with seasonal an night variants, landclass adds the nearest city Verdun and its surrounding forests. Airfield has 2 parallel runways, asphalt and grass. Custom hangars, animated windsock, static planes, cars, nearest industries and barns, petrol station and restaurants along the freeway as well. VAC and doc included. Works with FSX and FSXA. By D. Bur
Posted Oct 21, 2011 05:07 by D. Bur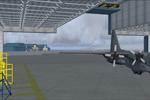 1.67Mb (813 downloads)
CFB North Star detail modification patch (version 7.1) for FSX. Requires CYNS_v7_FSX.zip. Provides additional opened hangars with interior detail, as well as reworked microwave towers. FREEWARE by Brian Sturton.
Posted Oct 14, 2011 13:45 by Brian Sturton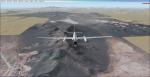 54.48Mb (5812 downloads)
Area S4 is part of the famous 'Area 51' United States military base located in Nevada. S4 or 'section 4' is thought to be an experimental aircraft testing facility consisting of a series of hangars. It was made famous when alleged ex-Area 51 employee Bob Lazar claimed to have worked there and that it was housing a number of extraterrestrial craft.This was the inspiration for this file
Posted Oct 10, 2011 14:36 by Jim Abbey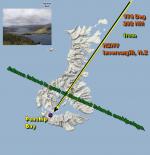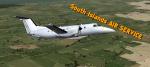 1.93Mb (933 downloads)
FSX Scenery and Flight...Adams Island is part of Auckland Islands archipelago NZ. The southern end of Auckland Island broadens to a width of 26 km (16 mi) where a narrow channel, known as Carnley Harbour or the Adams Straits, separates it from the roughly triangular Adams Island (area approximately 100 km2/39 sq mi), which is even more mountainous, reaching a height of 705 m (2,313 ft) at Mount Dick. The channel is the remnant of the crater of an extinct volcano, with Adams Island, and the southern part of Auckland Island forming the crater rim. - South Islands Air Service, flying Embraer 120s has a Monday and Friday Flight to Adams Island recently started airfield at the new port in Penship Bay , which is still only a dirt strip from Invercargill, NZ.....Fly some cargo and passengers to this very cold place way down under. New Scenery, Land Class and a lighted dirt strip...
Posted Oct 10, 2011 13:42 by Gera Godoy Canova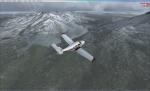 193.72Mb (2002 downloads)
The Three Sisters are three volcanic peaks of the Cascade Volcanic Arc and the Cascade Range in Oregon, each of which exceeds 10,000 ft (3,048 m). The three peaks have 15 named glaciers among them, the north sister with the newest pyroclastic deposits. Blended with default land class on all edges. Shows glaciers, snowy tops, and pyroclastic deposits. About 25 sq. miles. 193 MB
Posted Oct 7, 2011 03:07 by T. Marson