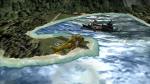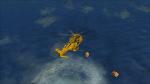 0.24Mb (999 downloads)
I have made a scenery set up in the Shetland Islands, Scotland, where a fishing boat has ran aground on the north side of the island Foula with two survivors washed up but there are more survivors adrift to the north east in two orange life rafts and need to be found. Inside the zip file are more instructions and a map to help you find the liferafts. This is a freeware scenery so it stays that way, the objects are from FSX and FSX Acceleration.
Posted Jun 6, 2012 09:44 by petejg5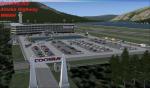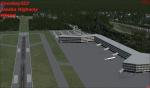 1.87Mb (1001 downloads)
This fictional airport is located on the Donjek River along side of an Alaska Highway. I added a few roads so if you have a vehicle in fsx take a drive.
Posted Jun 6, 2012 00:47 by Coosbay323

0.00Mb (593 downloads)
The plot is a pilot and his friend have taken off from in a piper cub Walney Island (EGNL) on the way to Carlisle (EGNC) in the UK. However on route he collided with an army helicopter between Lake Windermre and Lake Thirlmere, the helicopter was able to fly south and landed safely with some army soldiers on a training exercise. Our friend was able to fly north for a little longer before crash landing, some kayakers on Lake Thirlmere have reported to have seen a plane diving towards the ground to the south of them. We believe the pilot is alive but is friend could be injured. We have also heard reports that a farmer in the area is very angry after some pilots disturbed him and his sheep. Find our friend before the army lock him up or worse the farmer does.
Posted Jun 5, 2012 09:38 by petejg5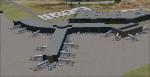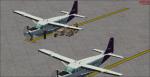 227.26Mb (3707 downloads)
This airport was made using Airport Design Editor, Google Sketchup, and Instant Scenery 2. Albany International Airport, Is an airport located near Albany, New York. The airport has scheduled airline flights. Almost all of the buildings are custom made with photo textures to make it closer to real life. At the main terminal, I added more gates and put moving jetways. The gates have assigned parking codes. There is a parking lot next to the terminal full of cars. I put the airport access road in between the parking lot and the terminal. At the southwest ramp, I put hangars and some you can taxi inside of. If you choose to start off from the southwest DOCK gate, You will start off inside the Million Air Aviation FBO. I also put static aircraft on the ramp too. To the northwest, I put the New York Police hangar. You can start off inside this hangar by choosing the Northwest DOCK gate. Taxiing into or starting off inside a hangar will not cause a crash unless you touch the sides. To the Northeast, I put the cargo terminal with trucks. At the cargo section, I put three FedEx Cessna Caravans. I also put the control tower and the buildings. Tower views are from the roof of the control tower. To the southeast, I put small hangars and the Air National Guard Section with UH-60 helicopters. I extended runway 1/19 to the correct length of 8,500 feet. I also put red, blue, green, and purple Cessna 172s in different places around the airport. There will be more objects if your scenery complexity is set to normal (such as jetways, aircraft, and vehicles). This was all made based on Google Earth Imagery and Bing Maps. There are no night textures for the buildings. This will be added in a future version. An installer program is included to install the airport for you. There will be more versions of this that include night textures and static business jets. This is for Flight Simulator X only. By Tyler Lawrence.
Posted Jun 2, 2012 03:59 by Tyler Lawrence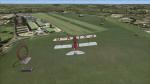 0.09Mb (354 downloads)
Just a small scenery to go with one of the free airports you get with the free demo from UK2000 VFR airports 1. It adds two rings of fire and two barns you can fly through. Credits go to UK2000 for making the Old Sarum scenery (if you have it) and microsoft for the objects. This is freeware so it stays that way.
Posted Jun 2, 2012 03:34 by petejg5
0.02Mb (549 downloads)
FADN Durban, Sth Africa airport upgrade. By Michael Adkin.
Posted Jun 1, 2012 10:43 by Michael Adkin
0.02Mb (1277 downloads)
Cape Town International Airport in South Africa upgraded to include more real details. By Michael Adkin.
Posted Jun 1, 2012 10:41 by Michael Adkin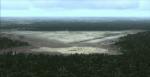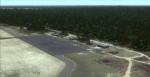 73.06Mb (1140 downloads)
Mackall Army Airfield, NC. Camp Mackall is an active U.S. Army training facility located in eastern Richmond County and northern Scotland County, North Carolina, south of the town of Southern Pines. The facility is in close proximity to and is a sub-installation of Fort Bragg (home to the XVIII Airborne Corps, the 82nd Airborne Division and the U.S. Army Special Operations Command Headquarters). Scenery Description This scenery includes the following: - Mackall Army Airfield (KHFF) o Custom models and textures for airport objects o High-detail ground poly o High resolution satellite imagery color corrected for seasonal changes o Water and blend mask on the imagery for a perfect blend into the area o The Airport Guys' "TrueGlow" custom lighting effects o Army base at Camp Mackall o Taxiway signage o Runway 11-29 is now open to reflect the repaving done in late 2011 o No frame rate impact - Luzon Drop Zone o Dirt landing strip approximately 1 NM southeast of Mackall AAF o High resolution satellite imagery for the Luzon DZ o Used for Army "Care Package" training drops. By The Airport Guys
Posted Jun 1, 2012 06:50 by uploader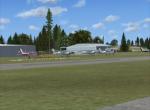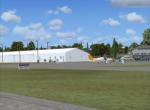 30.44Mb (778 downloads)
FSX Potomac Airfield (KVKX), also known as Potomac Airport or Potomac Airpark, is a privately-owned, public-use airport located in the community of Fort Washington, Maryland (MD), just outside of Washington, D.C. Along with College Park Airport and Washington Executive Airport/Hyde Field, it is located in the Flight Restricted Zone (FRZ) in the center of the Washington, D.C. Air Defense Identification Zone. Pilots are required to apply for a special security clearance before they are permitted to fly into these airports. Potomac Airfield is also home to Buckley Aviation where you can learn aerobatics. By Christopher G. Clawson.
Posted Jun 1, 2012 06:29 by uploader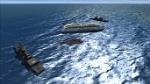 0.00Mb (1410 downloads)
A ship is disabled in the English channel (between France and UK) Two navy ships are there to assist. Fly south from Manston in a chopper and bring survivors home.
Posted May 31, 2012 16:09 by petejg5