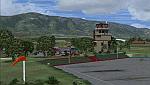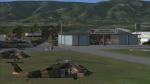 45.42Mb (1263 downloads)
Regional airport located to the west of San Felipe city. Used for both military and civilian aircraft, works only for private flights and small-scale aircraft. With photo-terrain scenery from satellite imagery of Yahoo Satellite. Not compatible with versions prior to FSX. This scenery includes terminal building and hangars with realistic textures from images obtained from Internet. Also includes a friendly Auto-Install.
Posted Apr 17, 2012 20:47 by David Maldonado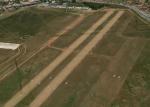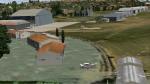 47.74Mb (3418 downloads)
The scenery covers the airfield of Courbessac. Situated in Nimes in the Gard, it possesses two runways. A photorealistic ground retouched by a precision of a meter by pixel and an autogen are present on the scenery.
Posted Apr 15, 2012 07:18 by Flymandrier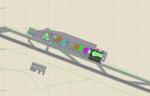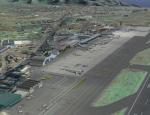 6.27Mb (3814 downloads)
This update has been designed with the version 1.08 of Airport Facilitator X only for the Sim-Giants airport and FSX. This includes the new platform, new taxiway E-1, view from the new control tower, heliports at the base of the Spanish Army (FAMET), parking airlines with assigned codes as currently used, and many more improvements.
Posted Apr 7, 2012 11:09 by Javier Chafes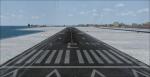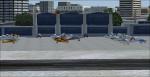 6.82Mb (1506 downloads)
This airport was made using Google sketch up 8, Airport Facilitator X and Instant Scenery 2. Burke Lakefront Airport is a general aviation airport located next to Lake Erie in Cleveland, Ohio. I have made custom 3D buildings using Google sketchup for the airport. This update makes it so that all the buildings will show because some people were having problems with the buildings. All the buildings have photo textures to make it closer to real life. The update also makes it so that the airport ICAO is not included in the airport name and an installer progam is included for the download. I put static aircraft on the ramp, airport vehicles and more fuel trucks. I added more parking and fuel spots. I also made a parking lot full of cars. If you choose to start off at a DOCK gate, you will start off inside one of the custom hangars. Starting off or taxiing inside of a hangar will cause a crash (unless you have crashes turned off). I added a helipad located near the FBO. I have also included the aviation high school, that is located at the northeast, and boats that are right next to it in the water. There will be more objects at the airport if your scenery complexity is set to normal (such as vehicles, aircraft, and fuel trucks). Tower view is from the roof of the control tower. This was all made based on Google Earth satellite imagery and Bing Maps. There are no night textures for the custom buildings. These will be added in a future version. You do not need the original file for this update to work. This is for flight simulator X only. By Tyler Lawrence.
Posted Apr 7, 2012 07:50 by Tyler Lawrence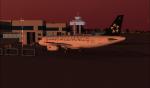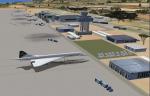 15.43Mb (4928 downloads)
Made by aviation-design with the best freeware quality, has re-uploaded airport configuration and new effects. Improved taxiways and parking.( includes the tower, car parking zone, airport roads and civil buses ) Packed by ricardo_tv
Posted Apr 6, 2012 13:28 by ricardo_tv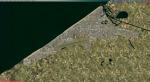 1.32Mb (1273 downloads)
EBOS scenery. Improves the default Ostend-Bruges Airport EBOS scenery. all default FSX textures , taxisigns updated and the shore and some buildings and airport lights, and surrounding autogen .
Posted Apr 6, 2012 10:29 by Stefaan Adriansens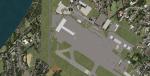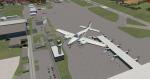 0.76Mb (839 downloads)
This is a actual scenery for EETN, Tallin Airport, Estonia. It includes a completely new AFCAD file and a lot of buildings. Not only the airport is remaked, but also the near scenery around the airport. The AFCAD is high-detailed, it is made using sattelite images as background. Every real TaxiSign is included. The Land Class around the airport is also corrected.
Posted Apr 6, 2012 10:24 by Ian Pasternak (ian727)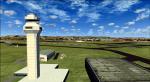 0.32Mb (2240 downloads)
Malta's Luqa airport,(LMML), which adds to the realism alot. Scenery update for LMML, Luqa Malta airport for FSX corrected rwy 13-32 corrected runway and taxiway sign-age Joost Visser
Posted Apr 4, 2012 03:44 by Dillon James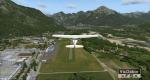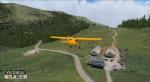 18.21Mb (6228 downloads)
LIDB Belluno Airport Italy Belluno is an airport located in north east Italy called LIDB from ICAO Code. The airport is also known as "Arturo Dell'Oro", an Italian Aviator Sergeant fallen heroically in the sky above the city of Belluno in sept 1917 during WW1. Paradise place for gliders and skydiving enthusiasts Belluno airport is the best starting point for flight adventures over Dolomities mountains whit airplanes and helicopters. Dolomiti Casera Razzo Italy In the territory of Veneto region, inserted in the beautifoul amphitheater of Tudaio di Razzo, Casera Razzo is located in a beautiful plateau at low-impact urban structures whit many forests pastures and enchanting landscapes bordering the Dolomites Park of Friuli Region, which since 2009 have been included in UNESCO World Heritage. Calling runway or airfield is not its correct term, the landing strip in quote of Casera Razzo is about 1800 meters above sea level and the date of first use dates back to June 2 1967 with the landing of a Piper L21 of Italian Army Light Aviation Section. About 400 meters long, the grassy strip at 1800 meters altitude is the major high landstrip operative in Italy by Mountain Pilots The grassy strip is classified as NOT REPORTED / OCCASIONAL and the landstrip is not searchable from simulator menu, a flight plain dedicate from LIDB Belluno Airport is included in the package. Scenery building by Vic Dabor, idea and beta testing by Bruno "BUNGEE" in collaboration whit Italian Mountain Pilot Association. Soft Landing
Posted Apr 1, 2012 13:29 by Dario Bortot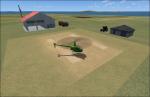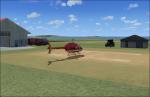 0.86Mb (676 downloads)
Tresco Heliport for FSX only. Tresco is an island in the Isles of Scilly, a group of islands off the coast of Cornwall, UK. The heliport on Tresco takes flights to and from Penzance Heliport on the mainland and St. Mary's Airport on the Isles. Includes grass helipad, 2 vehicles and 2 buildings. Easy to intall, with intructions in the read-me. 883KB. By Jay Heath.
Posted Apr 1, 2012 04:57 by Jay Heath