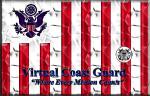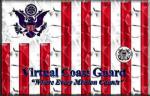 0.00Mb (755 downloads)
Virtual Coast Guard Air Station Port Angeles (KNOW) Read me file has more info. www*virtualcoastguard*com
Posted Dec 7, 2011 19:14 by VCG-01 "Stevie" Admiral VCG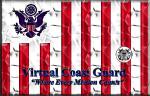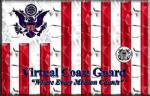 0.01Mb (635 downloads)
Virtual Coast Guard Air Station Sacramento (KMCC) Read me file has more info. www*virtualcoastguard*com
Posted Dec 7, 2011 01:01 by VCG-01 "Stevie" Admiral VCG

0.00Mb (910 downloads)
This is my first scenery attempt! There may be some glitches with taxiway textures overlapping but please don't judge it's my first attempt and seeing as this is my home town and nobody has made scenery for Dundee I thought I would give it a go. Created by Chris Duncan
Posted Dec 6, 2011 10:25 by Chris Duncan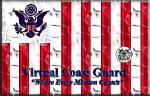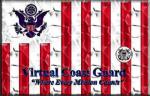 0.01Mb (1269 downloads)
Virtual Coast Guard Air Station Kodiak (PADQ) Read me file has more info about ILS, and lights. www*virtualcoastguard*com
Posted Dec 5, 2011 01:21 by VCG-01 "Stevie" Admiral VCG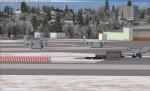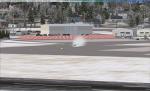 12.66Mb (1702 downloads)
Joint Base Elmendorf-Richardson (IATA: EDF, ICAO: PAED, FAA LID: EDF) is a United States military facility adjacent to Anchorage. PAED Elmendorf 2011, modeled after Google Earth images. Replaced some static aircraft with frame friendly ones, fixed ILS and GPS approaches. Full replacement. T Marson.
Posted Dec 4, 2011 17:00 by T. Marson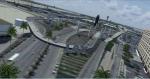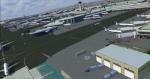 16.33Mb (19293 downloads)
FSX, KLAX - Los Angeles International Airport, Photo Real Scenery (V3.0) This Photo Real scenery is a complete rebuild for the FSX Default KLAX airport using the latest version of ADE (v01.50), Google SkecthUp 8, & SBuilderX scenery design tool. This new KLAX scenery, Version 3.0 includes new terminal buildings that have been resized and redesigned to look more realistic. I added terminal lights,(no night light lamps yet), new trees, cars to the parking garages, ground vehicles taxiway usage fixed, and several other nice details to enhance the KLAX experience. Other details included are the New Tom Bradley International Terminal, buildings located on W.Cenury Blvd, 9 Airbus A380 parking spots, and Photo Real ground textures. The runways and airport aprons are aligned to match Google & Yahoo satellite imagery. Previous version had 4366 downloads. By Glenn Johnson
Posted Dec 4, 2011 08:00 by michael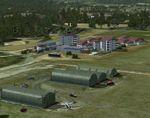 9.53Mb (2025 downloads)
Scenery of Airfield LFFT Neuchateau (France) forgotten by MS. Includes the later patch to fix trees. HiRes photoreal ground with seasonal and night variants. Detailed hangars with specular and bump materials, animated windsock, static planes, nearest police compound and farm. Landclass design of the city and the landscape (radius approx 10 miles), various antennas and TV tower. VAC chart included. By D. Bur.
Posted Dec 3, 2011 15:09 by D. Bur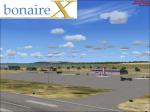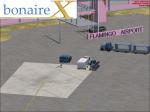 27.40Mb (2238 downloads)
FSX Skara Scenery Bonaire X. Flamingo International Airport or Bonaire International Airport (IATA: BON, ICAO: TNCB) is located at Kralendijk, Bonaire, Netherlands Antilles. Flamingo Airport is the third largest airport in the former Netherlands Antilles. The Flamingio Airport is large enough to accommodate most international wide-body airliners. The new apron, built a little time ago, has been placed. The terminal, now is completely new and more details make the airport alive.
Posted Nov 28, 2011 13:28 by Skara Scenery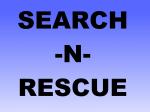 0.05Mb (385 downloads)
Scenery for Search 'n Rescue multiplayer session. This scenery features experience enhancing scenery at PHNL, and PHTO. It adds scenery near the erupting volcano id: LZ1 and places additional ships off the coast near the volcano. Be sure to look for the session in fsx multiplayer for the full experience! Be warned, the smoke coming off of the explosions will cause your aircraft to register a crash. By Duncan Aviation Search-N-Rescue Hilo '83
Posted Nov 27, 2011 16:24 by AJSKYMAN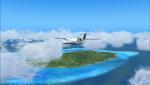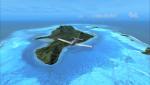 52.28Mb (1970 downloads)
This is a scenery package for the two Islands of Tubuai and Raivavae which are part of the Austral Island group of French Polynesia. They are located at the southern most end of French Polynesia and not that far away from the Cookie Islands. Texture resolution is 1m/pixel (LOD 15). Comes with a simple runway and basic airport autogen. By Tiberius Kowalski.
Posted Nov 24, 2011 05:39 by Tiberius Kowalski