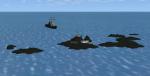 0.46Mb (498 downloads)
For FSx (It may work in FS9 without some library objects, but I didn't test.) The St. Peter-and-St. Paul Archipelago is made of a few rocks that poke above the surface in the Atlantic Ocean, just nort of the equator. The rocks ("penedos"), are Brazilian territory, permanently occupied by scientific research groups of several Brazilian universities. The local facilities are powered by solar energy. There is no fresh water available, so there is a very small de-salination plant. There is almost no vegetation at all, but there are lots of bird poop, and the solar panels must be washed constantly. The Archipelago is located approximately 960 km from the city of Touros, in the Brazilian state of Rio Grande do Norte, in direction of 46 degrees True. You'll have to find the rocks yourself. There are no airports. The islands were used by the Portuguese aviators Sacadura Cabral and Gago Coutinho as a waypoint when they crossed the South Atlantic by aeroplane (Fairey F3D) for the first time in 1922. I made the rocks because my friend Rob decided to re-enact the crossing and the rocks are missing in FSX. Done by Fern Marques with the animated flag by mikrco (works great). For free distribution only, in whole or in part. To be uploaded only to sites that have a legitimate free downloading process.
Posted Mar 13, 2012 08:49 by Fern Marques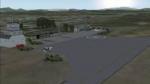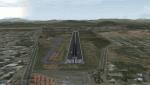 80.71Mb (909 downloads)
Regional airport located in the city of Carora, the second city of the Lara state after Barquisimeto, in western Venezuela. With photo-terrain scenery from satellite imagery in Google Earth. Not compatible with versions prior to FSX. This scenery includes terminal building and hangars with realistic textures from images obtained from Internet. Also includes a friendly Auto-Install. a
Posted Mar 12, 2012 19:00 by David Maldonado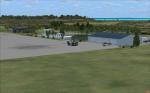 0.27Mb (417 downloads)
Baaruto (Vilanculos) is a small but busy airport in Mozambique, Africa.It is a very popular holiday destination.Vilanculos is the Mozambican capital of water sports. It's a popular beach resort area .The gateway to the Bazaruto archipelago, Mozambique's only underwater national park.FSX Acceleration will give the best results.(Also SP2 compatable).Acceleration users will have more eye candy !
Posted Mar 12, 2012 18:23 by Jacques Botha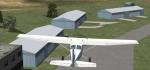 2.09Mb (265 downloads)
This is my update for the Winterset airport in Winterset Iowa. Winterset is famous for it's old covered bridges. This will re size and move airport buildings to further match Google Earth images. This airport was created using Airport Design Editor v1.50
Posted Mar 11, 2012 16:28 by SMS
0.03Mb (445 downloads)
Addon Fixes for KILM, Wilmington International Airport (Wilmington, NC, USA) and KBTR, Baton Rouge Metropolitan Airport, Ryan Field (Baton Rouge, LA, USA). These airports were updated from the airport diagram and Google Maps.
Posted Mar 6, 2012 18:39 by Delta2585
0.02Mb (565 downloads)
This is for Ontario Intl Airport in California. This airport was fixed and updated from the airport diagram and Google Maps.
Posted Mar 6, 2012 18:00 by Delta2585
0.01Mb (296 downloads)
Virginia Tech Montgomery Executive Airport Blacksburg Virginia. This airport was fixed and updated from the airport diagram and Google Maps.
Posted Mar 6, 2012 17:26 by Delta2585
0.19Mb (195 downloads)
This is a scenery update for the default FSX Winterset airport, Winterset, Iowa. This update will fix the taxiways and runway to better match Google Earth images. http://www.city-data.com/ was used for information on this airport. Google Earth was also use. This airport was created using Airport Design Editor 1.50.
Posted Mar 4, 2012 00:15 by SMS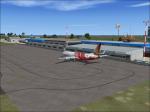 1.44Mb (1475 downloads)
Mangalore Airport (India). Added new runway and terminal to stock FSX VOML airport.
Posted Mar 1, 2012 00:53 by Ratan Lewis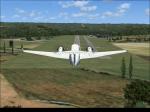 0.00Mb (257 downloads)
This is an update to the airport in Bedford, PA. You may want to download the tree removal kit because there is one tree in-front of the newest hangar.
Posted Feb 26, 2012 00:12 by Jarrod Clapper