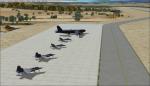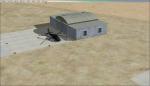 0.00Mb (1396 downloads)
Added scenery on the military apron and the 6 helipads that were missing in the default FSX Malaga scenery in Spain. This is my first scenery project so please enjoy!
Posted Sep 15, 2011 13:23 by Haydn Jakes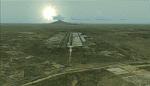 79.54Mb (1979 downloads)
Josefa Camejo International Airport, located in Las Piedras near the city of Punto Fijo, in western Venezuela. This scenery add facilities Amuay refinery, the world's largest. Includes some interesting special effects, like the explosion of a transformer at the airport every hour o'clock and smoke effects in the refinery. With photo-terrain scenery from satellite imagery in Google Earth. Includes terminal building and hangars with realistic textures from images obtained from Internet. Also includes a friendly Auto-Install.
Posted Sep 12, 2011 14:57 by http://davidmaldonado684.blogspot.com/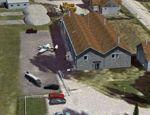 16.57Mb (2062 downloads)
Scenery of Epinal-Dogneville, France, and the airfield LFSE. Photoreal ground with seasonal an night variants, complete landclass re-design of Epinal city: factories, stripmalls, industrial areas... Custom photoreal hangars, animated windsock, static planes, cars, nearest houses in 3D, fuel area, etc. VAC and doc included. Works with FSX and FSXA. By D. Bur
Posted Sep 12, 2011 05:12 by michael litze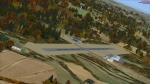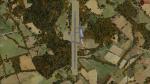 0.00Mb (716 downloads)
This is the LOLS Scharding Suben scenery in Austria..
Posted Sep 12, 2011 03:11 by archive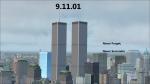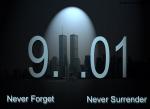 2.63Mb (14826 downloads)
The twin towers, as they where before the September Eleventh attacks on America. 9/11. I Upload this in loving memory of all of the 3,000+ people that died that day.
Posted Sep 8, 2011 03:41 by Ryan Calhoun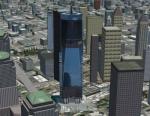 2.85Mb (3956 downloads)
1 WTC Approaching the tenth anniversary of the attacks of September 11th, 2001, (9/11) the construction of 1 World Trade Center is currently underway. By Andy Johnston.
Posted Sep 7, 2011 08:03 by michael litze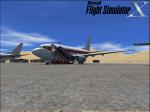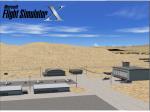 1.95Mb (7508 downloads)
Area 51 Airbase, Nevada. I don't think Area 51 needs explanation. I just say that it's a secret base (the most famous in the world) which operates since the sovietic war (also known as "cold war"). It's located on a protected zone in the Nevada desert. Only authorized personnel allowed. In my work I did the best. I think that it is the most similar project than ever. Try to believe you are there! Anything in this scenery is new: fsx did not a good job with the default, so I started from zero. Now it's full of objects.
Posted Sep 5, 2011 07:36 by Skara Scenery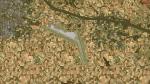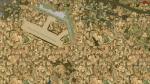 0.42Mb (1018 downloads)
Today the Vienna Schwechat Airport has two Runways! There is more and more traffic. So the Airport Owner decided to make a extension...
Posted Sep 5, 2011 07:01 by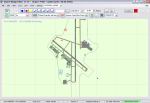 26.33Mb (3955 downloads)
This is the first significant upgrade of ADE since version 1.47 almost two years ago and contains a number of new and improved features and fixes for old problems. New and updated features include - ProKey features include Custom Hiding objects, ADE responds to key presses in FS, Load last saved project and improvements to the Move Airport Feature - List third party libraries used. This is currently a basic feature to list the libraries for objects used in your project - Beacons and Effects can now be placed - New List for helper shapes and many lists now support multiple selection and delete - Improved multiple selection in the main display including 'rubber band' - Most objects can now be copied and pasted - Undo/Redo extended to support actions with vertices - Select and drag a taxi link rather than dragging its end nodes Fixes include - Improvements to the handling of background images that should help the performance issues found in the past - Stopping the display drift that can be exhibited when ADE is connected to FSX and the display Locked to the user aircraft - Problem of dialog buttons being lost where users used dpi settings greated than 96. Jon Masterson, ScruffyDuck Software
Posted Sep 3, 2011 14:18 by archive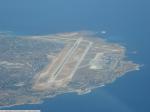 3.75Mb (3878 downloads)
Palermo Punta Raisi Intl Airport-Update. This is the update of the previous Palermo P.Raisi (previous version had 1678 downloads). The plan file is revised, and there are new custom objects
Posted Sep 1, 2011 11:29 by Skara Scenery