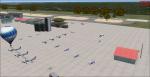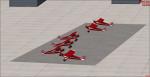 0.01Mb (462 downloads)
KAKH Gastonia Municipal Airport (Gastonia, NC, USA), Scenery.
Posted Jul 25, 2011 20:26 by Easton Finger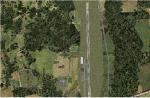 0.00Mb (555 downloads)
The Ried\Kirchheim Airfield in Austria doesn't exist in FSX! That's the reason why I've made it. Wels, Vrsar and Linz Airport are in processing! There will be some updates soon. This scenery is only for FSX. Please watch my youtube Channel: http://www.youtube.com/user/FSAG007?feature=mhee
Posted Jul 25, 2011 11:16 by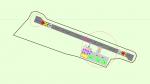 0.00Mb (2269 downloads)
The Carribean in fsx is of very low quality so I created a version of Saba Island Airport which is not 100% accurate but better than the default one.It is the airport with the world's shortest runway.
Posted Jul 25, 2011 10:23 by JW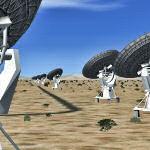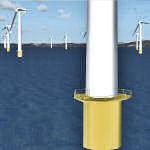 1.60Mb (4005 downloads)
10,000+ animated wind turbines accurately positioned around the world. 100+ power stations with smoke & steam effects. Many radomes & parabolic dishes placed worldwide. 29,000+ electricity pylons in UK - aligns with photo scenery. Sceney shifter re-aligns many UK default scenery objects to photo real texture scenery. Very Large Array [VLA], New Mexico and Robin Rigg offshore wind farm, Scotland, pictured.
Posted Jul 25, 2011 09:21 by Ray Porter
0.00Mb (302 downloads)
KSPA Spartanburg Downtown Memorial, airport,Spartanburg, South Carolina.
Posted Jul 22, 2011 18:37 by Easton Finger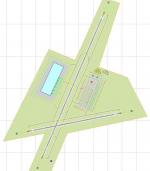 0.01Mb (390 downloads)
PEIR is a fictional airport near Nome Alaska. This is only the first version, but it has the functions of any international airport, including: -A fully functional ATC with specific Approach, Departure, Ground, and ATIS frequencies. -Both runways have ILS. -The longest runway 19R/01L (15000ft) has a GPS approach. -Two fuel parking spaces -Two working fuel trucks for all the GA parking spaces and all the gates east of runway 19R/01L -PAPI glide slope indicators for all runways. -Working jetways for all gates east of runway 19r/01L
Posted Jul 18, 2011 16:17 by George Smith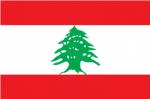 25.79Mb (1869 downloads)
Lebanon Terrain X v1.0 improves the different aspects of Lebanon terrain. The default Lebanon, that looks like a no man's land or an African desert, is now simulated in a much more convincing aspect... The scenery package is for VFR flying and the base for every future VFR or IFR scenery we will release (i.e: OLBAX, Beirut VFR etc...) By Libor Simulations
Posted Jul 17, 2011 09:21 by Herez
0.03Mb (398 downloads)
This is the old Durban Airport in South Africa. I have designed it to look something like the real thing. I hope you enjoy it! + my other sceneries.
Posted Jul 17, 2011 06:47 by Michael Adkin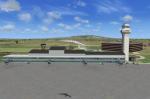 1.37Mb (1902 downloads)
FSX Scenery Senai International Airport ADE (WMKJ) Some upgrade from default WMKJ airport including terminal with jetways, cargo terminal, hotels, hospital, parking lots and waterfall also ILS approch Using Airport Design Editor 9x reference airport design from google earth (Senai International Airport Johor Bahru) by Mohd Shukri
Posted Jul 17, 2011 06:43 by Mohd Shukri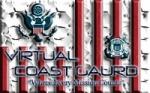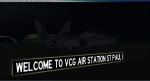 0.01Mb (460 downloads)
New Plymouth, New Zealand, has been selected for the Virtual Coast Guards pacific division, the runway has been made longer and a base has been set-up
Posted Jul 13, 2011 01:19 by Virtual Coast Guard