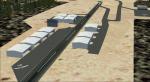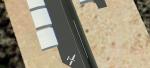 0.63Mb (334 downloads)
This is a private airport located in between Cumming and Suwanee Georgia. This is the more accurate version unlike the default FSX Scenery.
Posted Dec 21, 2011 22:17 by NYAngelo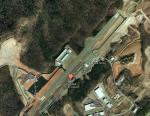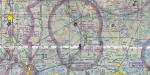 0.00Mb (293 downloads)
This is a fix to KCNI. It removes the old airport scenery.
Posted Dec 21, 2011 01:52 by NYAngelo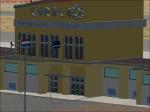 49.73Mb (2080 downloads)
Curacao Airport is a very big airport, which offers service from airliners big and small. The terminal is completely new and all things are as true as possible. By Skara Scenery.
Posted Dec 19, 2011 12:26 by Skara Scenery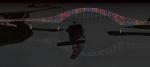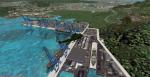 26.99Mb (2847 downloads)
This improves default scenery for Panama Canal, MPMG airport & Corredor Sur. You may enjoy this addon by flying your favorite aircraft or even driving a car.
Posted Dec 18, 2011 19:01 by Victor Pinto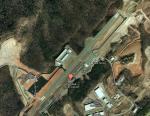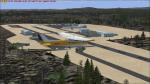 0.22Mb (586 downloads)
Cherokee Co Airport (47A), GA, formerly known as 47A, has been updated. It has more eye candy and new ICAO as it does in the real world airport. The old 47A files are not required.
Posted Dec 18, 2011 13:32 by NYAngelo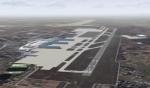 1.74Mb (2507 downloads)
This is a simple scenery of Chengdu airport, so there are many shortcomings, and currently the terminal building was not boarding bridge. Chengdu Shuangliu International Airport located 16 km southwest of downtown Chengdu . It has been the busiest airport in Central and Western China and the 6th busiest airport nationwide. Before adding the scenery, please make sure to delete all the ZUUU airport file on library, or else the features will be overlapping. Joseph Hao
Posted Dec 18, 2011 12:23 by Mohd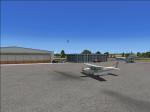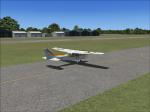 0.56Mb (524 downloads)
This is a highly detailed model of Tahlequah Municipal Airport (KTQH)in Oklahoma. TLA
Posted Dec 12, 2011 21:08 by TLA
0.03Mb (1195 downloads)
This is Cape Town Int, Sth Africa according to 2011 and some fixes from the previous edition.
Posted Dec 12, 2011 07:46 by Michael Adkin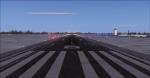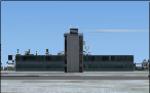 0.47Mb (1382 downloads)
This airport was created using Airports Design 9x. Martha's Vineyard Airport is a airport located in Vineyard Haven, Massachusetts. I replaced all of the stock buildings with more accurate ones. I also put cars in the parking lot and static aircraft on the ramp. There are hangers to the west part of the ramp. I moved the control tower to the correct spot. If you choose to start off at a DOCK gate, you will start off inside the aircraft hanger. Choosing a gate number between 1 and 5 will start you off near the main terminal. Your scenery complexity can not be set to very sparse or nothing will show up. Please read the readme for instructions on how to install. This is for Flight Simulator X only.
Posted Dec 11, 2011 19:30 by Tyler Lawrence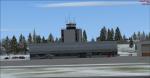 1.08Mb (433 downloads)
This airport was made using Airport Design Editor 9x. (ADE9x). Nashua Municipal Airport, or Boire Field is a general aviation airport located in Nashua, New Hamshire. I made it based on Google Earth and Bing maps. I have replaced most of the stock buildings and added more accurate ones. The flight simulator made the taxiways 75 feet wide but they are only supposed to be 50 feet wide. That is something else I fixed. I also added static aircraft on the ramp and cars in the parking lot. The scenery complexity can not be set to to very sparse or nothing will not show up. Please read the readme for instructions on how to install. This file is for Flight Simulator X only. By Tyler Lawrence
Posted Dec 11, 2011 19:11 by Tyler Lawrence