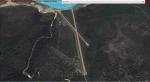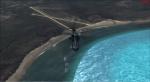 9.06Mb (1526 downloads)
The El Nido Scenery of Palawan, Philippines. Includes the default FSX objects, Photo-real grounds, and constant transportations waiting at the terminal. Seair or South East Asian Airlines were traveled at this airport today. ICAO: RPEN. Created by Jasz Espi.
Posted Nov 3, 2011 23:48 by Jasz Espi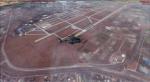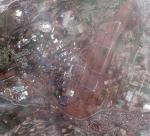 1.10Mb (2049 downloads)
The Clark International of the Philippines V.1 2011. It is Photo-Real Scenery based on google earth - 2010 imaginary image. But still have Default Buildings, adjusts objects, parkings, and taxiways. Made By Jasz Espi
Posted Nov 3, 2011 23:32 by Jasz Espi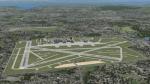 0.35Mb (1213 downloads)
Long Island's Mitchel AFB Mitchel Field was located on Long Island about 20 miles east of Manhattan in the middle of an area known as "The Cradle of Aviation". Mitchel Field dates from World War One when it was one of two Hazelhurst flying fields. Technically the map shows Hazelhurst Aviation Field #1 and Aviation Field #2. Aviation Field #2 was named Mitchel Field in 1918 for the memory of the youngest man ever elected Mayor of New York City, John Mitchel. He joined the Army during WWI and was killed in a training accident. Hazelhurst Aviation Field #1 was sold to private interests after WWI and became Roosevelt Field and Curtiss Field.
Posted Nov 3, 2011 12:19 by Richard O. Finley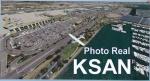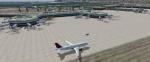 33.45Mb (8322 downloads)
FSX KSAN San Diego International Airport, Lindbergh Field, San Diego (CA), Photo Real Scenery. This Photo Real scenery is a complete rebuild for the FSX Default KSAN airport using the latest version of ADE (v01.50.11) & SBuilderX scenery design tool. SAN is one of my favorite airports to fly into because of its beautiful scenery, and it is ranked as #10 on the "Worlds Most Dangerous Airports" list. This scenery includes the new expansion of Terminal 2 that is scheduled to be completed in 2013, but the gates and ground textures are not update yet. I will do a scenery update as soon as those files are available. It also includes new terminal buildings, new buildings located on the RWY 27 approach, and Photo Real ground textures that gives the airport a more realistic feeling. I have added some Google Earth buildings, new warehouses, and several nice scenery enhancements. The runways and airport aprons are aligned to match Google & Yahoo satellite imagery. By Glenn Johnson
Posted Oct 30, 2011 09:43 by michael litze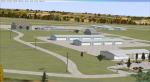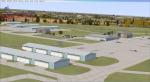 3.60Mb (545 downloads)
KCBF - Bluffs Municipal Airfield 2011. Bluffs Municipal Airport is a general aviation airport located 4 miles east of Council Bluffs, Iowa. Modeled after Google Earth images. All ILS, GPS, and VOR approaches are real world. With AI traffic. All scenery objects are FSX default library's, except for the apron lights.
Posted Oct 29, 2011 12:19 by T. Marson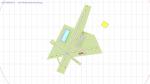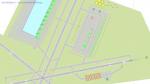 0.01Mb (428 downloads)
PEIR is a fictional airport near Nome Alaska. This is only the first version, but it has the functions of any international airport, including: -A fully functional ATC with specific Approach, Departure, Ground, and ATIS frequencies. -Both runways have ILS. -The longest runway 19R/01L (15000ft) has a GPS approach. -Two fuel parking spaces -Two working fuel trucks for all the GA parking spaces and all the gates east of runway 19R/01L -PAPI glide slope indicators for all runways. -Working jetways for all gates east of runway 19r/01L. I added a third runway reconfigured the gate names, taxi paths and the heli parking area.
Posted Oct 28, 2011 20:04 by George Smith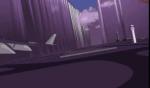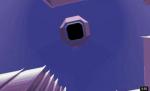 0.31Mb (1850 downloads)
Area x (ICOA: X1NL)is a secret military air base, 2 miles under the ice-layer of Antarctica. Designed by: Joeri Veenhuizen. Previous version had 865 downloads
Posted Oct 26, 2011 04:53 by Joeri Veenhuizen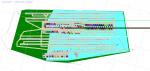 0.95Mb (1196 downloads)
Bigger fictional Cape Town International Airport with more gates including the A380 and cargo.Created with ADEX for FSX. Working jetways. Not real-world
Posted Oct 25, 2011 11:03 by Martin Ferreira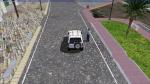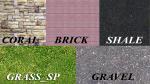 5.27Mb (6815 downloads)
FSX Photoreal Alternative Grass ,Stone ,Sidewalk & Asphalt textures. Are you tired of looking at the Simulators Paint like grass and Taxiways? Well here are some Photoreal Textures that you will be proud off. Beleive me this is way better than most textures that you have to buy, and its Free.... 1) taxi_brick this is an exelend alternative for paved sidewalks with redish contoured tiles 2) taxi_coral Also for sidewalk or roads with stone pavement. 3) taxi_grass_sp To replace the spring grass and looks like it sould ( not like green paint) 4) taxi_gravel Another photoreal Asphalt pavement for roads and taxiways 5) taxi_shale Also for road and taxiway use if you want that fresh dark asphalt look. Copy these 5 files to the Flight Simulator X Main Texture File and you are done! If you want you can change the names in to any other textures you want to use use ex:(asphalt textures) For Scenery builders ......Just change in AFX or Airport the taxiways you want to replace and remember the names of the files so you can assign them... Complete package by Yiannis Katehis Tsetsas
Posted Oct 22, 2011 20:35 by YIANNIS KATEHIS TSETSAS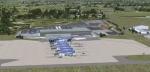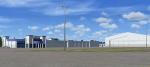 2.29Mb (1152 downloads)
Huntsville, AL - Huntsville International Airport-Carl T. Jones Field (KHSV) The terminal has been modeled with latest known revisions, and airline gate assignments are as in real life. Generic floating buildings have been replaced with custom and library objects. Includes landclass changes, roads, rework of runways, taxiways, aprons and parking, and placement of library objects . Scenery in this package is based on Virtual Earth (Bing) and Google Earth imagery. By: Art Poole
Posted Oct 22, 2011 13:17 by Art Poole