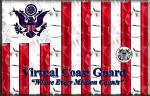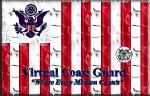 0.01Mb (955 downloads)
This is the Virtual Coast Guard training island, located approx 30 miles south of Mobile, Alabama. virtualcoastguard.com
Posted Sep 30, 2011 03:15 by VCG-01 "Stevie"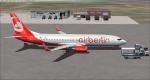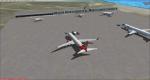 0.00Mb (2237 downloads)
LGKP- Karpathos Airport, Greece. Simple Airport Update, Little things such as: Bigger Apron, Fire Station, Army vehicles, fire and ambulance vehicles. Karpathos Airport Is a little GA/Small Jets airport. The biggest planes you can land are the 737 and a321 and smaller. In the summer Season LGKP has some weekly flights from:Olympic, Air Berlin, Arkefly, Transavia and other airlines. Made By Raoul Notenboom
Posted Sep 26, 2011 13:58 by Raoul Notenboom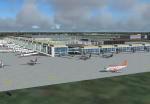 4.99Mb (7869 downloads)
This is an update of my FS2004/FSX freeware scenery for EDDB, BER (former Berlin Schoenefeld after its extension to Berlin Brandenburg Airport). Changes: - Updated threshold positions according to construction plans I got in 2011. - Updated parking spot locations. - Real taxiway and gate labels, including gate sizes for A380 and all taxiway signs. - Updated layout of the terminal (south and north pier, which has been an option in 2006, are built now). - Real ILS IDs and frequencies for the new runway I got from German ATC. - New light spots.
Posted Sep 21, 2011 10:48 by Gernot Zander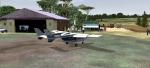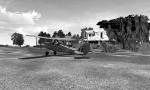 9.11Mb (1510 downloads)
Andaman and Nicobar are a large group of nearly 600 islands in the Bay of Bengal. Though they are a part of India geographically, they are closer to Myanmar and Thailand than to the Indian mainland. FSX has these Islands totally bare so I decided some face lift was in order. LC for the main Towns and Villages, Seaside Villages with small ports, 4 New Airfields. At the Indian Naval Base you can land your Helicopter in the Destroyer at the bay. Many New scenery all over. Six suggested Flights that will show the beauty of the Islands and don't forget the Old British Government House for a nostalgic flight.
Posted Sep 19, 2011 01:30 by Gera Godoy Canova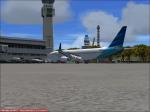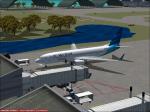 0.24Mb (2634 downloads)
Toba Lake International Airport Indonesia version 3
Posted Sep 17, 2011 04:11 by ikhsan ramadhan ritonga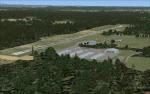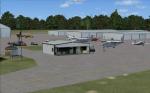 23.92Mb (646 downloads)
Cornelius Moore airport is about 5nm east of Cedartown, Georgia U.S.A. This package was created using Google Earth for reference and photos provided to the author.
Posted Sep 16, 2011 10:53 by Alf Denham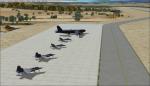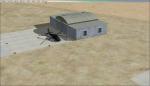 0.00Mb (1412 downloads)
Added scenery on the military apron and the 6 helipads that were missing in the default FSX Malaga scenery in Spain. This is my first scenery project so please enjoy!
Posted Sep 15, 2011 13:23 by Haydn Jakes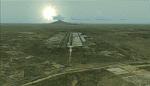 79.54Mb (2014 downloads)
Josefa Camejo International Airport, located in Las Piedras near the city of Punto Fijo, in western Venezuela. This scenery add facilities Amuay refinery, the world's largest. Includes some interesting special effects, like the explosion of a transformer at the airport every hour o'clock and smoke effects in the refinery. With photo-terrain scenery from satellite imagery in Google Earth. Includes terminal building and hangars with realistic textures from images obtained from Internet. Also includes a friendly Auto-Install.
Posted Sep 12, 2011 14:57 by http://davidmaldonado684.blogspot.com/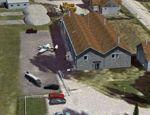 16.57Mb (2088 downloads)
Scenery of Epinal-Dogneville, France, and the airfield LFSE. Photoreal ground with seasonal an night variants, complete landclass re-design of Epinal city: factories, stripmalls, industrial areas... Custom photoreal hangars, animated windsock, static planes, cars, nearest houses in 3D, fuel area, etc. VAC and doc included. Works with FSX and FSXA. By D. Bur
Posted Sep 12, 2011 05:12 by michael litze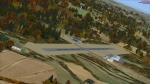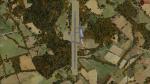 0.00Mb (733 downloads)
This is the LOLS Scharding Suben scenery in Austria..
Posted Sep 12, 2011 03:11 by archive