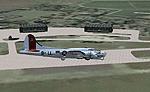 0.01Mb (851 downloads)
Bassingbourn Air Base, UK. Bassingbourn was used from 19 August 1942 though 25 June 1945 and served as headquarters for the 1st Combat Bombardment Wing of the 1st Bomb Division.
Posted Jul 1, 2011 13:00 by Ryan Calhoun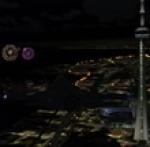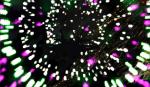 1.97Mb (519 downloads)
A Canada Day gift from Josef of FSXTipline of fireworks placed throughout Canada. Emphasis placed on British Columbia. Make sure to read the README 1st to see where the fireworks are.
Posted Jun 30, 2011 16:00 by Josef of FSXTipline.blogspot.com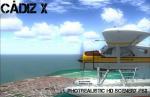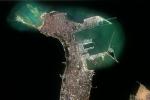 24.11Mb (2184 downloads)
This is a photorealistic scenery of Cadiz. Cadiz is a city and port in southwestern Spain. You can fly low to see details of the city and the water!
Posted Jun 30, 2011 11:22 by JMWorks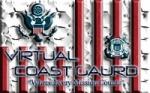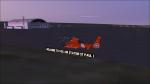 0.00Mb (680 downloads)
Scenery for the virtual coastguard base at St Paul, Alaska
Posted Jun 30, 2011 05:00 by Virtual Coast Guard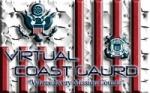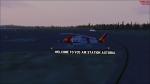 0.01Mb (801 downloads)
This is a scenery file for the Virtual Coast Guard base at Astoria Oregon (KAST), a few new helipads, hangars, and other buildings have been added.
Posted Jun 30, 2011 01:59 by Virtual Coast Guard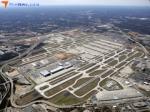 0.06Mb (5823 downloads)
Addition of the 3rd runway on the south side of the airport.
Posted Jun 29, 2011 12:38 by Stephen B.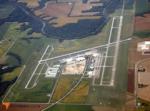 0.01Mb (930 downloads)
Changed the land class around the airport. Less trees around and also created the entire parking lot outside the Terminal building. (does not include the current construction taking place)I also placed cars in said parking lot =)
Posted Jun 29, 2011 12:34 by Stephen B.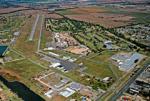 0.00Mb (478 downloads)
Remake of the default airport. Enlarged the main apron and added more parking spaces.
Posted Jun 28, 2011 23:53 by Stephen B.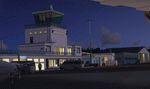 8.75Mb (2917 downloads)
Nancy-Essey, France. This is a complete rework for FSX of LFSN. The city of Nancy (East France) where I live, and its local airport LFSN. Buildings, hangars, fuel areas, static planes, trucks... It has been designed with Airport design Editor and ModelConverterX. Thanks to their authors for their fantastic work. By Didier BUR
Posted Jun 28, 2011 14:54 by Lafeuz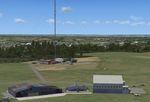 1.54Mb (1788 downloads)
FSX LFEZ - Malzeville, France. This scenery adds one of the three local airfields in the vicinity of Nancy, eastern France. Also includes a 220m TV antenna flashing day and night. Developed for FSXA but should work with FSX Standard. By D. Bur.
Posted Jun 28, 2011 14:47 by Lafeuz