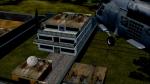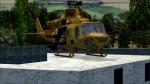 2.08Mb (4697 downloads)
[This is an update of Osama bin Laden's compound/ house, for FSX - version 1.1 - It corrects a few scaling issues and now includes a landable roof on top of the main hideout building - thanks goes to Mike Lowe for the idea; if you have any suggestions or new info (new pictures are released every day) please visit www.fsxmao.com] You've heard all about it. 9/11. Osama Bin Laden has been killed! However, now it's your turn to reenact this amazing mission. How would you have infiltrated his compound? Would you have used a modified H-60 as well? Or perhaps a V-22? It's your choice! This scenery includes an accurate reconstruction of Osama's hideout compound in the exact location that it is in real life in Abbottabad, Pakistan. The compound uses the identifier OSMA. Join the FSX Military Aviation Organization to post pictures of your mission and to fly online with other members in order to accurately recreate this mission; or to do it using different tactics. V1 had 640 downloads in just over 24 hours.
Posted May 8, 2011 00:22 by Cassidy Byars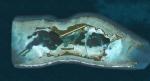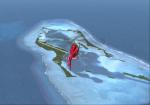 27.73Mb (3225 downloads)
This is a photo-scenery package for Palmyra Island, Kirbati located south of Hawaii. It is done in high definition and is a very beautiful island with an abundance of coral reefs. This is a great place to fly to from Hawaii. Enjoy! Created by Scenery Dude.
Posted May 6, 2011 22:58 by Scenery Dude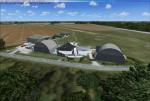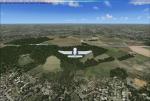 33.66Mb (1672 downloads)
Chateau Thierry, (LFFH), France. Includes photorealistic scenery and autogen. By Ludovic Benoit
Posted May 4, 2011 08:45 by Ludovic Benoit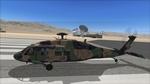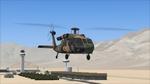 0.02Mb (1677 downloads)
This is a military base located in the middle of Death Valley. Compiled using all default scenery objects. Designed for use with freeware Death Valley scenery by OzX (not essential).
Posted May 3, 2011 20:05 by Chuck79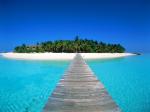 0.00Mb (4087 downloads)
This is an airport in the Maldives. Its id is PRI1. This is a private island airport complete with a 6000ft runway for medium jets a helipad and gates, and a hanger. There is also two docks with seaplane docks, an aircraft museum, an oil rig, a private yaht, and power plant. All of which are landable. There is also animals such as dolphins, whales, and birds. This is a great stopping point for flights from India as well as a fun place. Made by Scenery Dude.
Posted May 2, 2011 18:44 by Scenery Dude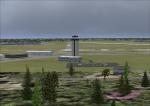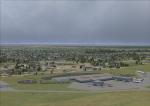 0.02Mb (1692 downloads)
Charleston Air Force Base/International Airport update. Added more GA parking, A few Heli pads, AI aircraft, Terminal and parking lot. ATC Tower upgrade, and Parking lot. Thanks to Airport Design Editor. Scenery by Jordan Vaughn - Vman72mcs
Posted May 1, 2011 21:58 by Jordan Vaughn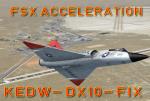 6.87Mb (1621 downloads)
Update for the earlier Fix I had uploaded. This one also removes the Light Cones that do not work correctly in DX-10 at KEDW (Scenery Settings: Very Dense). Addtionally it gives you more frames and better scenery alinged Taxiways. Note that you have to remove the old version of the KEDW Scenery from your Addon Folder!
Posted Apr 25, 2011 19:06 by Karl Meindl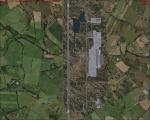 0.01Mb (433 downloads)
Zia Intl is located in Bangladesh. It is a nice regional airport that has been overhauled from the stock files. Read the read me for instructions. Created by Scenery Dude
Posted Apr 25, 2011 17:56 by Scenery Dude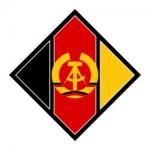 5.74Mb (1544 downloads)
This is the old Airport EDCD Cottbus-Drewitz from the GDR (formerly East Germany prior to the fall of the Berlin Wall) (NVA). This scenery depicts the airport in the Year 1976-1977.
Posted Apr 25, 2011 03:48 by Madaus Peter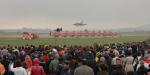 0.00Mb (2284 downloads)
RAF Leuchars scenery. Leuchars in a military airbase in Scotland. Based on the 2009 air show. The scenery includes static aircraft, crowd, tents, car park and more
Posted Apr 24, 2011 04:59 by Elliot grubb