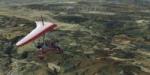 222.00Mb (1558 downloads)
FSX Matusima / Nagasaki Japan Real Scenery. Photo real scenery for the Nagasaki area. By Kenichi Ochiai
Posted Mar 24, 2011 20:52 by Kenichi Ochiai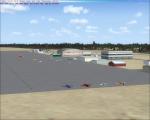 5.66Mb (627 downloads)
Brunswick Golden Isles airport is a small un-controlled airport in the city of Brunswick GA. It was the airport I flew to in my first real-life Cross Country flight. It is served by Atlantic Southeast airlines, which has 3 regular flights a day from Atlanta Hartsfield (ATL). The airport is also the home of a Gulfstream maintenance hanger. Its 8000FT runway sees use from all kinds of aircraft. From C172s and Gulfstream4s, all the way up to CRJ-200s. Now this airport is recreated in FSX using several Freeware and default buildings and Hangers.
Posted Mar 24, 2011 16:05 by TimTom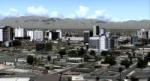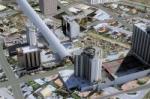 18.03Mb (6752 downloads)
This scenery enhancement will add new buildings to Downtown Las Vegas, Nevada. It was designed to complement Aerosoft's US Cities X Las Vegas but should be compatible with Microsoft's default scenery, too. So far Dowtown Las Vegas in general and Fremont Street in particular have never been reproduced in any commercial scenery add-on. Even BAO skipped this iconic part of Las Vegas although their European box art showed the legendary area around the Pioneer Club. Unfortunately a lot of the unique Western atmosphere has vanished since Fremont Street was converted into the roofed Fremont Street Experience in the mid 1990s.
Posted Mar 24, 2011 06:05 by M. Reiffer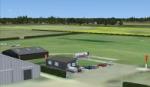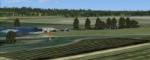 12.31Mb (1051 downloads)
Alfs_UK_airfields-Volume 21 In FSX scenery there are still many small airfields in the UK with little or no details. I have tried to improve this in a small way. I do not not aim to make them accurate, only better. They were compiled using aerial views from Google Earth, Pooleys UK Flight Guide, and the FSX SDK Object Placement Tool and Airport Design Editor v1.47. Extra items were produced using Instant Object Maker v1.2 from FlightSimTools.com. Airfields This Volume consists of: Crowfield EGSO Draycot X2DR Linley Hill EGNY
Posted Mar 19, 2011 11:35 by Alf Denham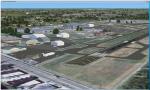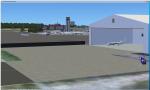 29.23Mb (1413 downloads)
Republic Farmingdale Airport KFRG, New York
Located in the heart of Long Island's vibrant Nassau/Suffolk bi-county area, about 30 miles east of New York City. Republic Airport is mainly for general aviation, designated as a reliever airport. There are two main Charter companies, Atlantic aviation and SheltAir aviation, along with 10 flight schools. Republic airport includes, phototexture, with accurately depicted taxiways and aprons, including the buildings and hangars. Snow texture have been added during the winter months. Autogen placed in specific areas and numerous static aircraft on airfield, overall, filled with details. Happy landings!
Posted Mar 18, 2011 00:16 by Eric McCloud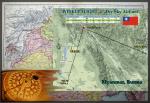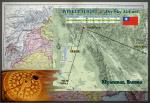 0.65Mb (351 downloads)
Mayng- Pheng is a fictional Village in the Mountains of Burma, today known as Myanmar. Eric Mournerfung Pao lives right on his airfield Mansion near his coffee plantation. He has arranged with Dry Sky Airlines, a one plane outfit to come at least twice a month and bring him the new DVD movies he orders through internet at a store in Hpa An as well as other supplies. Today is one of those days when Dry Sky's airplane will stop by...a light airplane is best for the airfield is very short.
Posted Mar 15, 2011 00:18 by Gera Godoy Canova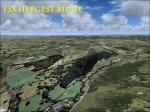 42.67Mb (804 downloads)
Hergest Ridge is a large elongated hill which traverses the border between England and Wales between the town of Kington in Herefordshire and the village of Gladestry in Powys. Its highest point, which is in England, is 1397 feet high.The scenery is photo real and has been aligned with UTX Europe,although it will work with Fsx default Scenery. To install copy the whole folder into your fsx addon scenery folder and activate using the scenery library.
Posted Mar 13, 2011 23:39 by pips perez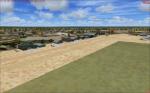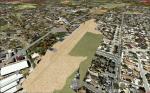 2.04Mb (1603 downloads)
This is a scenery from Atibaia. Located in Atibaia City, Brazil. The landclass has modified to original city size.
Posted Mar 13, 2011 14:11 by Andrew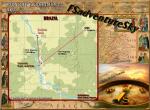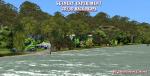 3.38Mb (403 downloads)
Several times I have made some 2D objects and used one here or one there. This experiment is a composition of 3D objects together with 2D ones. You will see a 2D rock mountain pertaining to be 3D, Poseidon's head cut out like the little soldiers we used to make from cardboard that stood their ground, a black and white group of 1930 bathers smiling at you, some 2D shacks embedded in the jungle etc....Like I said above this is an experiment in Beta form(???) that hopefully will be liked. I will experiment more with this type of scenery in the near future. In the mean time fly out to these two places and see for yourself....
Posted Mar 12, 2011 02:14 by Gera Godoy Canova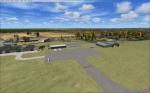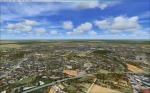 14.07Mb (1165 downloads)
This is a scenery from SSUM, airport located in Umuarama City, Brazil. Created from satellite images, the landclass has been modified to original city size.
Posted Mar 12, 2011 00:59 by Andrew