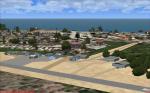 1.11Mb (401 downloads)
Jeffrey's Bay airport in the Eastern Cape , South Africa made from custom models and textures.Nice for short hops to Port Elizabeth.
Posted Apr 4, 2011 05:45 by Jacques Botha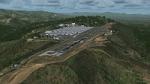 39.54Mb (3044 downloads)
One of the largest private airport in Latin America. With photo-terrain scenery from satellite imagery in Google Earth.It is not compatible with versions previous to the FSX. This scenery includes terminal building, control tower, hangars, fire tation, heliports, with realistic textures. Also includes a friendly Auto-Install.
Posted Apr 2, 2011 05:49 by David Maldonado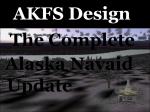 0.49Mb (769 downloads)
The default Flight Simulator database of VOR/NDB's is fast becoming out of date, Making VOR navigation using current IFR en-route charts impractical to impossible. When flying along charted airways, this discrepancy can cause you to become far off course. This update solves that problem by re-calibrating all navigation aids in Alaska based on information submitted to the FAA January 13, 2011. This allows you to accurately navigate using any navaid in Alaska while using current IFR en-route charts. This update includes magnetic variation data, and navaid position. All data was compiled from the ground up. http://akfsnavaid.zzl.org
Posted Mar 28, 2011 16:44 by Wilson Malone-AKFS Design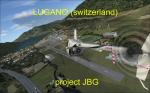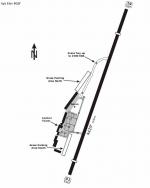 2.21Mb (3768 downloads)
Another default FSX airport brought to life for your enjoyment by "Project JBG". This is an update of the default FSX airport LSZA of Lugano, Switzerland one of the most dangerous airports in the world. Lugano-Agno's airport is located at the mouth of a valley and on the edge of a huge lake and the approach navigates around the mountain finishing with a very steep descent before hitting the tarmac, which makes it very difficult for pilots,but it also has breathtaking scenery. All taxiways and tarmac have been redone to true airport configuration including most of the buildings generated from Gmax. Car parks, people, vehicles, static aircrafts from local airlines, various objects and vegetation were added. I recommend the terrain mesh of Europe By Raimondo Taburet and J. De Ferranti (simviation) and the traffic from WOAI. This compilation was made using ADE 9x version 1.47 with FSX (not tested with any other versions of FS) Have fun!
Posted Mar 27, 2011 00:38 by Joe Garcia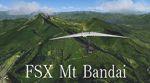 231.35Mb (1227 downloads)
Ochiai - Japanese scenery - Mt. Urabani area photo scenery. FSX Japan Real Scenery By Kenichi Ochiai
Posted Mar 25, 2011 23:47 by Kenichi Ochiai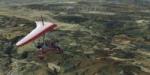 222.00Mb (1576 downloads)
FSX Matusima / Nagasaki Japan Real Scenery. Photo real scenery for the Nagasaki area. By Kenichi Ochiai
Posted Mar 24, 2011 20:52 by Kenichi Ochiai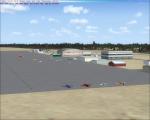 5.66Mb (636 downloads)
Brunswick Golden Isles airport is a small un-controlled airport in the city of Brunswick GA. It was the airport I flew to in my first real-life Cross Country flight. It is served by Atlantic Southeast airlines, which has 3 regular flights a day from Atlanta Hartsfield (ATL). The airport is also the home of a Gulfstream maintenance hanger. Its 8000FT runway sees use from all kinds of aircraft. From C172s and Gulfstream4s, all the way up to CRJ-200s. Now this airport is recreated in FSX using several Freeware and default buildings and Hangers.
Posted Mar 24, 2011 16:05 by TimTom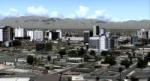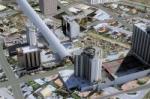 18.03Mb (6888 downloads)
This scenery enhancement will add new buildings to Downtown Las Vegas, Nevada. It was designed to complement Aerosoft's US Cities X Las Vegas but should be compatible with Microsoft's default scenery, too. So far Dowtown Las Vegas in general and Fremont Street in particular have never been reproduced in any commercial scenery add-on. Even BAO skipped this iconic part of Las Vegas although their European box art showed the legendary area around the Pioneer Club. Unfortunately a lot of the unique Western atmosphere has vanished since Fremont Street was converted into the roofed Fremont Street Experience in the mid 1990s.
Posted Mar 24, 2011 06:05 by M. Reiffer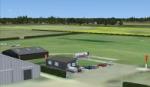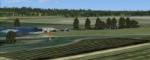 12.31Mb (1067 downloads)
Alfs_UK_airfields-Volume 21 In FSX scenery there are still many small airfields in the UK with little or no details. I have tried to improve this in a small way. I do not not aim to make them accurate, only better. They were compiled using aerial views from Google Earth, Pooleys UK Flight Guide, and the FSX SDK Object Placement Tool and Airport Design Editor v1.47. Extra items were produced using Instant Object Maker v1.2 from FlightSimTools.com. Airfields This Volume consists of: Crowfield EGSO Draycot X2DR Linley Hill EGNY
Posted Mar 19, 2011 11:35 by Alf Denham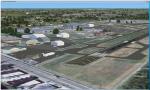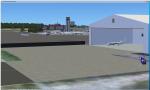 29.23Mb (1425 downloads)
Republic Farmingdale Airport KFRG, New York
Located in the heart of Long Island's vibrant Nassau/Suffolk bi-county area, about 30 miles east of New York City. Republic Airport is mainly for general aviation, designated as a reliever airport. There are two main Charter companies, Atlantic aviation and SheltAir aviation, along with 10 flight schools. Republic airport includes, phototexture, with accurately depicted taxiways and aprons, including the buildings and hangars. Snow texture have been added during the winter months. Autogen placed in specific areas and numerous static aircraft on airfield, overall, filled with details. Happy landings!
Posted Mar 18, 2011 00:16 by Eric McCloud