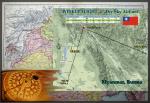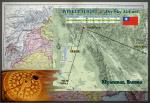 0.65Mb (354 downloads)
Mayng- Pheng is a fictional Village in the Mountains of Burma, today known as Myanmar. Eric Mournerfung Pao lives right on his airfield Mansion near his coffee plantation. He has arranged with Dry Sky Airlines, a one plane outfit to come at least twice a month and bring him the new DVD movies he orders through internet at a store in Hpa An as well as other supplies. Today is one of those days when Dry Sky's airplane will stop by...a light airplane is best for the airfield is very short.
Posted Mar 15, 2011 00:18 by Gera Godoy Canova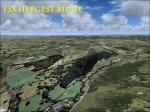 42.67Mb (812 downloads)
Hergest Ridge is a large elongated hill which traverses the border between England and Wales between the town of Kington in Herefordshire and the village of Gladestry in Powys. Its highest point, which is in England, is 1397 feet high.The scenery is photo real and has been aligned with UTX Europe,although it will work with Fsx default Scenery. To install copy the whole folder into your fsx addon scenery folder and activate using the scenery library.
Posted Mar 13, 2011 23:39 by pips perez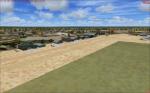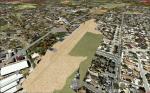 2.04Mb (1647 downloads)
This is a scenery from Atibaia. Located in Atibaia City, Brazil. The landclass has modified to original city size.
Posted Mar 13, 2011 14:11 by Andrew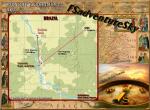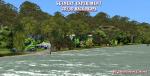 3.38Mb (405 downloads)
Several times I have made some 2D objects and used one here or one there. This experiment is a composition of 3D objects together with 2D ones. You will see a 2D rock mountain pertaining to be 3D, Poseidon's head cut out like the little soldiers we used to make from cardboard that stood their ground, a black and white group of 1930 bathers smiling at you, some 2D shacks embedded in the jungle etc....Like I said above this is an experiment in Beta form(???) that hopefully will be liked. I will experiment more with this type of scenery in the near future. In the mean time fly out to these two places and see for yourself....
Posted Mar 12, 2011 02:14 by Gera Godoy Canova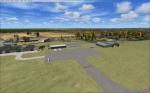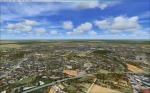 14.07Mb (1188 downloads)
This is a scenery from SSUM, airport located in Umuarama City, Brazil. Created from satellite images, the landclass has been modified to original city size.
Posted Mar 12, 2011 00:59 by Andrew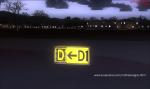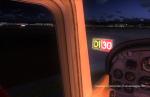 3.32Mb (2336 downloads)
Weathered Airport Signage fsx/fs9. Adds wear and tear to airport signs, taxiway lines, hold short lines etc. I hope this airport signs and taxiway center line markings will add an extra realism to your flight simming.
Posted Mar 9, 2011 18:12 by Soul Prana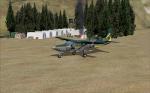 0.54Mb (1497 downloads)
Wild Alaska - 47 Creek Mine scenery As seen in episode 2 of "Flying Wild Alaska". Created with custom models and objects.
Posted Mar 9, 2011 15:49 by Jacques Botha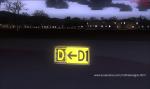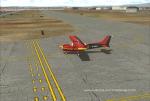 3.32Mb (2292 downloads)
Weathered look for the airport/taxiway signs, taxiway lines etc. The wear and tear is always missing in Flight simulator and this texture will add more realism to it. The airport signs bmp file is also compatible with FS2004.
Posted Mar 5, 2011 12:56 by soulpranadotcom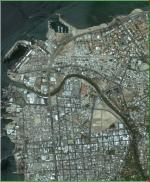 38.16Mb (1588 downloads)
My first try. Hope you enjoy it. Software used: SBuilderX313 + FSX SDK + VFR venezuela (FSX VFR Venezuela by Jacob Parra is licensed under a Creative Commons Attribution-Noncommercial-Share Alike 3.0 Unported License. Based on a work at www.gpsyv.net.) + FSX - Project Mesh South America (Sectors used: FSX_MeSA_C01, FSX_MeSA_C02, FSX_MeSA_D01, FSX_MeSA_D02 + Photoshop+ Patience.
Posted Mar 4, 2011 23:10 by Frank Achique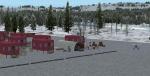 0.58Mb (1703 downloads)
Kavik airstrip is part of the "Dew Line" set up as a defensive radar line in Alaska to counter the threat of a U.S.S.R attack. Made famous by the TV series "Flying Wild Alaska" and with a population of one! Completely custom built airport and objects and even comes with an outhouse.
Posted Mar 4, 2011 08:47 by Jacques Botha