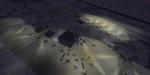 0.27Mb (548 downloads)
FSX KSOW Show Low Scenery, AZ. Simple addon cars, people, aircraft. jimmy R Martin
Posted Jan 25, 2011 12:57 by Jimmy Martin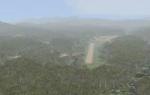 0.48Mb (978 downloads)
FSX SOOS Saul, French Guyana At the very heart of French Guyana in the jungle is SOOS Saul. Little but well equipped village (north west of the runway), very popular among trekkers able to reach the place (about 110 miles south of Cayenne). Not as flat as one would imagine, the runway 21 is ban for landing when the runway 03 is ban for taking off thanks to the dangerous landscape around. For qualified bush pilots, especially when flying those twin engines cargos !!!
Posted Jan 25, 2011 12:54 by Dominique M.L. Donzelot
0.00Mb (218 downloads)
I added a couple of parking spaces, helipads, and approach lighting systems to Washington's Methow Valley State S52. It now has a PAPI4 approach for both runways 13 and 31.
Posted Jan 24, 2011 20:11 by George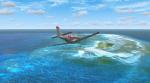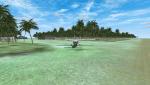 104.51Mb (3430 downloads)
This is a total rework of the old Platte Island Photoreal Package. The package includes new shorelines, a new watermask, basic autogen and night textures. This is the full package, so you don't have to update anything. Just wipe the old version from your disc and add this one to your fsx scenery library. Texture resolution: 60cm/pixel, LOD16. by Diaphenous
Posted Jan 24, 2011 13:04 by Diaphenous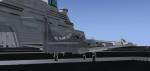 35.52Mb (2813 downloads)
Mobile Air Base by Tim Conrad and adapted for AI carrier use by Mike Barnes. This is a complete package. The last upload had incorrect scenery files. I corrected the problem and changed the read-me to reflect those changes.
Posted Jan 23, 2011 21:15 by Chuck79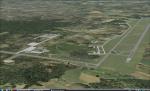 0.39Mb (932 downloads)
Hoedspruit AFB South Africa fixed for FSX with default libraries.Works best with SP2 and or Acceleration installed.
Posted Jan 23, 2011 10:18 by Jacques Botha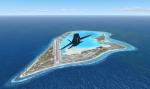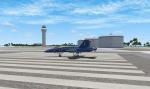 28.00Mb (2601 downloads)
This is the scenery package for Wake Island in the North Pacific. The package contains photoreal ground textures and lots of default autogen. Included is also a construction kit for those who want to rework the complete airfield with ADE (the default FSX airport coordinates are incorrect). Texture resolution 60cm/pixel, LOD16. by Diaphenous
Posted Jan 21, 2011 12:47 by Diaphenous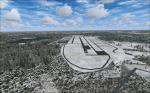 7.28Mb (738 downloads)
Flying Cloud (KFCM), now with an extended runway at 5000 ft is one of the reliever airports in the Minneapolis metro area. It was once one of the busiest airports in the world, number nine actually, in 1968 with 446,198 takeoffs and landings. Flying Cloud now mosly hosts GA. Download includes extended runway. By Gene Harvey
Posted Jan 21, 2011 09:45 by Gene Harvey
0.10Mb (1469 downloads)
31 airports in Iran: VOR approach and parking fixed. Aiprots include - Emam khomeyni- Tehran - Zahedan - Shiraz - Bushehr - Esfahan - Tabriz -Kish - Mashhad - Kermanshah - Kerman - Bandarabbas - Hamedan - Ahvaz-uromiye - Ardabil - Rasht - Yazd - Gorgan - Chabahar - Sari - Qeshm - Khoram Abad - Nowshahr - Yasoj - Sanandaj - Bam - Lar - Sabzevar - Lamerd - Jahrom.
Posted Jan 20, 2011 15:39 by Peyman Javanbakht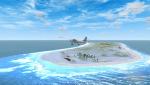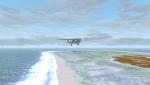 9.52Mb (1272 downloads)
This is the scenery package for Enderbury Island, Kiribati. The package includes photoreal ground textures plus a few basic autogen for a more realistic touch. Actually, there isn't any airport or airstrip on that island. But I put a short landing strip on the beach for soft landings and takeoffs. If you don't like that and insist on more adventure, just delete the airport bgl in the scenery folder. Texture Resolution: 60cm/pixel, LOD16. by Diaphenous
Posted Jan 19, 2011 05:11 by Diaphenous