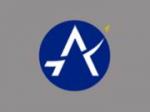 0.11Mb (960 downloads)
FSX KAUS Austin-Bergstrom International Airport. Austin, TX. This scenery is for FSX SP2 only. This updates all gates and parking. All jetways are visible and work. Correct gates for current airlines and Cargo ramps. Added Extras for a full working airport. Made using ADE. No extra files needed. Created by: Rob Touchtone
Posted Nov 14, 2010 04:50 by Rob Touchtone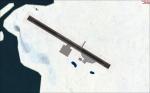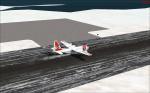 0.59Mb (1090 downloads)
This is a scenery of Antartic air base. This is a update of default FSX scenery modified by Airport Facilitor X with a satellite's images to create a real sizes of runways, taxiways and parking.
Posted Nov 13, 2010 18:01 by Andrew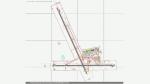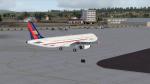 11.01Mb (1463 downloads)
This airport MSSS was developed using ADEX v1.47, and tested using FSXA Acceleration. I took the default FSX MSSS and enhanced almost everything visible within the airport boundary fence. I also added some airport and land vehicles and lots of extras to populate the ground. Since Ilopango is a Military Airport, I added armored vehicles, static fighter jets, static military helicopters and even military personnel (watch them closely because they are also watching around, i.e. they are moving). Also added are static DC3s and a grave-yard B737 along but safely away from Rwy 09/27. I put a parking lot outside main terminal facing main apron including parked cars and I included some buildings, e.g. a fast-food restaurant, small hotel. Make sure you look around the airport while taxing to enjoy all the eye candy on the ground. MSSS-Ilopango Intl Upgrade by Jamagn.
Posted Nov 13, 2010 16:33 by Jamagn
0.11Mb (440 downloads)
This is an update for the RAF Portreath, Cornwall, UK scenery by FSX Scenery Mods. This update includes updated scenery textures, better resolution buildings and some start points in the hangar and runways.
Posted Nov 12, 2010 10:10 by FSX Scenery Mods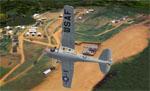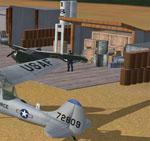 6.68Mb (1402 downloads)
Gia Nghia "Home of the Pterodactyls " scenery for FSX Vietnam War project Gia Nghia was a small airfield used by FAC airplanes during the Vietnam War, mainly Cessna O-1 Bird Dog. Home of the 185th Recon. "Pterodactyls". Photoreal ground texture. Custom objects. NEEDED : FSX Vietnam War project Base pack V0.9 and Airfields Pack 1 : VnW_V09.zip and VnW_AP1.zip By Xavier Carre and Jacques Godfrin - FSX Vietnam War project Web site: http://vietnamwar.project.free.fr
Posted Nov 12, 2010 08:09 by Xavier Carre, Jacques Godfrin - FSX Vietnam War project
53.93Mb (507 downloads)
This photo-realistic scenery has been designed to be compatible with Microsoft Flight Simulator FSX. I have not included any Autogen with this Scenery. It covers an area of land approx 1,100 square kilometres, which is located on the southern coast of the South Island of New Zealand.
Posted Nov 10, 2010 23:55 by Tracey Thatcher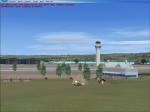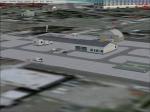 13.09Mb (1539 downloads)
Add on scenery for Ford Island NALF(NPS) and a fictional heliport called Eastern Honolulu Heliport (EHH) Adds tons of eye candy, spawnable helipads, every pad available as a starting point in GO-to. If you have my previous EHH downloaded from hovercontrol, remove before installing. Tons of screens included. Also includes bonus pilot repaints for Default Bell, an Army pilot(101st ABN) and a NYPD police officer for your police variants. Enjoy. Created with ADE. See readme for details.
Posted Nov 10, 2010 22:28 by Steven Dean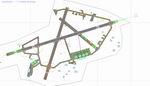 0.14Mb (676 downloads)
Derry Eglinton Airport, N. Ireland for FSX. Includes: GA parking, changes to parking beside the terminal, ILS to Runway 08 and fire training area. Created using ADEX v01.47.07 Created from default scenery. By Padraic O hEithir
Posted Nov 9, 2010 15:12 by Padraic O hEithir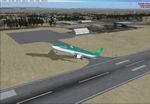 0.22Mb (845 downloads)
Knock Airport, Mayo, Ireland for FSX. Includes: More parking (then the default version), warehouses with cars parked beside them and ILS on Runway 27 upgraded to CAT II. Created using ADEX v01.47.07 Created from default scenery. By Padraic O hEithir
Posted Nov 9, 2010 15:10 by Padraic O hEithir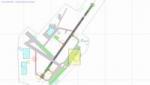 0.11Mb (879 downloads)
Belfast George Best Airport for FSX. Includes: Overspill parking, GA parking added, changes to parking beside the terminal and fire station. Created using ADEX v01.47.07 Created from default scenery. By Padraic O hEithir
Posted Nov 9, 2010 15:06 by Padraic O hEithir