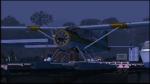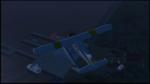 0.02Mb (855 downloads)
Fictional Amazon River Seaplane Scenery - Travel up the Amazon in your favorite float plane or seaplane and visit small ports and native settlements along the way. PART 3 of 5 - SERRASALMUS
Posted Apr 15, 2011 12:01 by Cassidy Byars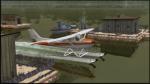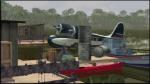 0.04Mb (1085 downloads)
Fictional Amazon River Seaplane Scenery - Travel up the Amazon in your favorite float plane or seaplane and visit small ports and native settlements along the way. PART 2 of 5 - ARUANA RIVER HOUSES
Posted Apr 15, 2011 12:00 by Cassidy Byars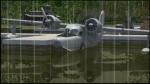 0.03Mb (1101 downloads)
Fictional Amazon River Seaplane Scenery - Travel up the Amazon in your favorite float plane or seaplane and visit small ports and native settlements along the way. PART 1 of 5 - ARAPIMA
Posted Apr 15, 2011 11:56 by Cassidy Byars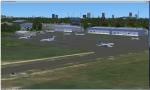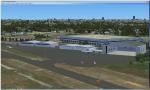 52.98Mb (1669 downloads)
FSX Scenery--Teterboro Airport (KTEB), NJ. Teterboro Airport is located across the Hudson River in New Jersey, just 12 miles from midtown Manhattan. Teterboro Airport is considered a general aviation reliever airport. As a reliever airport, it does not offer scheduled airline service, nor does it permit operations of any aircraft in excess of 100,000 pounds on any airport surface. Teterboro Airport has five Fixed Base Operators (FBOs), Atlantic Aviation, Jet Aviation, First Aviation, Meridian, and Signature Aviation. Teterboro - KTEB version 2 includes the latest google earth photo texture that depics the completed construction work of the taxiways and aprons. Photo texture includes summer, fall, winter, and spring variance textures. Night textures also included, along with snow textures in the winter months. Vegetation autogen has been re-worked. All taxiways, taxisigns are present and depicted to real-life. Custom taxilights and runway ground markings included, the ground detail is exact. All stock FSX hangars have been replaced with custom hangars. Animated people and birds are found on the airfield. Numerous SAMM generated static business jets and some light general aviation aircraft are present. Previous version had 1583 downloads. Enjoy!
Posted Apr 14, 2011 03:14 by Eric McCloud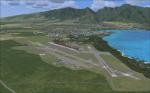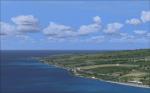 17.27Mb (4468 downloads)
FSX Scenery And Landclass For Maui, Hawaii (HI). This is a detailed landclass and scenery redesign of the entire Island of Maui. The changes that have been created will make for excellent VFR flying. Hundreds of objects have been added that reflect the real layout and scenery for this location. Maui's three airports have also been extensively modified to look like the real existing airports. By Charles Reid.
Posted Apr 10, 2011 03:47 by Charles Reid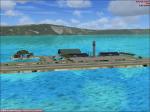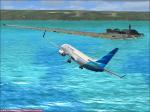 0.01Mb (1292 downloads)
Lake Toba, Indonesia, is a lake and supervolcano. The lake is 100 kilometres long and 30 kilometres wide. This fictional airport does not exist in real life but allows you to land in this popular area.
Posted Apr 10, 2011 02:56 by Ikhsan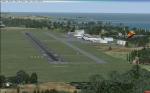 0.49Mb (2654 downloads)
FSX Virgin Islands Scenery. This adds a total of 9 airports with lots of extras.Princes Juliana now has a much needed ILS approach for runway 09.Also has NAV. aids and eye candy for the surrounding airports. Does not impact frame rates. Created by J.D. Starseed
Posted Apr 9, 2011 15:28 by J.D. Starseed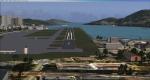 0.38Mb (8574 downloads)
Kai Tak Airport reopened, Hong Kong. VHHX was closed several years ago to give way to the new Hong Kong airport. Kai Tak has one of the world's most famous approaches for airliners. Runway 13 has a 75 degree turn on final that is not for amateurs. This file adds navigational aids ILS and LOC for the airport as well as some eye candy. Does not impact frame rates. By J. D. Starseed.
Posted Apr 7, 2011 18:20 by uploader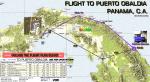 3.73Mb (764 downloads)
Puerto de Obaldia, Panama...the Boondocks!
FSX is missing many airports in Panama and this is one of them. Puerto de Obaldia is the first Port in the border with Colombia by which those crossing the border to Panama must pass. It is only one hour away from it by outboard motor boat. The town is very small, lonely, in a very dangerous area, with very few people and some dogs running around the town square...it is really 'out there in the boondocks!!' But it has three flights a week from the capital city of Panama. The airfield is a dirt strip of around 1875 ft long or so.....Welcome...Complete Printed Route Map enclosed so you can set up your flight plan. Weather to this jungle town is usually done with low clouds and slight rain in the dry months...in the wet season, thunderstorms dance all over the sky during the day and night. Have a nice flight.
Posted Apr 7, 2011 12:05 by Gera Godoy Canova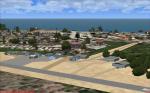 1.11Mb (415 downloads)
Jeffrey's Bay airport in the Eastern Cape , South Africa made from custom models and textures.Nice for short hops to Port Elizabeth.
Posted Apr 4, 2011 05:45 by Jacques Botha