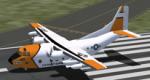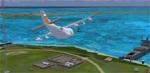 71.26Mb (2030 downloads)
1966 - USAF ask US Coast Guard for help during flight navigation. A USCG team was sent to South-East Asia to install four Loran C stations at Sattahip and Lampang (Thaîland), Con Son, and later Tan My (Vietnam). They were helped by a USCG C-123. 1975 - The day before Saigon fell the Loran Station on Con Son Island was evacuated. The final radio messages were: To: Con Son From COMSEASEC. Destroy equipment. Evacuate aboard Air America chopper. When safely evacuated, advise COMSEASEC your location and names of personnel. Also equipment salvaged, if any." "This is Con Son. Roger. We will be going off air in five minutes and will destroy equipment. Will try to keep comms until the end." (from Chuck Zanti, Con Son Loran-C history, pdf document) Content : USCG Loran C stations during Vietnam war. Con Son, Sattahip, Lampang airfields. C-123 USCG AI and trafic files C-123 USCG texture for V Zhyhulskiy C-123 French and english Documentations require : FSX Vietnam War project base pack and Vladimir Zhyhulskiy C-123 By Jacques Godfrin, Xavier Carre - FSX Vietnam War project http://vietnamwar.project.free.fr/
Posted Sep 3, 2010 13:45 by Jacques Godfrin, Xavier Carre
0.01Mb (676 downloads)
This is my 1st AFCAD file updating the original stock file of EGNT Newcastle UK. Basically putting the correct gates and their numbers in place. Just place the bgl file into your Microsoft Flight Simulator XAddon Sceneryscenery directory.
Posted Sep 3, 2010 09:00 by Paul Humphries

0.37Mb (2155 downloads)
FSX Orio al Serio (LIME), Bergamo, Italy. Refurbished to match the real world. All gates are present correct taxiway and lots of object. For FSX default scenery only. By Victor Nauta.
Posted Sep 3, 2010 06:18 by Victor Nauta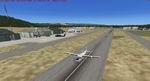 1.57Mb (695 downloads)
FSX Kalispell City Airport (S27) additions, Montana (MT). Includes two military style hangars, one new style hangar and a warehouse along with upgrades to the default airport adding taxiways and parking areas, many vehicles (ground vehicles and aircraft) and two start / landable helipads.
Posted Sep 3, 2010 06:17 by Nathan Blue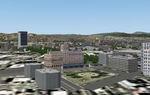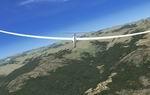 73.87Mb (2011 downloads)
VFR Catalonia, Spain, Soaring Scenery. rnrnrnrnrnAdaptation of my previous scenario of Catalonia published in 2008 for fs2004 rntoday for FsX. This scenario contains the entirety of the territory of rnCatalonia, but I have put special emphasis in the region of the mountain range rnof the Pyrenees where it existrnthe aerodromes LECE and LFNQ that are starting point to carry out flights inrnglider. Microsoft has very well gotten the behavior of the glider GD808SrnTo my almost real approach. To see readme for but you detail. Author Toni Agramont
Posted Sep 2, 2010 05:57 by toni agramont
0.00Mb (493 downloads)
Branson Airport KBBG for FSX--ILS Fix/Added Approaches Modified AFCAD for Branson_airport_project.zip that includes all 3 of the published approaches, terminal waypoints, and missed approach code, and corrects the magnetic deviation of the ILS. Thank you to Bruce Nicholson for providing the updated code. Simply overwrite the old AFCAD with 3_KBBG_Branson_Airport_FSX_AFCAD_ADEX.BGL. Carlyle Sharpe
Posted Sep 2, 2010 05:27 by Carlyle Sharpe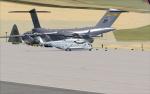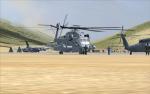 2.61Mb (2044 downloads)
This is one of the most dangerous airports in the world. Turned into the next Tiger Team Southern CMD Base, in the mountains of Pakistan. www.tigerteamsocmd.com Created By Andy Rose
Posted Sep 1, 2010 22:53 by Andy Rose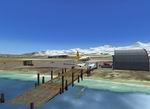 1.09Mb (935 downloads)
Salmon Point (AKSP) Chenega, Alaska (Fictitous) Salmon Point is a fictitous place located approx 70 nm from Seward, Alaska. (60 degs) and 65 nm from Valdez (.187 degs). It was designed with Instant Scenery and default FSX objects and no addons such as Ultimate Alaska X so if you have such addons objects may appear where they were not intended to be.
Posted Sep 1, 2010 03:56 by Uploader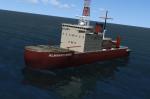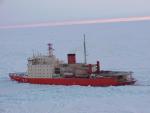 0.50Mb (1348 downloads)
Argentinian Navy Ship A.R.A. Almirante Irizar Landable, positioned over the Antartic Area. By http://www.flightsimulatorarg.com.ar/
Posted Aug 31, 2010 07:53 by Adrian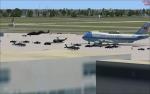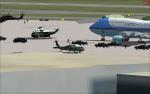 0.96Mb (5114 downloads)
Here is AirForce One Secret Service at J F Kennedy Airport, New York. Complete with motorcade. Design by Andy Rose www.TigerTeamsocmd.com
Posted Aug 29, 2010 21:00 by Andy Rose