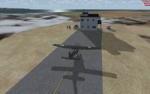 0.98Mb (549 downloads)
Aran Island Airports and Connemara Regional with Flightplans FSX FSX compatible only Includes: Flightplans for the three Aer Arann Islands BN2s, Changes to Parking in all four airports, Tower Frequency For All Four Airports, Objects Including Tractors, Hangers and Small Terminals. Created using ADEX v01.47.07 Created from default scenery.
Posted Dec 1, 2010 05:32 by Padraic O hEithir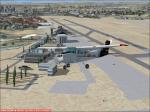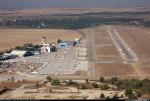 0.01Mb (1966 downloads)
This Scenery recreates as closely as possible the Cuatro Vientos airport LECU from Madrid in FSX. This scenery is made with ADE, Airport desing editor, based on navigational charts from AENA and images of Google Earth.
Posted Nov 30, 2010 10:29 by
62.12Mb (1632 downloads)
Photoreal scenery for TTPP Trinidad & Tobago. FSX only.
Posted Nov 29, 2010 21:52 by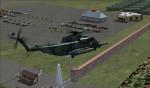 3.58Mb (436 downloads)
A Fictional But Very fun Canadian Airbase. Look out for further updates!
Posted Nov 29, 2010 18:18 by HOTZONER
0.11Mb (246 downloads)
This is our RAF Portreath, Cornwall, UK scenery, modified to include snow and ice runways. This was a request from a customer; it was made to their own specifications and was well-received, so we have taken the opportunity to deliver it to the wider FSX community. Please visit our Facebook page at http://www.facebook.com/pages/FSX-Scenery-Mods/159968964037304. Thanks for your support!
Posted Nov 29, 2010 10:21 by FSX Scenery Mods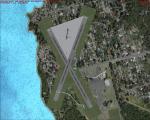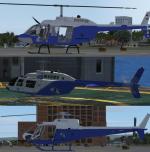 26.24Mb (2183 downloads)
This is a freeware scenery package for the island of Oahu, Hawaii. It is a fictional representation and covers every single airport on the island. It also adds various sites and camps throughout the island. Each outpost has a spawnable location and every airport has at least one spawnable helipad. Also included are repaints of "Trey Research"(from the FSX mission) for the default 206b, Devins' 206l, and nemeths' MD500,AS350,and EC120. See readme for details and pics or visit www.fsx-oahuproject.webs.com. By Steve Dean
Posted Nov 28, 2010 22:47 by Steven Dean
6.01Mb (269 downloads)
Fictional bush flying area. Winter wonderland on Parmacheenee Lake, Maine. Hunting and fishing lodge. Dock space also available for your seaplane. 30 miles north of Berlin NH
Posted Nov 26, 2010 21:29 by Ken Dery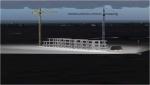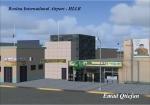 12.24Mb (1380 downloads)
Benina International 2010 V.1 Scener. located in the town of Benina, 19 km east of Benghazi, from which it takes its name. The airport is operated by the Civil Aviation and Meteorology Bureau of Libya and is the second largest in the country after Tripoli International Airport. Benina International is also the secondary hub of both Buraq Air and flag carrier, Libyan Airlines. During World War II, the airport was used by the United States Army Air Force Ninth Air Force during the Eastern Desert Campaign. Known as Soluch Airfield, it was used by the 376th Bombardment Group, which flew B-24 Liberator heavy bombers from the airfield between 22 February & 6 April 1943. Once the combat units moved west, it was used as a logistics hub by Air Transport Command. It functioned as a stopover en-route to Payne Field near Cairo or to Mellaha Field near Tripoli on the North African Cairo-Dakar transport route for cargo, transiting aircraft and personnel.
Posted Nov 26, 2010 14:07 by Emad Qtiefan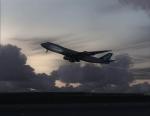 1.32Mb (12567 downloads)
FSX HDE Sky Textures v2.0 converted for FSX. These files act as HDE sky texture replacements for importing into FSX. The original release of HDE & HDE v2.0 created a high-quality freeware environment improvement for FS9. Many of the high-definition textures offered for FS9 were also easily portable over to FSX, except for the sky textures. From multiple experiences, the sky textures when placed into FSX would not allow the sim to start and would end up crashing session altogether. The problem was that FSX's default sky textures came with a color bit depth of 32, and FSX would read ONLY that bit depth. HDE and HDE v2.0 came in 24 color bit depth, so FSX could not read the textures and therefore could not create a suitable simming environment using them. This package contains all 140 sky textures in 32-bit color depth form, for usage in FSX. Original by Pablo Diaz. Retooled for FSX by Danny Glover
Posted Nov 26, 2010 02:18 by David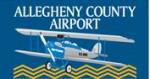 0.14Mb (436 downloads)
FSX KAGC Allegheny County Airport. West Mifflin, PA. This scenery is for FSX SP2 only. Complete new scenery with all new buildings from FSX SP2. All runway data and ILS correct from AIRNAV resource. Added Extras for a full working airport. Made using ADE. No extra files needed. Created by: Rob Touchtone
Posted Nov 25, 2010 06:14 by Rob Touchtone