0.01Mb (1228 downloads)
This is an add-on pack for FSX which will add RAF Fairford Royal International Air Tattoo scenery, UK, to your default FSX. This will add static aircraft and crowds to your RAF Fairford scenery. C130 and C17 models and textures used courtesy of Guy Diotte
Posted Feb 9, 2011 12:11 by FSX Mods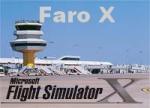 0.01Mb (7953 downloads)
This is the Faro Airport, Portugal, edit. Now with full working gates, buses, ai-aircraft, and more. See it on fsx-designs.xfl.nl or download it in the rar is the install.txt and readme. have fun with it Wouter H
Posted Feb 6, 2011 05:23 by Wouter H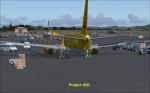 0.68Mb (2842 downloads)
Another default FSX airport brought to life for your enjoyment by "Project JBG". This is an update of the default FSX airport LEGR of Granada, Spain. All taxiways and tarmac have been redone to true airport configuration including buildings, fire station, car parks, people, vehicles, extra aircrafts, various objects and vegetation. This compilation was made using ADE 9x version 1.47 with FSX (not tested with any other version of FS)
Posted Feb 5, 2011 07:22 by Joe Garcia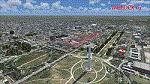 86.70Mb (6842 downloads)
After more than 2000 downloads, I am pleased to announce a much anticipated UPDATE to WashDCX Beta. WashDCX 1.0 contains even more D.C. models and buildings, all of which have both Transparent and Night textures added. I have also expanded the Satellite Photo scenery around the National Mall area; added support for scenery complexity; added trees and more traffic; and corrected the destination bug within the installer program. You will also find many tourist among the more popular tourist destinations in Washington D.C. I hope that this addon will greatly enhance your flying experience around the D.C. Metro area. Be sure to check out both the Screen Shots and Video area for a look at what is included in WashDCX 1.0. I encourage your comments either by email or on the forum for all others to see. Have fun and Happy Flying !! www.myflightsimblog.com
Posted Feb 4, 2011 18:26 by Larry Robbins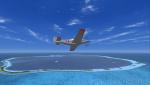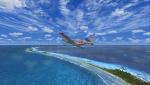 99.05Mb (1794 downloads)
This is the photoreal scenery package for Ebon Atoll, Marshall Islands. Ebon Atoll is the southernmost landmass of the Marshall Islands. It has a rather short and narrow landing strip on a tiny land bridge which might be a bit difficult to approach in the beginning. But it's fun landing there, because it feels like landing on water. Another fun thing to do is racing around the atoll. Since Ebon Atoll is rather big in size (100 sqkm), it takes a while to go around. If you take the default P-51D for the grand circle tour and fly pedal to the metal (450 knots), it will still take you more than three minutes to go full circle! by Diaphenous
Posted Feb 3, 2011 10:23 by Diaphenous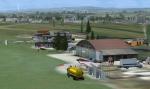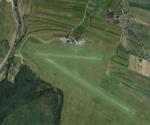 62.55Mb (2371 downloads)
Detailed scenery of the aerodrome in Nowy Targ, located N of beautiful Tatra Mountains close to the border between Poland and Slovakia. Contains phototexture with seasonal variations, custom landmarks including TV tower on Gubalowka mountain, Giewont cross and more. Authors: Marek M. Misiewicz, Bartlomiej Chyc, Lukasz Kubacki, Dawid Andraszewski.
Posted Jan 29, 2011 19:00 by Lukasz Kubacki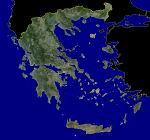 22.18Mb (1778 downloads)
FSX Photo Scenery Greece GR2-6 This package includes two islands of Greece, Agios Georgios and Anafi. GR1 base scenery (GR1.zip) required. By PhotoScenery@yahoo.com
Posted Jan 28, 2011 12:31 by PhotoScenery@yahoo.com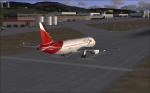 0.24Mb (4059 downloads)
This it an update of the default FSX airport of Toncontin, Tegucigalpa, Honduras. One of the most dangerous approach airport in the world. 2 jetways were added and other buildings as current true airport configuration. Themes with people and vehicles, fire station, etc were added to give some life to an otherwise "boring" FSX default airport.
Posted Jan 26, 2011 02:50 by Joe garcia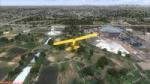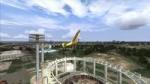 37.06Mb (1344 downloads)
FSX Flushing Meadows. Flushing Meadows Park or Flushing Meadows, is located in the New York City borough of Queens, between the Van Wyck Expressway and Grand Central Parkway and stretching from Flushing Bay, at the southern edge of LaGuardia Airport, to Union Turnpike. I decided to create this add-on for Flushing Meadows Park for all those flying into/out of KLGA. The default scenery is somewhat buggy with flashing objects and misplaced objects and I decided to try my hand at some scenery development. This is my first scenery developed for flight simulator and am quite please with the results. The models for the Unisphere and the 1964-45 World's Fair Pavillion and Towers are new models created using Google Sketchup. The Tennis Center stadiums,Citi Field, Yankee Stadium, and the Queens Museum of Art are the excellent Google Earth models. Photo Satellite Scenery is LOD 17 (1 m) with hand placed autgen. I also added in the new Yankee Stadium located in the Bronx outside of FLushing Meadows Queens. Currently no night or seasonal textures.
Posted Jan 25, 2011 13:04 by uploader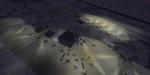 0.27Mb (561 downloads)
FSX KSOW Show Low Scenery, AZ. Simple addon cars, people, aircraft. jimmy R Martin
Posted Jan 25, 2011 12:57 by Jimmy Martin