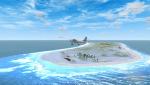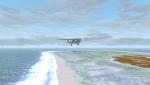 9.52Mb (1352 downloads)
This is the scenery package for Enderbury Island, Kiribati. The package includes photoreal ground textures plus a few basic autogen for a more realistic touch. Actually, there isn't any airport or airstrip on that island. But I put a short landing strip on the beach for soft landings and takeoffs. If you don't like that and insist on more adventure, just delete the airport bgl in the scenery folder. Texture Resolution: 60cm/pixel, LOD16. by Diaphenous
Posted Jan 19, 2011 05:11 by Diaphenous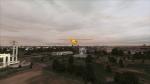 36.68Mb (824 downloads)
This scenery replaces the default Flushing Meadows Park next to KLGA and includes some newly developed models as well as GE models of the worlds fair pavilion, unisphere, the National Tennis Center, and new NY Ball parks CitiField and Yankee Stadium
Posted Jan 18, 2011 17:51 by Wally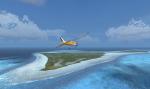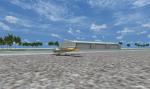 58.48Mb (1336 downloads)
This is the scenery package for Kuria Islands, Kiribati. The package includes photoreal ground textures plus some basic frame rate friendly autogen for a more realistic touch. Texture Resolution: 60cm/pixel, LOD16. by Diaphenous
Posted Jan 18, 2011 00:07 by Diaphenous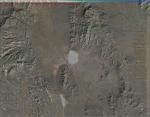 288.70Mb (5487 downloads)
Approximately 60 square miles with Area 51 in the middle. Imagery blended with land class, and edges blended to the surrounding land class.
Posted Jan 17, 2011 10:56 by T.Marson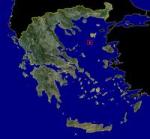 67.22Mb (2429 downloads)
FSX Photo Scenery Greece GR1 GR1 is the base scenery and the first of many other photo scenery files from Greece that will follow in regular bases. This package includes mesh terrain of Greece and a small island in Aegean sea, Agios Efstratios.
Posted Jan 17, 2011 07:48 by PhotoScenery@yahoo.com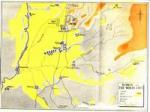 44.52Mb (772 downloads)
FSX scenery Allied WWII airfields China Burma and India. Further information see comprehensive documents enclosed. Includes maps and diagrams. By Alex D. Nicolson.
Posted Jan 17, 2011 07:45 by Alex D. Nicolson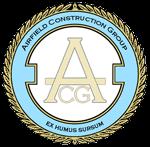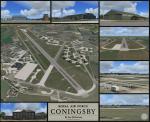 73.27Mb (4298 downloads)
This stunning scenery depicts RAF Coningsby, Lincolnshire, England as it was 12th June 2010. Almost all buildings within the airfield boundary have been modelled, beautifully textured with photo real textures and expertly optimised to allow fast Frames Per Second even on older PC's. Please give your feedback at www.airfieldconstructiongroup.org we would appreciate it. NOTE: AI NOT INCLUDED
Posted Jan 15, 2011 18:37 by Ian McCartney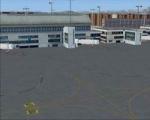 0.87Mb (8976 downloads)
FSX EDDF Frankfurt International Airport, Germany. ILS updated, Gates have gate numbers and parking has ground painted taxiway signs for better orientation. By Stefan Liebe.
Posted Jan 15, 2011 10:08 by Stefan Liebe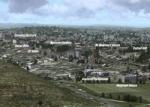 23.72Mb (3435 downloads)
Edinburgh X scenery add-on for Microsoft Flight Simulator X. This scenery enhancement will add new buildings to the City of Edinburgh, Scotland. All objects, which had been designed by the respective authors, were taken from the Google 3D Warehouse. The objects were then adapted to the needs of Microsoft Flight Simulator and were added to the default scenery. All modifications were done with the excellent freeware utility Model Converter X by Arno Gerretsen.
Posted Jan 15, 2011 09:13 by M. Reiffer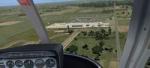 0.88Mb (416 downloads)
FSX KRZL Jasper Co, Indiana Using default FSX objects to bring this airport alive for FSX. Includes county yard next to airport. Jimmy R Martin
Posted Jan 15, 2011 09:11 by Jimmy R Martin