0.01Mb (311 downloads)
This is an update for FSX Scenery Mods' RAF Portreath (UK) scenery, which fixes a runway bug and some buildings not showing properly. Sorry for the inconvenience, and thanks for your continued support, the FSX Scenery Mods team.
Posted Dec 4, 2010 11:16 by FSX Scenery Mods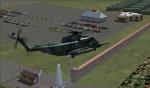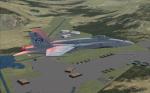 19.31Mb (562 downloads)
Second Phase in this fictional Canadian Airbase. ICAO is CAN1 ILS Rwy 29 Freq 110.75
Posted Dec 4, 2010 09:32 by HOTZONER

0.06Mb (1436 downloads)
FSX KORF. Norfolk International. Norfolk, VA. This scenery is for FSX SP2 only or FSX Acceleration. This updates all gates and parking. All jetways are visible and work. New GA buildings and Cargo Buildings. Correct gates for current airlines and Cargo ramps from KORF website. Added Extras for a full working airport. Made using ADE. No extra files needed. Created by: Rob Touchtone
Posted Dec 1, 2010 05:47 by Rob Touchtone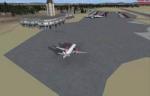 0.18Mb (668 downloads)
Kerry/Farrenfore Airport. FSX compatible only. Includes: Updated Parking, Car park and Flying club. Created using ADEX v01.47.07 Created from default scenery.
Posted Dec 1, 2010 05:37 by Padraic O hEithir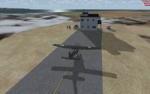 0.98Mb (542 downloads)
Aran Island Airports and Connemara Regional with Flightplans FSX FSX compatible only Includes: Flightplans for the three Aer Arann Islands BN2s, Changes to Parking in all four airports, Tower Frequency For All Four Airports, Objects Including Tractors, Hangers and Small Terminals. Created using ADEX v01.47.07 Created from default scenery.
Posted Dec 1, 2010 05:32 by Padraic O hEithir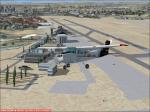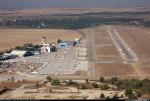 0.01Mb (1936 downloads)
This Scenery recreates as closely as possible the Cuatro Vientos airport LECU from Madrid in FSX. This scenery is made with ADE, Airport desing editor, based on navigational charts from AENA and images of Google Earth.
Posted Nov 30, 2010 10:29 by
62.12Mb (1586 downloads)
Photoreal scenery for TTPP Trinidad & Tobago. FSX only.
Posted Nov 29, 2010 21:52 by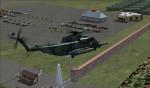 3.58Mb (434 downloads)
A Fictional But Very fun Canadian Airbase. Look out for further updates!
Posted Nov 29, 2010 18:18 by HOTZONER
0.11Mb (243 downloads)
This is our RAF Portreath, Cornwall, UK scenery, modified to include snow and ice runways. This was a request from a customer; it was made to their own specifications and was well-received, so we have taken the opportunity to deliver it to the wider FSX community. Please visit our Facebook page at http://www.facebook.com/pages/FSX-Scenery-Mods/159968964037304. Thanks for your support!
Posted Nov 29, 2010 10:21 by FSX Scenery Mods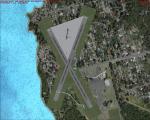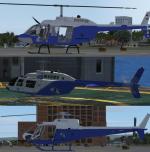 26.24Mb (2150 downloads)
This is a freeware scenery package for the island of Oahu, Hawaii. It is a fictional representation and covers every single airport on the island. It also adds various sites and camps throughout the island. Each outpost has a spawnable location and every airport has at least one spawnable helipad. Also included are repaints of "Trey Research"(from the FSX mission) for the default 206b, Devins' 206l, and nemeths' MD500,AS350,and EC120. See readme for details and pics or visit www.fsx-oahuproject.webs.com. By Steve Dean
Posted Nov 28, 2010 22:47 by Steven Dean