5.29Mb (723 downloads)
This is a try to put Basel-Mulhouse-Freiburg (LFSB) into FSX. It's not finished and a long way to go.
Posted Apr 16, 2010 10:40 by Othmar Egli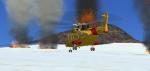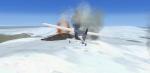 0.97Mb (3484 downloads)
Created for multiplayer and single free flight. See the volcano errupt and added new smoke effects and huge fire balls there is an aircraft crash rescue scene on the side of the mountain. Can you find them?
Posted Apr 15, 2010 19:24 by Jim Abbey
11.93Mb (4923 downloads)
Brussels Airport (IATA: BRU, ICAO: EBBR) (also called Brussel Nationaal/Bruxelles-National (Brussels National)) is an international airport located in Zaventem, 6 NM (11 km; 6.9 mi) northeast[1] of Brussels, Belgium. Also includes and additional 'old Brussels' scenery.
Posted Apr 13, 2010 16:59 by uploader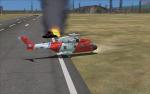 0.01Mb (764 downloads)
Accident Scenery for Search And Rescue sessions in Fsx. Lite version for medium or older PC's.
Posted Apr 11, 2010 09:03 by HOTZONER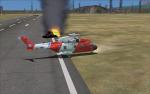 0.01Mb (2377 downloads)
Accident Scenery for Search And Rescue sessions in Fsx. Full version for high end PC's.
Posted Apr 11, 2010 09:01 by HOTZONER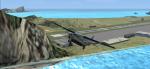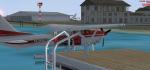 0.36Mb (1150 downloads)
PJWA airport in the South Pacific In The Palau Island chain.Added A whole New Airport from Scratch and PJWA does Not exist by default. In the island across from PJWA there is boat docks and Seaplane areas & a hotel resort area!! Created with FSX/SDK and Airport Design Editor by Scruffy Duck
Posted Apr 10, 2010 13:29 by Jim Abbey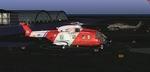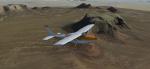 0.19Mb (999 downloads)
EGCK Caernarfon in Wales, UK. Created Using FSXSDK added a boat crash scene off the coast plus helo pads and hangers.
Posted Apr 8, 2010 09:13 by Jim Abbey

1.94Mb (1005 downloads)
Robert L. Bradshaw International Airport, TKPK. TKPK is an international airport located just northeast of Basseterre, on the island of Saint Kitts, serving the nation of Saint Kitts and Nevis. TKPK represents a modification to the stock FSX TKPK. By Kambiz Agazi.
Posted Apr 8, 2010 03:35 by Uploader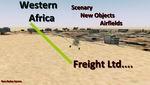 2.30Mb (705 downloads)
WestCargo was a 1965 Freight Company flying along the West Africa Coast. From Morocco it went slowly down to South Africa. Here you will find scenery, new airfields, objects and many flights. The company flew DC4s,6 and 7s as well as some Russian IL-18s. For Short flights the DHC-2 and AN-02 were used to carry freight to small remote airfields in various African Countries. Flying the Desert is not as easy as you might think so pilots were given special training for these flights. The company also flew a very old DC-3 and a C-46 both called " Shaking shakers 1 and 2". Be prepared for sand storms in these skies.
Posted Apr 6, 2010 11:35 by Gera Godoy Canova
0.01Mb (737 downloads)
EHRD Rotterdam, Holland Update+PATCH. Only taxiway/parking and building update(VLM, feul depot, the Liveliner, the Jet center(+the hangar) and the Rotterdam flying clubs,) no custom buildings used Unzip/rar to the FSX map. Please report any problems to author for correction
Posted Apr 5, 2010 10:14 by Hugo van Pelt-DMM