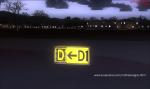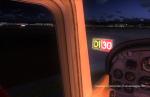 3.32Mb (2348 downloads)
Weathered Airport Signage fsx/fs9. Adds wear and tear to airport signs, taxiway lines, hold short lines etc. I hope this airport signs and taxiway center line markings will add an extra realism to your flight simming.
Posted Mar 9, 2011 18:12 by Soul Prana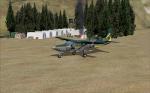 0.54Mb (1530 downloads)
Wild Alaska - 47 Creek Mine scenery As seen in episode 2 of "Flying Wild Alaska". Created with custom models and objects.
Posted Mar 9, 2011 15:49 by Jacques Botha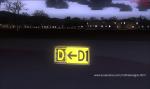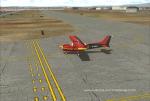 3.32Mb (2303 downloads)
Weathered look for the airport/taxiway signs, taxiway lines etc. The wear and tear is always missing in Flight simulator and this texture will add more realism to it. The airport signs bmp file is also compatible with FS2004.
Posted Mar 5, 2011 12:56 by soulpranadotcom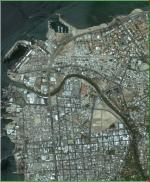 38.16Mb (1612 downloads)
My first try. Hope you enjoy it. Software used: SBuilderX313 + FSX SDK + VFR venezuela (FSX VFR Venezuela by Jacob Parra is licensed under a Creative Commons Attribution-Noncommercial-Share Alike 3.0 Unported License. Based on a work at www.gpsyv.net.) + FSX - Project Mesh South America (Sectors used: FSX_MeSA_C01, FSX_MeSA_C02, FSX_MeSA_D01, FSX_MeSA_D02 + Photoshop+ Patience.
Posted Mar 4, 2011 23:10 by Frank Achique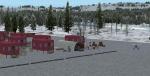 0.58Mb (1719 downloads)
Kavik airstrip is part of the "Dew Line" set up as a defensive radar line in Alaska to counter the threat of a U.S.S.R attack. Made famous by the TV series "Flying Wild Alaska" and with a population of one! Completely custom built airport and objects and even comes with an outhouse.
Posted Mar 4, 2011 08:47 by Jacques Botha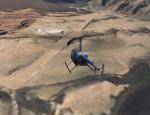 0.13Mb (497 downloads)
This is an actual back country dirt strip near Goblin Valley Utah. The airport ID is HSA. It was created from scratch by Andy Haws using Airport Design Editor 9x. The approach from the south through the canyon is a nice challenge.
Posted Mar 3, 2011 17:57 by Andy Haws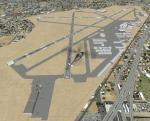 0.17Mb (1009 downloads)
KOGD - Ogden-Hinckley Airport in Ogden Utah has had some changes to runways, taxiways and some new facilities. I have updated the default airport to reflect these. Major changes include reduced runway length of runway 7-25, extended taxiway A to parallel runway 3-21, addition of Kemp Jet Center and modification to Instrument Approaches. Also added some parking and helipads. All editing was done by Andy Haws with the use of Airport Design Editor 9x.
Posted Mar 3, 2011 16:13 by Andy Haws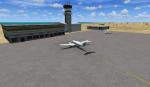 0.49Mb (499 downloads)
This package contains 6 airports in Persian Gulf. Fixes parking, etc. Airports include: Abumusa, Bandar, Lengeh, Khark, Lavan, - Sirr + Jask
Posted Mar 2, 2011 11:24 by peyman javanbakht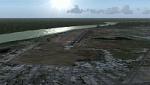 22.63Mb (1154 downloads)
Is a Venezuelan air terminal located in San Fernando, Apure State. With photo-terrain scenery from satellite imagery in Google Earth. Compatible with FSX only. This scenery includes terminal building, control tower, fire station, heliports, with realistic textures. Also includes a friendly Auto-Install
Posted Mar 2, 2011 06:10 by David Maldonado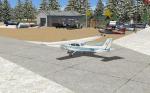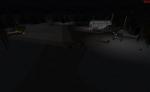 0.11Mb (880 downloads)
Version 2 Changes: Tiny position changes of objects Add night finding light and other objects Allow scenery to be shown in VERY_SPARSE Setting Huge improvement on frame rate for slower computers Improvements of runway trees, replace tall trees too shorter for a natural approach Installation:(Standalone Update) Remove RM_3AK3_Auto.bgl replace it with RM_3AK3_Auto_V2.bgl
Posted Feb 28, 2011 18:39 by Molly Mae