0.00Mb (306 downloads)
KSPA Spartanburg Downtown Memorial, airport,Spartanburg, South Carolina.
Posted Jul 22, 2011 18:37 by Easton Finger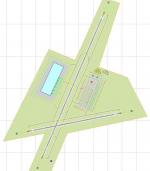 0.01Mb (396 downloads)
PEIR is a fictional airport near Nome Alaska. This is only the first version, but it has the functions of any international airport, including: -A fully functional ATC with specific Approach, Departure, Ground, and ATIS frequencies. -Both runways have ILS. -The longest runway 19R/01L (15000ft) has a GPS approach. -Two fuel parking spaces -Two working fuel trucks for all the GA parking spaces and all the gates east of runway 19R/01L -PAPI glide slope indicators for all runways. -Working jetways for all gates east of runway 19r/01L
Posted Jul 18, 2011 16:17 by George Smith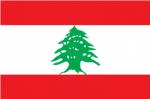 25.79Mb (1916 downloads)
Lebanon Terrain X v1.0 improves the different aspects of Lebanon terrain. The default Lebanon, that looks like a no man's land or an African desert, is now simulated in a much more convincing aspect... The scenery package is for VFR flying and the base for every future VFR or IFR scenery we will release (i.e: OLBAX, Beirut VFR etc...) By Libor Simulations
Posted Jul 17, 2011 09:21 by Herez
0.03Mb (405 downloads)
This is the old Durban Airport in South Africa. I have designed it to look something like the real thing. I hope you enjoy it! + my other sceneries.
Posted Jul 17, 2011 06:47 by Michael Adkin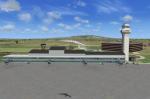 1.37Mb (1931 downloads)
FSX Scenery Senai International Airport ADE (WMKJ) Some upgrade from default WMKJ airport including terminal with jetways, cargo terminal, hotels, hospital, parking lots and waterfall also ILS approch Using Airport Design Editor 9x reference airport design from google earth (Senai International Airport Johor Bahru) by Mohd Shukri
Posted Jul 17, 2011 06:43 by Mohd Shukri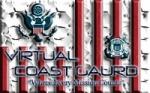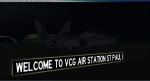 0.01Mb (468 downloads)
New Plymouth, New Zealand, has been selected for the Virtual Coast Guards pacific division, the runway has been made longer and a base has been set-up
Posted Jul 13, 2011 01:19 by Virtual Coast Guard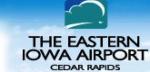 6.50Mb (1018 downloads)
Eastern Iowa Airport update for FSX. Installed Jetways, vehicles and lights. Corrected the gate assignments for Delta, Alligiant, United. Cargo ramps for FedEx and UPS. Thanks to Rob Touchtone and the RWY12 Program.
Posted Jul 12, 2011 15:19 by zach gloss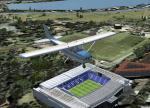 4.02Mb (1188 downloads)
White Hart Lane is the home of Tottenham Hotspurs FC, a UK soccer club based in London. The stadium has night textures. You will see it in North East London. It's a bonus from my payware "English stadiums for FSX" (by Reydarts).
Posted Jul 11, 2011 13:41 by Reydid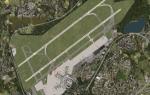 9.87Mb (7925 downloads)
FSX native scenery of duesseldorf international airport, needs FSX servicePack 1 or 2 to run! Complete rework of the default FSX airport with all new Custom buildings, textures and new animated jetways. To be released as Open Source under Creative Commons License. Developers source files available separately (search Duesseldorf) By Thomas Ruth.
Posted Jul 8, 2011 16:32 by Thomas Ruth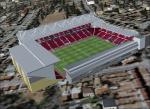 2.00Mb (936 downloads)
Home of West Ham United FC. You will find it in East London near London city airport. It have night texture. It's a bonus included in my payware addon "English stadiums for FSX". By Reydarts
Posted Jul 8, 2011 12:02 by Reydid