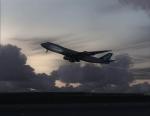 1.32Mb (12321 downloads)
FSX HDE Sky Textures v2.0 converted for FSX. These files act as HDE sky texture replacements for importing into FSX. The original release of HDE & HDE v2.0 created a high-quality freeware environment improvement for FS9. Many of the high-definition textures offered for FS9 were also easily portable over to FSX, except for the sky textures. From multiple experiences, the sky textures when placed into FSX would not allow the sim to start and would end up crashing session altogether. The problem was that FSX's default sky textures came with a color bit depth of 32, and FSX would read ONLY that bit depth. HDE and HDE v2.0 came in 24 color bit depth, so FSX could not read the textures and therefore could not create a suitable simming environment using them. This package contains all 140 sky textures in 32-bit color depth form, for usage in FSX. Original by Pablo Diaz. Retooled for FSX by Danny Glover
Posted Nov 26, 2010 02:18 by David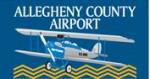 0.14Mb (423 downloads)
FSX KAGC Allegheny County Airport. West Mifflin, PA. This scenery is for FSX SP2 only. Complete new scenery with all new buildings from FSX SP2. All runway data and ILS correct from AIRNAV resource. Added Extras for a full working airport. Made using ADE. No extra files needed. Created by: Rob Touchtone
Posted Nov 25, 2010 06:14 by Rob Touchtone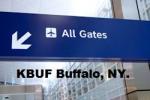 0.19Mb (1870 downloads)
FSX KBUF, Buffalo Niagra International. Buffalo, NY. This scenery is for FSX SP2 only. This updates all gates and parking. All jetways are visible and work. Correct gates for current airlines and Cargo ramps. Added Extras for a full working airport. Made using ADE. No extra files needed. Created by: Rob Touchtone
Posted Nov 24, 2010 05:32 by Rob Touchtone

0.23Mb (708 downloads)
FSX KOMA Eppley Field, Omaha, NE. This scenery is for FSX SP2 only. This updates all gates and parking. All jetways are visible and work. Correct gates for current airlines and Cargo ramps. Added Extras for a full working airport. Made using ADE. No extra files needed. Created by: Rob Touchtone
Posted Nov 24, 2010 05:30 by Rob Touchtone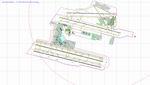 0.23Mb (2187 downloads)
VIDP-Indira Gandhi International Airport, India. BGL for Indira Gandhi airport.India Busiest Airport Southwest Asia 16th busisest. serving over 23,000,000 (23 Million pax) and a major hub for Air India,Indigo,Jet Airways,Spice jet,Kingfisher,Kingfisher red and many more. it is also a major Star Alliance (Air India) and one-world (Kingfisher) transfer hub.
Posted Nov 24, 2010 05:28 by jamaican kid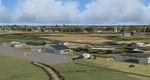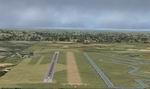 0.95Mb (1558 downloads)
FSX LFFK Fontenay le Comte. In the south of Vendée, West of France, this interesting airfield have seen a lot of changes in the last 2 years, especially with the impressive contruction of a "pole for automobile innovation" just next to it and the setting of a "hard" runway in addition to the existing grass one. Not too far from the airfield, a nice model flying zone and a Karting track ...
Posted Nov 24, 2010 05:21 by Dominique M.L. Donzelot
0.01Mb (1224 downloads)
An update of the default scenery of RAF Lyneham in the UK. This package will add open and closed hangars, remodelled control tower, firestation and other objects to your existing scenery. With permission from Guy Diotte, we have also included several C130K parked on the apron. All parking spaces can trigger refuelling and runways and taxiways have been given different textures. Feel free to check out FSX Scenery Mods' page http://www.facebook.com/pages/FSX-Scenery-Mods/159968964037304 for product release dates, special offers and more! Thanks from the FSX Scenery Mods team
Posted Nov 20, 2010 10:03 by FSX Scenery Mods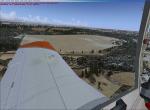 0.01Mb (434 downloads)
This is my simple scenery of EPGI., Aeroklub in Grudziadz/Poland.
Posted Nov 18, 2010 08:51 by Wodzu EPGI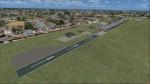 1.87Mb (623 downloads)
Modified SMZO to reflect the changes made to the runway in 2010. The runway asphalt now has the correct lenght and width and includes the displaced treshold. General hangar buildings now placed in their approximate locations. The sand part at the end of the runway was added and the ATC tower and view have been moved to their real location. It's not really pretty or fancy but it is a much better representation than the default SMZO in FSX. Only tested in FSX Acceleration.
Posted Nov 17, 2010 22:19 by Raoul de Miranda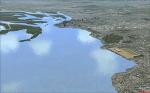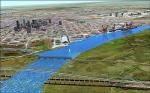 210.73Mb (2875 downloads)
Porto Alegre is the capital and largest city of the Brazilian state of Rio Grande do Sul.
Posted Nov 14, 2010 17:49 by Luis Skyerreyks