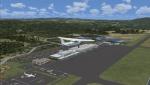 0.84Mb (1815 downloads)
FSX Hiroshima Airport (RJOA). Hiroshima Airport (RJOA) is situated in the city of Mihara, 50km east of Hiroshima, Japan. Based on satellite imagery, this scenery enhances the default FSX scenery for RJOA, using standard FSX scenery objects, as well as a few objects from FSX Acceleration. By Ian W.
Posted Aug 28, 2011 04:12 by michael litze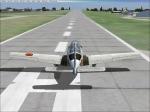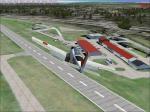 19.26Mb (1893 downloads)
Randall Airport, Middletown, New York. I have completely rebuilt my Randall Airport. This package now contains photoscenery, SLOPING RUNWAY, and accurately recreated airport scenery with custom buildings. Follow the instructions in the readme.
Posted Aug 26, 2011 13:45 by Scenery Dude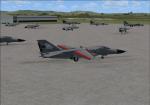 4.27Mb (1153 downloads)
This is a simple upgrade to Australian Airbases Amberly and East Sales. It adds Military Combat and Cargo parking spots, Static F-111G aircraft, AI F-111C, F-111G and EF-111A aircraft and flight plans. Each AI aircraft has its own tail number and is addressed by ATC with that tail number. Installer has option to add AI aircraft only if you already have an add-on scenery package for these airbases.
Posted Aug 26, 2011 10:30 by Steve Hess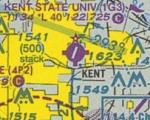 12.39Mb (620 downloads)
Kent state University Airport, Stow, Ohio. Includes photoscenery, custon blend masks, real-to-life airport specs, custom trees, and corrected runway placement. This project was built using SBuilderX, Airport Design Editior X, Gimp photo editing tool, Abucus Scenery Shortcut, and the Defualt FSX SDK.
Posted Aug 24, 2011 17:29 by FlierForLife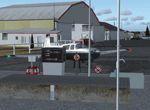 7.16Mb (2264 downloads)
Scenery of Doncourt-les-Conflans (France) LFGR airfield a few miles east of Metz. Photoreal ground with seasonal and night variants. Detailed hangars, animated windsock, static planes, nearest village all in 3D, fuel area, cars, trucks, etc. VAC chart and doc included. By D. Bur.
Posted Aug 24, 2011 10:56 by D. Bur
0.02Mb (170 downloads)
Los Confines Airfiiel is a little airfield In Angol, Chile
Posted Aug 22, 2011 18:22 by Jorge Salgado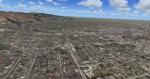 130.53Mb (1970 downloads)
Areduced resolution fsX version of my port of the Christchurch post-earthquake photoreal data set acquired on 2011.02.24 by NZ Aerial Mapping for the Christchurch Response Centre, available courtesy of Land Information New Zealand (LINZ) this is LOD 14 - 4.8m per pixel original port was LOD 17 - 0.6m per pixel, a 6gb dataset http://www.youtube.com/user/antdavisonNZ http://www.youtube.com/watch?v=ssNwcvtaLqc 2011.08.19
Posted Aug 20, 2011 07:41 by Antony Davison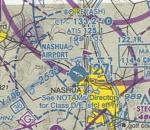 19.41Mb (542 downloads)
Airport reworked to real world specs, including all taxiways, parking, hangars, all real buildings on airport grounds, photoscenery, and GA planes in parking spaces. Built using Airport Design Editor X, SBuilderX, and the default FSX SDK. Nashua Municipal Airport, also known as Boire Field, is a public airport located three miles (5 km) northwest of the central business district (CBD) of Nashua, a city in Hillsborough County, New Hampshire, USA.
Posted Aug 19, 2011 12:29 by FlierForLife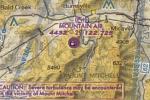 0.01Mb (622 downloads)
-This STOL Resort Scenery makes for a challenging experience. The field is at high altitude (4100), has a short 2,700 ft runway, and has trees surrounding the runway on all sides. ONly to add to it, the runway is on the vey top of a mounitain, so your visual approach skills will be challenged. Airport made using default FSX SDK.
Posted Aug 18, 2011 09:44 by FlierForLife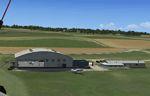 7.45Mb (1627 downloads)
Scenery of Nancy-Azelot airfield, France. A few miles south of Nancy, that is not in FSX stock airports. Photoreal ground with seasonal variants. Custom hangars, animated windsock, static planes, cows, sheeps, etc. Works with FSX and FSXA, compatible with lfez_fsx.zip and lfsn_fsx.zip. By D. Bur
Posted Aug 17, 2011 11:25 by Didier Bur