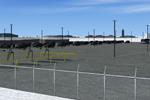 0.70Mb (431 downloads)
CFB North Star detail modification patch (version 7.2) for FSX. Requires CYNS_v7_FSX.zip. Adds overhead lighting to parking areas, to create a more busy look. Raw source files are also included for use in any freeware projects. FREEWARE by Brian Sturton.
Posted Nov 16, 2011 14:16 by Brian Sturton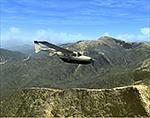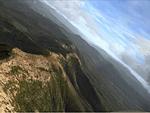 314.51Mb (2145 downloads)
FSX Photo Scenery--Mt Washington And The Presidential Range, NH. Welcome to the Presidential Range in the White Mountains of northern New Hampshire. At 6288 feet, Mount Washington's summit is the highest peak in the northeast. The download includes an on orientation guide with an imbedded map notes nearby airports, etc. in web format. Installation instructions are included. By Richard Sorochak.
Posted Nov 16, 2011 07:14 by Richard Sorochak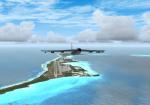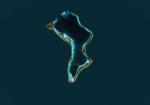 42.76Mb (5592 downloads)
This scenery package is dedicated to Pesso and includes the Diego Garcia Atoll. Diego Garcia is located in the middle of the Indian Ocean, it's the southern extension of the Maldives archipelago. It is actually British Indian Ocean Territory and belongs to the UK but also has a US base called Camp Thunder Cove. Diego Garcia has a 12,000 ft runway which makes it an ideal destination for any kind of heavy metal. Texture resolution is 1m/pixel (LOD 15). Comes with simple runway and taxiways and basic airport autogen plus a huge fleet of tankers in the anchorage area of the lagoon. By Tiberius Kowalski.
Posted Nov 14, 2011 20:23 by Tiberius Kowalski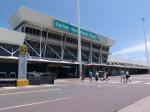 3.44Mb (3180 downloads)
This is the old DBN Airport in South Africa with updated parkings and now with walking paths, all the buildings are in place and passengers are waiting for their lifts by the road. There are now parking areas with cars in the area.
Posted Nov 13, 2011 05:43 by Michael Adkin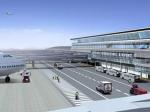 0.03Mb (8704 downloads)
This is Cape Town Airport South Afria according to December 2010 the airport has allot of updates like: jetways, more taxiways, added B747/B777/A380 parkings and lots more.
Posted Nov 13, 2011 05:30 by Michael Adkin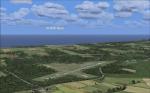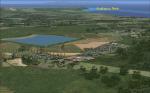 8.48Mb (2466 downloads)
FSX Scenery And Landclass For Molokai, Hawaii (HI). This is a detailed landclass and scenery modification for the entire Island of Molokai. The island has been corrected for more realistic landclass textures and scenery. The houses and buildings are in their exact locations for most of the island. All of the airports have been corrected for errors and look more realistic. The VFR flying is now excellent.
Posted Nov 11, 2011 17:24 by Charles Reid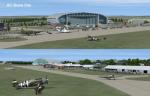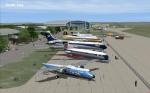 77.67Mb (8936 downloads)
FSX scenery of IWM Duxford, UK. Just about the definitive representation of the Imperial War Museum, Duxford you could wish for. Includes comprehensive photo-realistic buildings and structures on both the north and south sides of the airfield. Fully customisable from a quite day through to an optional air show add-on. Complete with a package of 20 representative AI aircraft. By Stephen Legg and John Young, ACG.
Posted Nov 6, 2011 05:47 by michael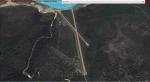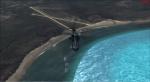 9.06Mb (1516 downloads)
The El Nido Scenery of Palawan, Philippines. Includes the default FSX objects, Photo-real grounds, and constant transportations waiting at the terminal. Seair or South East Asian Airlines were traveled at this airport today. ICAO: RPEN. Created by Jasz Espi.
Posted Nov 3, 2011 23:48 by Jasz Espi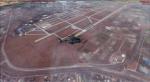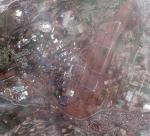 1.10Mb (2042 downloads)
The Clark International of the Philippines V.1 2011. It is Photo-Real Scenery based on google earth - 2010 imaginary image. But still have Default Buildings, adjusts objects, parkings, and taxiways. Made By Jasz Espi
Posted Nov 3, 2011 23:32 by Jasz Espi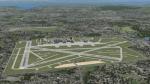 0.35Mb (1212 downloads)
Long Island's Mitchel AFB Mitchel Field was located on Long Island about 20 miles east of Manhattan in the middle of an area known as "The Cradle of Aviation". Mitchel Field dates from World War One when it was one of two Hazelhurst flying fields. Technically the map shows Hazelhurst Aviation Field #1 and Aviation Field #2. Aviation Field #2 was named Mitchel Field in 1918 for the memory of the youngest man ever elected Mayor of New York City, John Mitchel. He joined the Army during WWI and was killed in a training accident. Hazelhurst Aviation Field #1 was sold to private interests after WWI and became Roosevelt Field and Curtiss Field.
Posted Nov 3, 2011 12:19 by Richard O. Finley