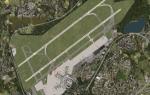 9.87Mb (7798 downloads)
FSX native scenery of duesseldorf international airport, needs FSX servicePack 1 or 2 to run! Complete rework of the default FSX airport with all new Custom buildings, textures and new animated jetways. To be released as Open Source under Creative Commons License. Developers source files available separately (search Duesseldorf) By Thomas Ruth.
Posted Jul 8, 2011 16:32 by Thomas Ruth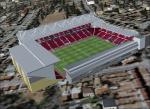 2.00Mb (905 downloads)
Home of West Ham United FC. You will find it in East London near London city airport. It have night texture. It's a bonus included in my payware addon "English stadiums for FSX". By Reydarts
Posted Jul 8, 2011 12:02 by Reydid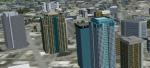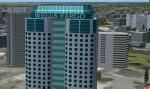 3.64Mb (1132 downloads)
TalonSim is very excited to bring to you City of Birmingham 1.0. Finally Birmingham, Alabama has character as many features about this historic city have been detailed into Microsoft Flight simulator. This scenery package depicts key architectural structures of The Magic City skyline.
Posted Jul 7, 2011 13:16 by Dexter Pierre Gray and TalonSim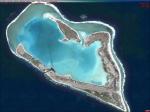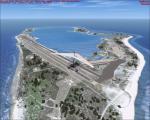 13.91Mb (4810 downloads)
This is Wake Island photoscenery, photo real water, and updated airport. This is a great spot for medium haul cargo runs and makes a challenging flight. The runway can just allow a 747-8 to take off at 100% N1 or land. Now with 100% more fun.
Posted Jul 5, 2011 10:31 by Scenery Dude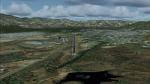 35.47Mb (1072 downloads)
Small regional airport located in San Juan de los Morros city, the door of entry to the Central Llanos of Venezuela. With photo-terrain scenery from satellite imagery in Google Earth. Not compatible with versions prior to FSX. This scenery includes terminal building and hangars with realistic textures from images obtained from Internet and photos taken by the author on the site. Also includes a friendly Auto-Install.
Posted Jul 4, 2011 21:43 by David Maldonado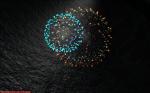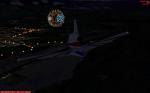 1.11Mb (1070 downloads)
Just as the title says. Fireworks either on July 3rd and/or 4th for Orcas Island, Big Lake, La Conner, Freeland, Anacortes, Everett, Friday Harbor, Mount Vernon, Stanwood, Sedro-Woolley, Bellingham, Blaine, Concrete, Oak Harbor & Lopez Island. Please read the readme.
Posted Jul 4, 2011 02:44 by Josef of FSXTipline.blogspot.com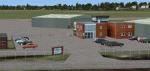 18.68Mb (1088 downloads)
Volume 23 consists firstly of a small grass strip Audley End X3AE, 1nm Southwest of Saffron Walden. Second is Beccles EGSM, 4nm Eastsoutheast of Stowmarket and 5nm North of Ipswich. This was once a helicopter terminal for the North Sea Gas Fields and was made at the request of Gerry Francis who used to fly from there. Finally I offer Gamston EGNE, the bustling regional airport of Retford which is 2nm to the North.
Posted Jul 3, 2011 06:27 by Alf Denham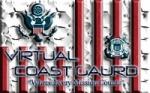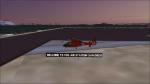 0.02Mb (1014 downloads)
Virtual Coast Guard Air Station San Diego, CA add on scenery
Posted Jul 1, 2011 21:14 by Virtual Coast Guard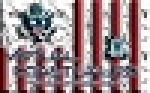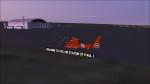 0.00Mb (648 downloads)
Virtual Coast Guard Air Station (PASN) St. Paul Island, Alaska (updated scenery).
Posted Jul 1, 2011 16:36 by Virtual Coast Guard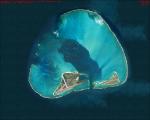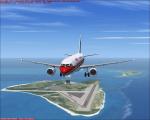 15.73Mb (4063 downloads)
This is photo-real scenery, an update, and photo-real water for midway island in the pacific ocean. It was once a very important military base but now has fallen into disrepair. This is a great spot to test aircraft, stop for cargo runs, or fly to and from Hawaii.
Posted Jul 1, 2011 13:02 by Scenery Dude