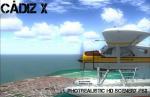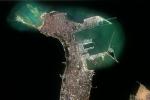 24.11Mb (2197 downloads)
This is a photorealistic scenery of Cadiz. Cadiz is a city and port in southwestern Spain. You can fly low to see details of the city and the water!
Posted Jun 30, 2011 11:22 by JMWorks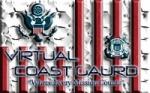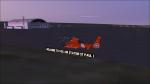 0.00Mb (684 downloads)
Scenery for the virtual coastguard base at St Paul, Alaska
Posted Jun 30, 2011 05:00 by Virtual Coast Guard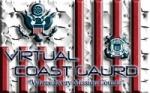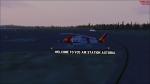 0.01Mb (806 downloads)
This is a scenery file for the Virtual Coast Guard base at Astoria Oregon (KAST), a few new helipads, hangars, and other buildings have been added.
Posted Jun 30, 2011 01:59 by Virtual Coast Guard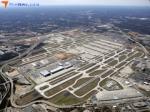 0.06Mb (5837 downloads)
Addition of the 3rd runway on the south side of the airport.
Posted Jun 29, 2011 12:38 by Stephen B.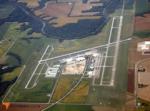 0.01Mb (932 downloads)
Changed the land class around the airport. Less trees around and also created the entire parking lot outside the Terminal building. (does not include the current construction taking place)I also placed cars in said parking lot =)
Posted Jun 29, 2011 12:34 by Stephen B.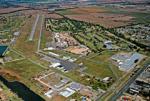 0.00Mb (481 downloads)
Remake of the default airport. Enlarged the main apron and added more parking spaces.
Posted Jun 28, 2011 23:53 by Stephen B.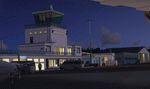 8.75Mb (2930 downloads)
Nancy-Essey, France. This is a complete rework for FSX of LFSN. The city of Nancy (East France) where I live, and its local airport LFSN. Buildings, hangars, fuel areas, static planes, trucks... It has been designed with Airport design Editor and ModelConverterX. Thanks to their authors for their fantastic work. By Didier BUR
Posted Jun 28, 2011 14:54 by Lafeuz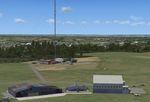 1.54Mb (1794 downloads)
FSX LFEZ - Malzeville, France. This scenery adds one of the three local airfields in the vicinity of Nancy, eastern France. Also includes a 220m TV antenna flashing day and night. Developed for FSXA but should work with FSX Standard. By D. Bur.
Posted Jun 28, 2011 14:47 by Lafeuz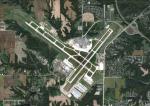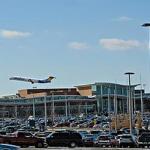 0.18Mb (1749 downloads)
General Wayne A. Downing Peoria International Airport (KPIA), is a joint civil-military public use airport located four nautical miles (7 km) west of the central business district of Peoria, a city in Peoria County, Illinois. Since FSX is about 5 years old, obviously it can't show up-to-date airports everywhere. This is the new Peoria International Airport. I have redesigned every single taxiway, building, and road using Google Earth as a background image to base off of. I even added a parking lot. The boundary fence has been extended. This package is about as good as it gets for this particular airport. Everything is almost 100% accurate except for the downslope at the end of runway 31/13. Byerly Aviation, the Peoria Air National Guard, and Lifeflight rescue stations are included. Even Star Trucking is located southwest of runway 4.
Posted Jun 28, 2011 11:10 by The Ozzman
0.00Mb (293 downloads)
Aiyura Airport (IATA: AYU) is an airstrip in Aiyura, in the northeast highlands of Papua New Guinea.
Posted Jun 27, 2011 05:01 by David Maskell