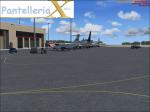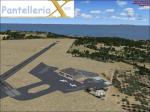 38.00Mb (2500 downloads)
Pantelleria Airport (ICAO code: LICG) is an Italian airport opened to commercial air traffic national and international. Is situated in the northwest part of Pantelleria isle. The structure has two bituminous conglomerate runways, the longest of which is 1 800 meters long. At the same time, is the site of Pantelleria Airport Detachment, subordinate to the 37 degrees. Stormo Italian Air Force, which uses a historic hangar carved into the rock by Pier Luigi Nervi and survived the Second World War. The airport is used during the summer months to facilitate tourist traffic and provides daily links to the island during winter. Everything, from the terminal to the military apron is new, reworked, placed with photos and satellite coords.
Posted Jan 14, 2012 13:32 by Skara Scenery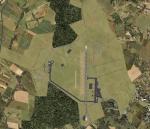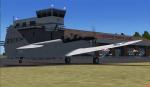 3.16Mb (1286 downloads)
FSX LFQJ Maubeuge Elesmes, France. A very interesting little air complexe with a proper runway in concrete, 2 in grass, and a large landing field for ... parachutists. Located in the very North of France, very close to the border with Belgium, The place host a air club, a para club, a flying models club, a good bar and ... a large farm near by. Thanks to the authors of Gmax, FSX planner and SbuilderX for those superbes development tools. Using almost only existing elements of FSX, this should not hit too much your FPS. Dominique M.L. Donzelot
Posted Jan 13, 2012 06:08 by Dominique M.L. Donzelot
0.01Mb (752 downloads)
This is P.E Intl Airport, ZA (Sth Africa). The airport has realistic taxiways and parking. The airport is very nice to fly around.
Posted Jan 8, 2012 15:25 by Michael Adkin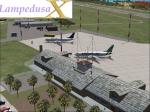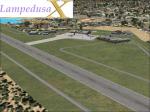 22.06Mb (3789 downloads)
Lampedusa Airport is an airport in Lampedusa, Province of Agrigento, Sicily, Italy (ICAO: LICD). It is located few hundred meters away from the city centre, and reaches its traffic peaks in the summer period, as several airlines run flights to the island for tourism. Lampedusa airport was an aerodrome of military origin. The civil airport was built in 1968, following the intervention of the Minister of the South in that period, Paolo Emilio Taviani, the people of Lampedusa had in fact implemented a unique protest, deserting in mass the elections. What's new? - the ground equipment, the terminal and the tower, very similar to the real airport. You'll enjoy if you schedule a flight with a Air One or Air Italy plane (737-300) from LICD to LICC, LICJ, LICA. Try World of Ai with this airport: success sure!
Posted Jan 7, 2012 13:12 by Skara Scenery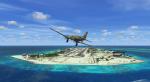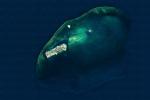 18.02Mb (3347 downloads)
Johnston Atoll is a small atoll in the North Pacific, about 1300 km west of Hawaii. Johnston is an unincorporated territory of the United States. It was used as test site for all kinds of weapons. Although a busy U.S. military base during the 20th century, Johnston airport was shut down in 2005. Package comes with detailed airport. Texture resolution 1m/pixel. By Tiberius Kowalski & Henrik Worrmann
Posted Jan 6, 2012 22:56 by Tiberius Kowalski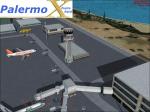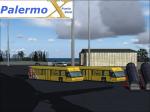 25.40Mb (6360 downloads)
Palermo Airport also known as Falcone-Borsellino Airport and Punta Raisi Airport is located at Punta Raisi, 19 NM (35 km; 22 mi) west northwest of Palermo, the capital city of the Italian island of Sicily. The airport is one of the busiest in Italy, with 4,367,342 passengers handled in 2010. The airport was given the name Falcone-Borsellino in memory of the two leading anti-mafia judges Giovanni Falcone and Paolo Borsellino who were murdered by the mafia in 1992. The new terminal makes the simulation more real, and we added crosswind landings. Added ground equipment, air bridges as true.
Posted Jan 5, 2012 13:13 by Skara Scenery
39.99Mb (2869 downloads)
After Saint-Mandrier v1, Flymandrier decided to make a quite new scenery with some more of objects. It consists of 4 heliports (among which 3 real hospitals), and numerous buildings were carefully modelled. Don't forget to read the Readme. Manual in French and English.
Posted Jan 5, 2012 11:23 by Flymandrier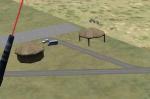 1.40Mb (325 downloads)
Ngoma airstrip, Kafue National Park, Zambia.An improvement over the Default FSX Version.
Posted Jan 5, 2012 11:23 by Bashir Ismail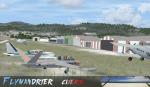 39.16Mb (3290 downloads)
Cuers-Pierrefeu Airport, France. The group Flymandrier presents the scenery of the airport of Cuers for FSX. It contains a realistic autogen with a lot of modelled buildings A photorealistic paving stone covers a big zone all around. Don't forget to read the Readme. Manual in French and English.
Posted Jan 5, 2012 08:11 by Flymandrier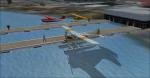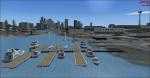 8.87Mb (2352 downloads)
Lake Union - created using Airport Facilitator X and Instant Scenery. Lake Union is located in Seattle, Washington. Includes scenery for Kenmore air Harbor (W55) which is a seaplane base that is also located on Lake Union. I added two water planes at the dock and also made several more docks with boats. This was based on satellite imagery. Please read the readme for instructions on how to install. FSX only. By Tyler Lawrence
Posted Jan 2, 2012 15:13 by Tyler Lawrence