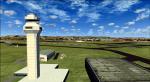 0.32Mb (2249 downloads)
Malta's Luqa airport,(LMML), which adds to the realism alot. Scenery update for LMML, Luqa Malta airport for FSX corrected rwy 13-32 corrected runway and taxiway sign-age Joost Visser
Posted Apr 4, 2012 03:44 by Dillon James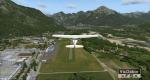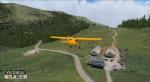 18.21Mb (6241 downloads)
LIDB Belluno Airport Italy Belluno is an airport located in north east Italy called LIDB from ICAO Code. The airport is also known as "Arturo Dell'Oro", an Italian Aviator Sergeant fallen heroically in the sky above the city of Belluno in sept 1917 during WW1. Paradise place for gliders and skydiving enthusiasts Belluno airport is the best starting point for flight adventures over Dolomities mountains whit airplanes and helicopters. Dolomiti Casera Razzo Italy In the territory of Veneto region, inserted in the beautifoul amphitheater of Tudaio di Razzo, Casera Razzo is located in a beautiful plateau at low-impact urban structures whit many forests pastures and enchanting landscapes bordering the Dolomites Park of Friuli Region, which since 2009 have been included in UNESCO World Heritage. Calling runway or airfield is not its correct term, the landing strip in quote of Casera Razzo is about 1800 meters above sea level and the date of first use dates back to June 2 1967 with the landing of a Piper L21 of Italian Army Light Aviation Section. About 400 meters long, the grassy strip at 1800 meters altitude is the major high landstrip operative in Italy by Mountain Pilots The grassy strip is classified as NOT REPORTED / OCCASIONAL and the landstrip is not searchable from simulator menu, a flight plain dedicate from LIDB Belluno Airport is included in the package. Scenery building by Vic Dabor, idea and beta testing by Bruno "BUNGEE" in collaboration whit Italian Mountain Pilot Association. Soft Landing
Posted Apr 1, 2012 13:29 by Dario Bortot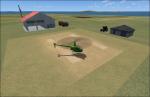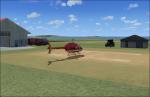 0.86Mb (679 downloads)
Tresco Heliport for FSX only. Tresco is an island in the Isles of Scilly, a group of islands off the coast of Cornwall, UK. The heliport on Tresco takes flights to and from Penzance Heliport on the mainland and St. Mary's Airport on the Isles. Includes grass helipad, 2 vehicles and 2 buildings. Easy to intall, with intructions in the read-me. 883KB. By Jay Heath.
Posted Apr 1, 2012 04:57 by Jay Heath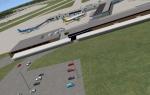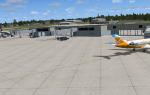 1.14Mb (803 downloads)
This is the second update to the KDSM airport. This update features a custom terminal, added car and a parking lot to make the airport more realistic. I made the terminal using Google SketchUp 8, Google Earth, Bing Maps, ModelConverterX, LibraryCreatorXML and Airport Design Editor. This update has no night texture, but I hope to include to include them in a future update. Thank you to CAS for the idea.
Posted Mar 28, 2012 19:15 by SMS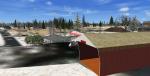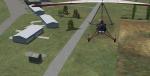 1.88Mb (423 downloads)
This package contains the third update to the Winterset airport and the Cutler-Donahoe bridge located in Winterset City Park. Iowa. Madison county is famous for it's multiple old covered bridges. I created the bridge using Google Sketchup 8 and the put it in ModelConverterX. Then I put that MLD file in Library Creator XML. I placed the bridge in it's geographical location, but in FSX, there is a lot of autogen scenery around it so it's hard to find. The airport was created using Airport Design Editor v1.50. Google Earth also helped create the airport. This update adds roads to the surrounding areas. CAS tested this package.
Posted Mar 21, 2012 11:39 by SMS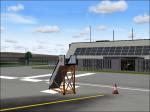 3.54Mb (1626 downloads)
Cacique Aramare Airport is located in the capital of the Amazonas state of Venezuela, Puerto Ayacucho. This airport is most used by touristics companies and the venezuelan military forces. This scenery was created with GMAX and ADEX
Posted Mar 19, 2012 13:00 by Bernardo Rodriguez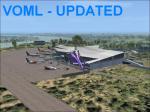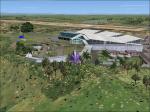 1.72Mb (1427 downloads)
This is an update for my VOML Mangalore airport. Please view readme file for the changes.
Posted Mar 18, 2012 05:17 by Ratan Lewis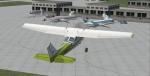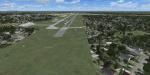 2.68Mb (429 downloads)
This is an update for the Des Moines airport located is Des Monies, Iowa. Iowa is home to the first caucus in the U.S. This update will fix the taxiways, runway and light to match Google Earth images better. This airport was created using Airport Design Editor, Google Earth, http://www.city-data.com/. A news update is also included inside.
Posted Mar 16, 2012 17:42 by SMS_and_CAS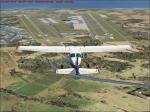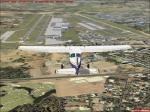 1.60Mb (5243 downloads)
Malaga LEMG (Costa del Sol) Airport, Spain, 2012. Spain's busiest airort. This scenery attempts to recreate as closely as possible the airport in Malaga, AGP / LEMG in FSX. Includes the new runway 12-30 to enter into service on May 3, 2012. It also contains two variants, one with south configuration, and another with north. This scenario is made with ADE, Airport desing editor, basing on the AENA charts and images of Google Earth.
Posted Mar 16, 2012 15:02 by EC-LPZ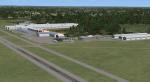 11.56Mb (1229 downloads)
FSX scenery: Burlington Airpark CZBA in Southern Ontario, Canada. I don't know if this works in FS9, because it contains lots of FSX library objects. Burlington Airpark is a busy General Aviation airport in Southern Ontario, in the Toronto region, close to many airports such as Hamilton (Mount Hope), Toronto Pearson International, Toronto City Centre, Toronto Buttonville, Brampton, Guelph, Markham and a few others. Busy spot. It has expanded dramatically in the past years, and it is a great place to fly to. This scenery is to be used, in whole or in part, for free distribution only, and can only be uploaded to sites that have a legitimate free download process. Done by Fern Marques, C150 by my friend Dave.
Posted Mar 13, 2012 17:31 by Fern Marques