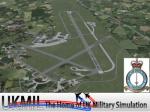 21.99Mb (2260 downloads)
Welcome to the RAF Leeming for FSX package. THis scenery is 'representative' and is NOT true to life in every way. It is designed to give a better than default feel to FSX. RAF Leeming is a Royal Air Force station in North Yorkshire, UK. The station opened in 1940 as a bomber station during the Second World War. In 1943 the station was assigned to No. 6 Group Royal Canadian Air Force (RCAF) with a sub-station at RAF Skipton-on-Swale. The main aircraft operated were Whitley, Stirling, Halifax and Lancaster bombers. Following the war, the station became a night fighter base, equipped initially with Mosquito and then with Meteor and Javelin aircraft before becoming a Training Command airfield in 1961. The station was then home to No. 3 Flying Training School, equipped with the Jet Provost aircraft.[1] It functioned as a training base until 1988 when it became a front line base in the air defence role equipped with Tornado F3s. Initially it hosted Nos 11, 23, and 25(XXV) Squadrons, all flying the F3.
Posted Feb 10, 2012 16:29 by UKMIL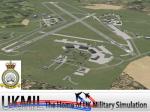 21.06Mb (2925 downloads)
Welcome to the RAF Lossiemouth for FSX package. THis scenery is 'representative' and is NOT true to life in every way. It is designed to give a better than default feel to FSX. RAF Lossiemouth (EGQS) is a Royal Air Force station to the west of the town of Lossiemouth in Moray, Scotland. It is one of the RAF's biggest bases and is currently Britain's main base for Tornado GR4s. From 2013 the Northern QRA force of Typhoon F2 will relocate to Lossiemouth following the closure of RAF Leuchars. This will leave Lossiemouth as the only operational RAF base in Scotland.
Posted Feb 10, 2012 16:18 by UKMIL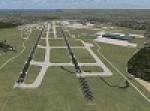 13.79Mb (2172 downloads)
A remake of Cleveland-Hopkins Intl KCLE done with ADE9X. Reconfigured the airprot to better match the current real world configuration. Some buildings redone, and landclass improved around the airfield. Parking reconfigured. This will not work with AI traffic. Enjoy.
Posted Feb 6, 2012 22:03 by Mike Pare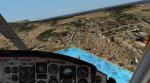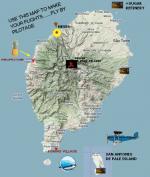 8.52Mb (1445 downloads)
Sao Tome and Principe, officially the Democratic Republic of Sao Tome and Principe, is a Portuguese-speaking island nation in the Gulf of Guinea, off the western equatorial coast of Central Africa. It consists of two islands: Sao Tome and Principe, located about 140 kilometres (87 mi) apart and about 250 and 225 kilometres (155 and 140 mi), respectively, off the northwestern coast of Gabon. Both islands are part of an extinct volcanic mountain range. New LC and airports in Sao Tome and Principe, coastal towns and ports, private airfields at the Sugar Refineries and complete Printed instructions of the Freight and Passenger Routes for pilots who would like to engage their services in Africa. This islands will keep you busy for a week or more. Several lots for sale at Sao Tome International for investor who can grasp the possibilities of a new Air Service. South African Airways now has a weekly flight...gosh what a nice place ..Flying at night is spectacular specially if you have women passengers..:) :)
Posted Feb 5, 2012 00:23 by Gera Godoy Canova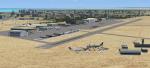 26.06Mb (3428 downloads)
FSX only Angola scenery. This package includes four airports: Luanda (FNLU), Nzagi (FNZG), Lubango (FNUB) and Huambo (FNHU). This is not high-end scenery, it is just an uncomplicated improvement on the defautl FSX airports, which are rather bare. Also included are a few AI, low-poly aircraft and traffic, to add some movement to the airports. For free distribution only. Done by Fern Marques.
Posted Feb 2, 2012 13:07 by Fern Marques
0.02Mb (335 downloads)
KCMH, Columbus, Ohio. A minor update to the default FSX KCMH at Columbus.
Posted Jan 27, 2012 23:53 by Ryan Solomon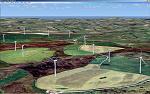 0.57Mb (590 downloads)
Two animated wind farms in Gwynedd, North Wales. Addon for freeware FSX Power Project v4.0.
Posted Jan 26, 2012 16:26 by Ray Porter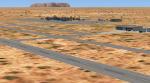 5.94Mb (903 downloads)
FSX Australia Uluru Connellan YAYE airport scenery. This package improves the default YAYE airport a bit. It is not a high-end scenery package, and it doesn't work in FS2004 because most of the components are from the FSX objects library. By Fern Marques.
Posted Jan 22, 2012 16:34 by Fern Marques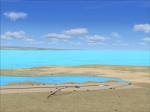 0.40Mb (459 downloads)
FSX Kasaba Bay Airport, FLKY, Nsumbu National Park (Lake Tanganyika), Zambia. An improvement over the default FSX version. Kasaba Bay Airport is the gateway to Nsumbu National Park in Northern Zambia, on the shores of Lake Tanganyika.
Posted Jan 22, 2012 12:49 by Bashir Ismail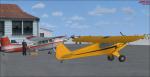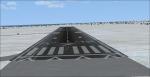 6.86Mb (814 downloads)
This airport was made using Airport Facilitator X, and Instant Scenery 2. Provincetown Municipal Airport is a small airport located in Provincetown, Massachusetts. Cape Air is the only airline that flies there. I added a more accurate terminal, and an aircraft hangar. I put three fuel trucks on the ramp with a fuel station. I made the taxiways the correct length and width. I also put static aircraft on the ramp and added more gates. I made a parking lot with many cars in it. If you choose to start off from a DOCK gate, you will start off inside the aircraft hangar. Taxiing or starting off inside of the hangar will cause a crash unless you have crashes turned off. This is all based on Google Earth and Bing Maps. Please read the readme for instructions on how to install. This is for Flight Simulator X only. By Tyler Lawrence.
Posted Jan 21, 2012 11:18 by Tyler Lawrence