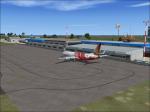 1.44Mb (1448 downloads)
Mangalore Airport (India). Added new runway and terminal to stock FSX VOML airport.
Posted Mar 1, 2012 00:53 by Ratan Lewis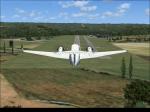 0.00Mb (251 downloads)
This is an update to the airport in Bedford, PA. You may want to download the tree removal kit because there is one tree in-front of the newest hangar.
Posted Feb 26, 2012 00:12 by Jarrod Clapper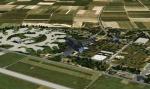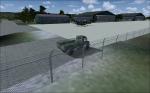 12.62Mb (1722 downloads)
EDTG Bremgarten, former AG51 "Immelmann" Reccon AirBase in South Germany. Works perfect with VFR Germany 3
Posted Feb 25, 2012 04:07 by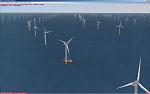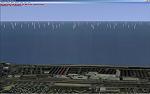 0.25Mb (1092 downloads)
Three neighbouring wind farms in the North Sea close to Skegness on the Lincolnshire coast, England. A total of 129 animated wind turbines. Each wind turbine includes a boat landing platform. Addon for freeware FSX Power Project v4.0
Posted Feb 22, 2012 17:20 by Ray Porter
0.03Mb (546 downloads)
This Scenery is the exact scenery from the airport diagram. These Airport's are in the central valley in California. There is KFAT E79 KFCH & KMAE. If you have an airport you would like me to do e-mail me at thedelta2585@gmail.com You need Winrar to open.
Posted Feb 20, 2012 14:44 by Delta2585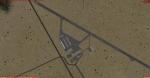 0.46Mb (1011 downloads)
This is a scenery pack for Lobito Airport, Angola. The FSX default FNLB has only a runway. I corrected the AFCAD by adding the correct Taxiways, Aprons, Buildings, Parking Positions and lots of other details.
Posted Feb 15, 2012 15:53 by Ian Pasternak (ian727)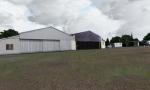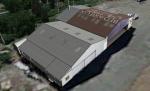 19.85Mb (2306 downloads)
The scenery covers the airfield of Bedarieux La-Tour-sur-Orb. it is situated in the Herault, possesses a simple runway of 975 meters and is equipped with two sheds. The airfield is used by planes, but also by gliders and ULM. The airfield being situated on a table land full of trees, the landing is a real challenge. Don't forget to read the Readme. Manual in French and English.
Posted Feb 13, 2012 23:26 by Flymandrier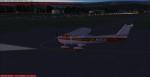 0.00Mb (249 downloads)
SCGO Angol Los Confines Airdrome, Chile. Improves surfaces and runway lights
Posted Feb 11, 2012 15:42 by Rb Cessna V.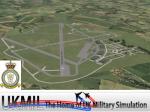 17.20Mb (2088 downloads)
Welcome to the UKMIL RAF Linton-on-Ouse FSX package. RAF Linton-on-Ouse (EGXU) is a Royal Air Force station at Linton-on-Ouse near York in Yorkshire, England. It is currently a major flying training centre, one of the RAF's busiest airfields. It has satellite stations at RAF Topcliffe, RAF Church Fenton and RAF Dishforth. This scenery is 'representative' but is not true to life. It is designed to give a better than default feel to FSX. Please do not expect a perfect true to life version. In the pack, there are no aircraft included, but the pack is setup ready to use the Simshed AI Tucano.
Posted Feb 10, 2012 18:17 by UKMIL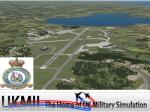 19.64Mb (2557 downloads)
Welcome to the RAF Kinloss, UK, for FSX package. THis scenery is 'representative' and is NOT true to life in every way. It is designed to give a better than default feel to FSX. RAF Kinloss (EGQK) is a Royal Air Force station near Kinloss, on the Moray Firth in the north of Scotland. It opened on 1 April 1939 and served as an RAF training establishment during the Second World War. After the war it was handed over to Coastal Command to watch over Russian ships and submarines in the Norwegian Sea. Until 2010 it was the main base for the RAF's fleet of Nimrod MR2 maritime patrol aircraft. In the pack, you also get a new FSX multiLOD Nimrod AI aircraft, with flightplans.
Posted Feb 10, 2012 16:39 by UKMIL