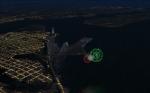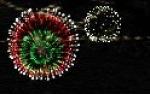 1.45Mb (911 downloads)
Fireworks placed throughout Western Washington from Port Angeles, Port Townsend, Bellingham, Blaine, San Juan Islands (multiple locations), Anacortes, Mount Vernon, Big Lake, Sedro-Woolley, Concrete, Darrington, Monroe, Stanwood, Snohomish, Everett, Oak Harbor, Snoqualmie & Tacoma
Posted Jul 4, 2012 02:44 by Josef A. Kunzlar of FSXTipline
0.11Mb (667 downloads)
Fixes gates for ai traffic at Chicago OHare International. Works with WOAI. Requires the Chicago Flights KORD Update
Posted Jul 3, 2012 18:40 by Edriann Nazareth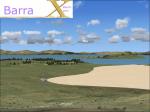 94.49Mb (3575 downloads)
Barra Airport, Barra Island, Scotland, (also known as Barra Beachport) is the unique airport which operates scheduled passengers flights on a beach. You can see British Airways, Flybe planes,( operated by Loganair) land on the sand. It's one of the most dangerous airport in the world. There is a small terminal, a car park, and 3 runways with red poles to sign where runway starts and finishes. Flights are operated in most of the time in the day, but sometimes you might find a night time flight. It operates when there's low tide, when the wind blows also just a bit or there's high tide, all flights are canceled. Usually are operated flights with a DHC 6 Twin Otter, which is one of a very few planes can land on the sand. The FSX default airport was wrong placed, with wrong runways and in the area of the real airport's place there was a bay. Now all is as right as possible! there are 3 runways, The airport has a custom terminal, a nice parking lot, and more...! We created for this airport an AI traffic, and it goes well! It has 2 ramps for planes. There is everything you need to enjoy this airport! Custom sand textures included plus new Landclass too!
Posted Jul 2, 2012 07:53 by Skara Scenery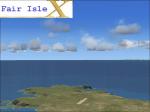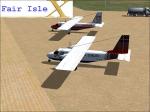 28.99Mb (1245 downloads)
Fair Isle Airport is a small airport located in Fair Isle, Shetland, Scotland. It is owned by the National Trust for Scotland. Fair Isle Aerodrome has a CAA Ordinary Licence that allows flights for the public transport of passengers. The aerodrome is not licensed for night use. The only runway is made up with gravel and the isle from the high is very suggestive, magic. The default airport was very poor, and it was a pity: a tiny runway in the middle of nothing. Now the airport look like the real and is alive with our customized traffic, a new and unique AI traffic, the island now is nice with the new shorelines and if you use a car you can have a trip around the mountains. The custom terminal appears the same of the real world's one and there's more.
Posted Jul 2, 2012 07:07 by Skara Scenery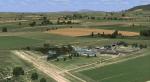 8.35Mb (1077 downloads)
Diemerskraal airstrip near Wellington in the Boland is a small privately owned airstrip on a farm with a dirt runway.It has a photoreal base that changes with the seasons.
Posted Jul 2, 2012 05:00 by Jacques Botha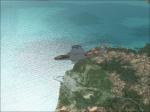 2.15Mb (2012 downloads)
SVGI - Guiria/Almirante Cristobal Colon Airport, Venezuela, for FSX
Posted Jul 1, 2012 14:02 by Francisco Ramirez Lecuna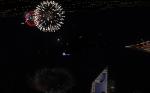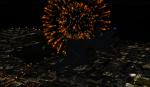 0.19Mb (597 downloads)
Fireworks placed throughout Canada - replacing the original 2011 file with two new locations added - Newmarket, ON & Langley, BC - plus many great provincial cities in the Canadian Confederation. Dedicated to past & present Canadian soldiers. PLEASE READ THE README 1st FILE BEFORE INSTALLING!
Posted Jul 1, 2012 03:55 by Josef A Kunzlar of FSXTIpline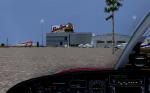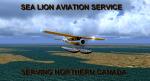 1.25Mb (1772 downloads)
Sainte-Anne-des-Monts is a city in the Gaspesie-Iles-de-la-Madeleine region of the province of Quebec in Canada. It is here where Gaston DuPellier started 'Sea Lion Air Service' back in 1948 with a war weary C-47. Many villages were covered by Gaston bringing much needed fuel, passengers, mail and supplies. Today Avelar, his grandson still flies to not very well known villages which are the main routes of this small but efficient Air Service.....Scenery and Adventure Flights in Quebec, Canada.
Posted Jun 29, 2012 13:19 by Gera Godoy Canova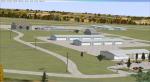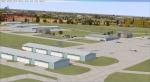 3.60Mb (1451 downloads)
KCBF - Bluffs Municipal Airfield, Iowa, V2. Modeled after Google Earth images. All ILS, GPS, and VOR approaches are real world. With AI traffic. All scenery objects are FSX default except for the apron lights.
Posted Jun 24, 2012 13:29 by T.Marson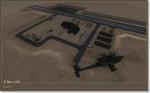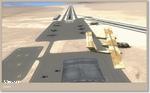 0.01Mb (1051 downloads)
Two fictional military airfields in Death Valley CA. Created with Michael Carr's Military Object Library. (extra file required -- see file for details)
Posted Jun 22, 2012 20:28 by Chuck79