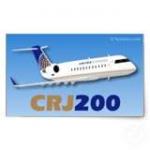 9.58Mb (1596 downloads)
FS2004/FSX United Short Range Traffic with complete sound
Posted Jul 13, 2012 18:53 by Edriann Nazareth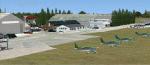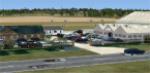 19.30Mb (1187 downloads)
Stapleford EGSG is just north of Romford, Essex. Opened in 1933, it was taken over by the RAF in 1938, closing after the war in 1946. It was re-opened by the Herts & Essex Aero club in 1953 and is still flourishing. Produced at the request of David Northan of Perth, Western Australia.
Posted Jul 10, 2012 12:29 by Alf Denham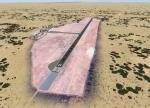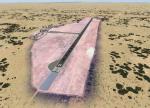 7.45Mb (589 downloads)
The airport is mainly used to fly tourists and game hunters into Lungwa National Park in Zambia. Domestic and private planes land at Mfuwe. The scenery is a photorealistic scenery for FSX only! My scenerie is based on Bashir Ismail's Mfuwe scenerie which is quite a detailed one. Many thanks to Bashir! I only made a few adjustements of the runway, taxiways and elevation useing real AIP documents. I also added a photorealistic ground texture.
Posted Jul 10, 2012 07:19 by Jens Weissflog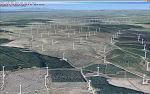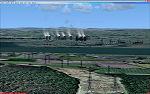 1.72Mb (3016 downloads)
Includes all v4.0 scenery add-ons previously available at Simviation.com Minor improvements to model library. Adds 1,000+ wind turbines, mostly in UK & New Zealand. (Now 11,000+ turbines world-wide) including Whitelee wind farm, Scotland (2nd largest on-shore wind farm in Europe). FSXPP scenery objects in England, Wales & South Scotland aligned to Horizon GenerationX photo scenery - volumes 1, 2, 3 & 8. Approx' 39,000 electricity pylons mostly aligned to photo scenery. Exclude file to remove additional 'clone' of the Falkirk Wheel scenery object when using GenerationX photo scenery with Ultimate TerrainX Europe scenery enabled. Whitelee wind farm & Grangemouth power station pictured - both Scotland South.
Posted Jul 9, 2012 17:03 by Ray Porter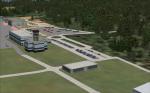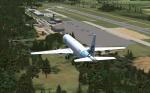 1.94Mb (4352 downloads)
Aix-les-Bains airport is situated on the edge of a lake near Lyon and Geneva. It is mainly used in the Winter months during the ski season. The biggest plane that lands there is the 757. I have used sallite images as a template for design this beautiful airport and the buildings are in the accurate places but uses the fsx library buildings because i'm about as artistic as a rock. There are accurate roads around the airport so driving is possible for those how want to. Happy Flying :) Total time spent: 16 hours and a lot of coffee
Posted Jul 7, 2012 06:28 by JW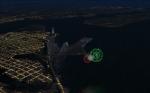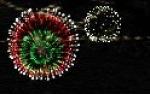 1.45Mb (909 downloads)
Fireworks placed throughout Western Washington from Port Angeles, Port Townsend, Bellingham, Blaine, San Juan Islands (multiple locations), Anacortes, Mount Vernon, Big Lake, Sedro-Woolley, Concrete, Darrington, Monroe, Stanwood, Snohomish, Everett, Oak Harbor, Snoqualmie & Tacoma
Posted Jul 4, 2012 02:44 by Josef A. Kunzlar of FSXTipline
0.11Mb (667 downloads)
Fixes gates for ai traffic at Chicago OHare International. Works with WOAI. Requires the Chicago Flights KORD Update
Posted Jul 3, 2012 18:40 by Edriann Nazareth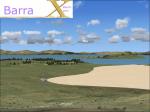 94.49Mb (3562 downloads)
Barra Airport, Barra Island, Scotland, (also known as Barra Beachport) is the unique airport which operates scheduled passengers flights on a beach. You can see British Airways, Flybe planes,( operated by Loganair) land on the sand. It's one of the most dangerous airport in the world. There is a small terminal, a car park, and 3 runways with red poles to sign where runway starts and finishes. Flights are operated in most of the time in the day, but sometimes you might find a night time flight. It operates when there's low tide, when the wind blows also just a bit or there's high tide, all flights are canceled. Usually are operated flights with a DHC 6 Twin Otter, which is one of a very few planes can land on the sand. The FSX default airport was wrong placed, with wrong runways and in the area of the real airport's place there was a bay. Now all is as right as possible! there are 3 runways, The airport has a custom terminal, a nice parking lot, and more...! We created for this airport an AI traffic, and it goes well! It has 2 ramps for planes. There is everything you need to enjoy this airport! Custom sand textures included plus new Landclass too!
Posted Jul 2, 2012 07:53 by Skara Scenery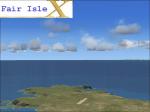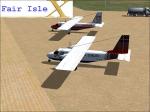 28.99Mb (1237 downloads)
Fair Isle Airport is a small airport located in Fair Isle, Shetland, Scotland. It is owned by the National Trust for Scotland. Fair Isle Aerodrome has a CAA Ordinary Licence that allows flights for the public transport of passengers. The aerodrome is not licensed for night use. The only runway is made up with gravel and the isle from the high is very suggestive, magic. The default airport was very poor, and it was a pity: a tiny runway in the middle of nothing. Now the airport look like the real and is alive with our customized traffic, a new and unique AI traffic, the island now is nice with the new shorelines and if you use a car you can have a trip around the mountains. The custom terminal appears the same of the real world's one and there's more.
Posted Jul 2, 2012 07:07 by Skara Scenery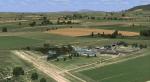 8.35Mb (1075 downloads)
Diemerskraal airstrip near Wellington in the Boland is a small privately owned airstrip on a farm with a dirt runway.It has a photoreal base that changes with the seasons.
Posted Jul 2, 2012 05:00 by Jacques Botha