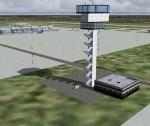 4.88Mb (3786 downloads)
This is an update of my FSX freeware scenery for EDDB, BER (former Berlin Schoenefeld after its extension to Berlin Brandenburg Airport). Changes: - Updated taxiway and apron positions according to AIP docs I got in 2012 (thanks to Benjamin). - Updated ILS (has DME) and approach routes with official waypoints taken from this docs. - Remove of EDDT and EDDI (EDDI already closed, EDDT should be closed 2012/6/3). - Rebuild the old GAT area (the planned cargo area there isn't built yet), updated layout as everything is built by now. - New tower and SMR (Surface Movement Radar) towers. - Corrects small errors (taxi labels, lines, lights). - Parking spots at apron E. Gernot Zander
Posted Dec 10, 2012 10:55 by archive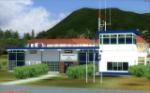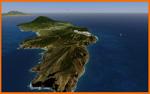 63.43Mb (2272 downloads)
Photoreal model of terminal, tower and PIR in the Photo_scenery of St.Eustatius (Statia) in the Caribbean, with the airport F.D. Roosevelt (TNCE)in Oranjestad. This replaces previous St Eustatius uploads and includes updates and mesh.
Posted Dec 9, 2012 19:35 by Harald Sandvik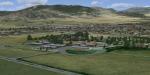 7.06Mb (1016 downloads)
Queenstown is a small GA airfield in South Africa's Eastern Cape region. FSX Acceleration will give the best results.(Also SP2 compatable). Acceleration users will have more eye candy!
Posted Dec 8, 2012 10:06 by Jacques Botha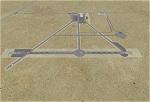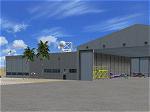 6.16Mb (895 downloads)
Hawes Aerial Operations Facility is a reimagined version of an abandoned World War II auxiliary airstrip formerly known as Hawes AAF Aux #1. It was built in the mojave desert, just east of Edwards AFB (then Muroc AAF) during WWII as one of 4 satellite fields for Victorville AAF. After the war, Hawes as used as a private civilian airfield until it's closure in the early 1960's. It is now reborn in FSX as a UAV base by Nevada Systems. Due to it's location in the Mojave desert and the presence of many thermals in FSX, it was also used in production of the Aeroworks ARX-1 civilian glider concept. This scenery uses many custom macros as well as default macros from the Acceleration Expansion Pack, which is required for best performance. Scenery and custom macros by Joshua B. Nyhus and Jason L. Terry
Posted Dec 7, 2012 06:53 by Jason Terry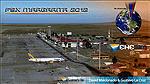 80.60Mb (3433 downloads)
This scenery includes terminal building with realistic textures from images obtained from Internet. In addition, corrects the erroneous position of the runway to the real-life coordinates. With photo-terrain scenery from satellite imagery of Google Earth.Not compatible with versions prior to FSX. Also includes a friendly Auto-Install. Requires installation of FSX-SP2 or FSX-Acceleration
Posted Dec 6, 2012 09:14 by David Maldonado & Gustavo La Cruz
1.18Mb (1067 downloads)
Cat Island - The Bahamas (MYCB). This scenery adds runway and taxi paths and parking to accommodate AI traffic. It also includes custom scenery objects; placement of library objects and landclass changes. It is based on Google Earth imagery and photos taken by Harrington Mallory and is optimized for use with UTX-TAC. By Art Poole
Posted Dec 4, 2012 10:41 by art poole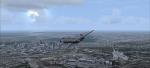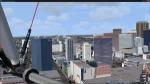 398.83Mb (2534 downloads)
FSX Scenery includes buildings for the downtown, Balboa Park, and Little Italy areas. Designed for use with Megascenery. Tested with Glenn Johnson's KSAN. By Brian N. Winton
Posted Nov 29, 2012 11:09 by uploader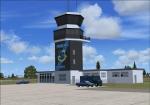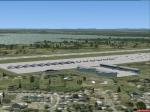 24.67Mb (2121 downloads)
This is Pease AFB, NH. as it was in the late '70s when it was the 509th Strategic Air Command base. Aircraft stationed at Pease AFB were the FB-111A mach 2+ swing-wing bombers, KC-135 refueling tankers and the T-37 trainers. New for version 3.0 *New AI FB-111A aircraft now take-off with the wings forward. When parked and engines are off the elevons droop and the ladders & remove before flight flags appear. Other features include afterburners, working spoiler brakes and a custom repaint for Pease AFB scenery *Improved frame rates Other features included in this scenery package are: *Parking spots for Military Combat and Cargo aircraft. *Ground support equipment and vehicles *AI FB-111A , KC-135, and T-37 aircraft and flight plans *AI FB-111A's that ATC addresses by tail number. *Custom Textures and for each AI FB-111A *Custom created static FB-111A and KC-135 aircraft *Custom buildings included Hangers, Control Tower and Alert Bunker *Hangers and tower have night lighting and static aircraft with night textures. *Alert Area with shelters and static FB-111A with SRAMs and KC-135 aircraft *Custom signs and flags. *Individual add on transient aircraft and flight plan packages to save frame rates *AI fighter aircraft have afterburners *Pole mounted lights illuminate flightline. Previous version had 3728 downloads.
Posted Nov 23, 2012 11:57 by Steve Hess and Guy Diotte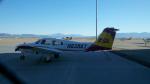 2.96Mb (473 downloads)
Improved Nogales Scenery for Nogales, Arizona, USA
Posted Nov 23, 2012 11:54 by Andrew Johnson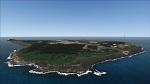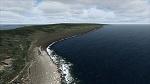 191.40Mb (3875 downloads)
Iwo Jima Photoreal Scenery. Iwo Jima is a Japanese volcanic island. This is Photo real as it is today or as it was when the photo was taken (10-17-2011). The airport is IwoJima Aero (RJAW). This is my first freeware release and therefore it may have some less then perfect attrubutes. Also the photo was full of clouds and was less then steller. Still it was fun to make and I think looks a whole lot better than default. There is no autogen included but I might add it later. I have added only minimal objects at this time. Danny R McMullan
Posted Nov 22, 2012 05:53 by Danny R McMullan