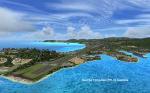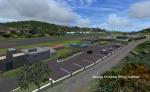 47.21Mb (3928 downloads)
Saint Lucia Island scenery including the correct redefinition of coasts and landscape -2 airports: George F.Charles (TLPC) Castries Hewanorra Int (TLPL) old fort -Hess fuel storage area Information on Saint Lucia: site http://en.wikipedia.org/wiki/Saintelucie running Window XP and Vista: FSX SP1 and SP2.
Posted Sep 5, 2012 06:21 by JL Valladier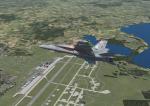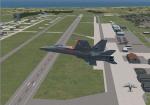 6.86Mb (1922 downloads)
Watch the air base transform into full property coverage that includes more life-like flightline and taxiways, new models for true-to-life hangers, terminals, and key buildings, including the Main Gate, Exchange buildings, 9 story apartment buildings, and key elements at the Security Hill Antenna farm. See the gigantic FLR-9 (Elephant Cage) antenna and Echeleon radomes. The taxiways, polys, and roadways were corrected and updated via background image tracing in the ADE tool. The area of the Air base tripled in size. See also attached civil installations of the Misawa Airport and the Misawa Aeronautical Museum on the east end of the runway.Also take note of the Misawa AMC Terminal and added forest polygons. The scenery looks best under the summer season. This is my first release of the air base.
Posted Sep 3, 2012 14:11 by Sam Sanders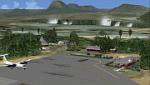 50.02Mb (2639 downloads)
This package includes Canaima Airport-SVCN, Angel Falls (created by Jean St-Cyr) and camp Kavak-SVKV (new in FSX). With photo-terrain scenery from satellite imagery of Google Earth. Not compatible with versions prior to FSX. This scenery includes terminal building with realistic textures from images obtained from Internet. Also includes a friendly Auto-Install. http://davidmaldonado684.blogspot.com/
Posted Sep 2, 2012 19:16 by David Maldonado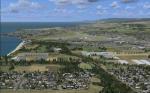 5.22Mb (1399 downloads)
FSX Santa Barbara Landclass I lived in Santa Barbara for many years and have been using the excellent FSX CCCFSX Scenery by Al Wheeler. I decided to add extra landclass around the area that FSX CCCFSX Santa Barbara covers. More buildings, improved UCSB, Goleta, Santa Barbara and Montecito. Buildings around the airport have been added that match Google Earth and other Charts. Hotels and other objects have also been added to the Santa Barbara beach areas. The scenery also works with FSX Photo Realistic Scenery. Note: You do not have to use Al Wheeler's scenery but your scenery will instead be using the default FSX scenery terminal. Charles Reid
Posted Sep 2, 2012 10:08 by charles reid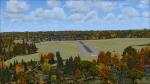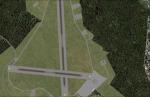 0.61Mb (614 downloads)
A recreation of RAF Kenley as it is found in the present day. While the days of fighters are long gone, the RAF still uses the airfield as a base for Air Cadet gliding. This product has been produced by DB FlightSim
Posted Aug 31, 2012 18:55 by David Birch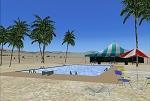 5.04Mb (722 downloads)
FSX Scenery - Death Valley Desert Outpost. The Death Valley Desert Strip (L51) was constructed as a location to test the Aeroworks ARX-6 Reno racer at low altitudes. This place even sports the world's lowest Formula 1 race course! But now that the ARX-6 has been released, this facility has been converted to a desert retreat.. It's still used occasionally as a test facility for other things and as a filming location. Scenery by Joshua B. Nyhus and Jason L. Terry
Posted Aug 27, 2012 22:25 by Jason L Terry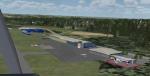 4.93Mb (1309 downloads)
This is a little freeware scenery addon for the Microsoft FSX made by me. It contains the small EDRJ airport and a some obstacles (power plants, radio antennas) of the Saarland area (Germany).
Posted Aug 24, 2012 10:40 by Patrick Freitag
2.09Mb (2154 downloads)
Here is the new Kunming airport (ZPPP) now called Changshui!! This file also include the old Wujiaba airport in China.
Posted Aug 13, 2012 06:37 by musicflyer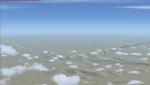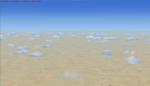 0.00Mb (575 downloads)
FSX Scenery (FSX Only) Africa - Tanzania - V-shaped trench correction to the default FSX area. This is a self-contained scenery and it does not alter any of FSX's native files. At location lat -6.74 lon +34.05, in Tanzania, Africa, there is a huge V-shaped trench that is obviously not natural and couldn't possibly real and be man-made. Each leg of the V is over a hundred kilometres long and one thousand metres deep. This scenery "anomaly" appears in FS2004 as well, but in FS2004 it is made in a different way. In FSX the trench is formed by a narrow, long, V-shaped airport grass background. I removed it by removing the airport background. [G. identified it as an airport background (FS Developer forum)] For free distribution only. By Fern Marques fernmarques@yahoo.com
Posted Aug 8, 2012 12:37 by Fern Marques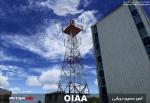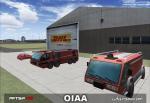 0.01Mb (1053 downloads)
Abadan International Airport 2012 demo for FSX. OIAA Iran airports above the Persian gulf needs: SP2 and FSUIPC4. Enjoy. Ay Amirhossein Daryaei
Posted Aug 7, 2012 15:22 by Amirhossein Daryaei