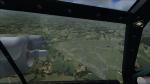 0.13Mb (506 downloads)
USAAF North Pickenham was home to the 491st, and the 492nd bomb groups during WW2.Due to heavy operational losses, the 492nd was replaced by the 491st from April 1944 to May 1945. Both groups used the B:24 Liberator. After WW2 North Pickenham was handed over to the Royal Air Force and during the 1950s was a major "Thor Missile" site. Now the old airfield is home to a large windfarm and the runways used as hardstandings for Turkey sheds!
Posted Feb 6, 2013 05:39 by Norfolk Mike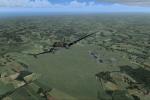 0.17Mb (543 downloads)
RAF Bircham Newton played host to various units during WW2. Bircham Newton was an active airfield in the First World War, so has a very long and distiguished history! Bircham Newton was always a grass airfield, but many of the older pre war buildings were supplimented by more "modern" architecture by 1944. I've tried to make all of my airfield projects representative of 1944, and Bircham Newton, now with it's C-Type Hangars is no exception. Aircraft appropiate to Bircham Newton during this period would have been the Hudson and the Wellington.
Posted Feb 6, 2013 05:05 by Norfolk Mike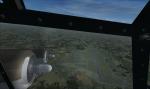 0.11Mb (572 downloads)
Hardwick was home to the 93rd Heavy Bombardment Group US 8th Airforce. This group flew the B:24 Liberator from this airfield in WW2. Today, part of the airfield hosts two P:51 Mustangs owned by Maurice Hammond, as well as a musuem dedicated to the men that flew from here during the second world war.Hardwick had a navigational aid known as Buncher 7, which I have depicted with an NDB. The frequency is 487.00. Buncher beacons were used to assemble the huge bomber formations safely until they were above the weather.
Posted Feb 6, 2013 04:22 by Norfolk Mike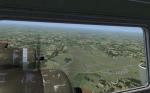 0.15Mb (498 downloads)
Deopham Green was home to the 452nd bomb group, United States 8th Air Force. The 452nd flew B:17s from this remote Norfolk airfield in WW2. This is a basic scenery, forming part of my retro 40s project.
Posted Feb 5, 2013 10:54 by Norfolk Mike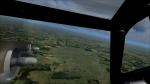 0.12Mb (463 downloads)
Wendling was home to the 392nd heavy bomber group in WW2. This group used the B:24 Liberator. This is a basic rendition of wendling as it would have looked in 1944.
Posted Feb 5, 2013 09:17 by norfolk mike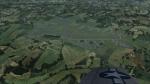 0.07Mb (572 downloads)
Shipdham was home to the 44th bomb group, United States 8th Air Force. It is located in the county of Norfolk in the UK and was a heavy bomber base for the B:24 Liberator. This is a basic scenery but it will give you somewhere else to fly from in your warbird!
Posted Feb 5, 2013 08:02 by norfolk mike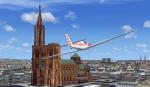 3.77Mb (1265 downloads)
Missing Strasbourg Cathedral for Etienne's and Philippe's wonderful Alsace add-on Alsace_Chateaux_Amers_vol1. This is Philippe's former version of the Cathedral.
Posted Feb 2, 2013 12:25 by Jean-Luc Peters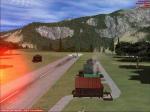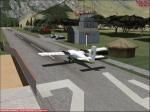 1.26Mb (11906 downloads)
Tenzing-Hillary Airport VNLK, also known as Lukla Airport, is a small airport in the town of Lukla,in eastern Nepal. This airport is used to fly in Mt Everest climbers. The airport's paved asphalt runway is only accessible to helicopters and small, fixed-wing, short-takeoff-and-landing aircraft (STOL), such as the De Havilland Canada DHC-6 Twin Otter, Dornier Do 228 or the PC-6 Turbo Porter. A program titled Most Extreme Airports broadcast on The History Channel in 2010, rated the airport as the most dangerous airport in the world. Updates by Harry Patten
Posted Feb 2, 2013 11:29 by uploader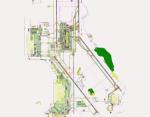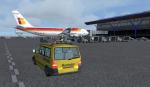 1.15Mb (7990 downloads)
Barajas (LEMD) Addon was developed using ADEX v1.5, and tested using FSXA (Acceleration). The project is about a total overhaul of Barajas International worked up from default stock FSX LEMD. Significant changes include: the installation of missing ILSs, making runway 18C/36C operational, and lush details to the entire airport. Aprons tailored geometrically and flooded with ground objects and airport vehicles. All parking aligned precisely parallel, perpendicular or at constant angle to their respective paths, some parking assigned with airline codes. Make sure you look around the airport while taxing to enjoy the eye candy on the ground, or take flight on a super-light enjoying Barajas International great scenery. LEMD-Barajas International Upgrade by Jamagn.
Posted Feb 1, 2013 04:52 by Jamagn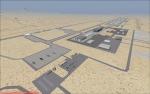 1.71Mb (1200 downloads)
KTNX- Tonopah Test Range, Tonopha, NV, USA Tonopah Test Range Airport is located near the center of the Tonopah Test Range, 27 NM southeast of Tonopah, NV. It is a major air- field with a 12,000 ft runway, instrument approach facilities, and nighttime illumination. By Tony Vienonen
Posted Jan 31, 2013 14:26 by uploader