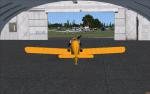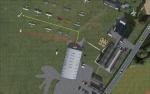 0.12Mb (468 downloads)
This additional ReadMe concerns the taxi path from the Old Hangar when FSX 'crash detection' is ON.
Posted Feb 27, 2013 04:39 by Alf Denham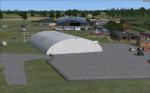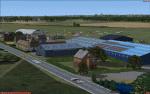 14.15Mb (941 downloads)
My volume 26 is a rebuild of Lashenden/Headcorn EGKH in Kent. It has the new large hangar and I have used photos to texture the buildings.
Posted Feb 26, 2013 05:25 by Alf Denham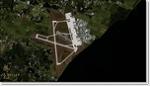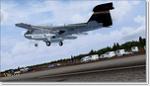 99.13Mb (4515 downloads)
Whidbey Island NAS Version 1.5 Changes made: Textured landing zones and FLOLS trailers added to all runways at KNUW (no arrestor wires). Heli-pad starts added. Static emergency runway cables added. Airfield made more AI friendly by Josef Kunzler. Coupeville NOLF added. Also in high res photoreal coverage with all major buildings modeled. FLOLS trailers with optional arresting gear. (FLOLS trailers and arresting gear by Sylvain Parouty) This is a stand-alone package. Previous version must be removed from FSX scenery cache.
Posted Feb 24, 2013 15:18 by Chuck79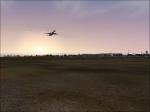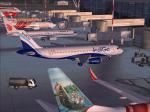 3.35Mb (2287 downloads)
Bengaluru, also known as the silicon valley of India has one of those Int.airport not depicted in Fsx. VOBL is created solely based on Google Map information. The textures are derived from various internet sites. I've added some textured static ground vehicles.
Posted Feb 22, 2013 14:02 by Ratan Lewis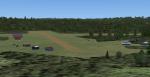 10.80Mb (389 downloads)
FSX-only Sundridge-South River CPE6. This is a self-contained package to improve the Sundridge-South River airport scenery. It inlcudes slightly revised runways, plus the hangars, club house and Ron's and Verna's shop. This nice rural airport in the Ontario Near North may not be there for much longer, so here is the simulation for those of us who used it for so many years. For free distribution only. By Fern Marques.
Posted Feb 22, 2013 09:55 by Fern Marques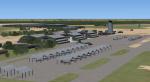 34.97Mb (1945 downloads)
FSX-only Brazil Air Force (FAB) Academy Base and Demonstration Squad Base - Campo Fontenelle SBYS. This is a self-contained scenery package of simple installation. Place it anywhere and add it as an "area" in Scenery Library. To keep the Academy and the Demonstration Squad traffic using their designated sides of the base, the airport is divided in two, SBYS and SDYS, Neweton's idea. The package includes some traffic and some planes. Fokker S11 by Massimo Tacolli. Tucanos and Tucanos traffic by Newton Drummond. Static T33 and Gloster Meteor by Guy Diotte. For free distribution only. If you have any questions, send me a message. By Fern Marques
Posted Feb 20, 2013 18:15 by Fern Marques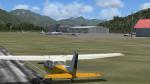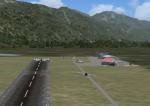 0.06Mb (1189 downloads)
LOGO is a small airfield in a valley of the Austrian alps. Located near Schladming surrounded of mountains, a paradise for sailplains. It does not exist in FSX, so I made it.
Posted Feb 19, 2013 11:27 by W.Wassmann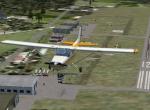 0.08Mb (972 downloads)
LOKL is a small airfield in a narrow valley of the Austrian alps. Runway is only 55 x 12 meters. It does not exist in FSX, so I made it.
Posted Feb 19, 2013 11:22 by W. Wassmann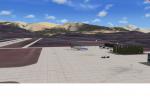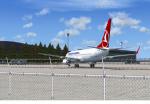 1.74Mb (1386 downloads)
Gazipasa Airport LTFG in the South of Turkey near 80 nm LTAI Antalya. This airport was made using Airport Design Editor. Main terminal added default building of ADE. This also places a few objects from the default FSX scenery library. Compiled using Airport Design Editor. Version LTFG 2013V1.0 By Hakan DAGHAN
Posted Feb 19, 2013 09:34 by Hakan DAGHAN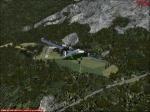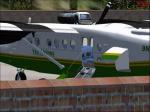 22.71Mb (5398 downloads)
Lukla (VNLK), Nepal, AI traffic. Includes STOL aircraft traffic for Lulka Airport in Nepal. Carries the climbers and tourists to the nearby Mt Everest. To make this ai work even better, I would recommend you download my rendition of Lukla. By Harry Patten
Posted Feb 18, 2013 08:26 by uploader