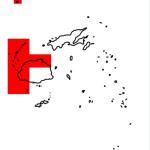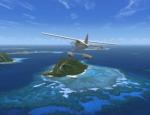 229.53Mb (1604 downloads)
FSX Fiji Photoreal Scenery Package - Western Division 2 (Mamanucas)
Fiji is an island nation in the South Pacific with more than 300 islands in total. Fiji is divided into four major administrative divisions: Western, Central, Northern and Eastern. These Western Division scenery packages cover the entire area of the Western Division. Included are more than 40 islands and huge areas of reefs stretched over a total area of 20,000 sq km – all in photoreal, 1m/pixel texture resolution. List of the 23 islands included in this package: Beachcomber, Bounty, Castaway, Eori, Kodomo, Mala Mala, Malolo-Lalai, Mana, Matamanoa, Monu, Monuriki, Namotu, Nautanivono, Navini, South Sea, Tavua, Tavarua, Tivua, Tokuriki, Treasure, Vanua Levu, Vomo, Yanuya. By Tiberius Kowalski
Posted Jan 3, 2013 03:15 by TK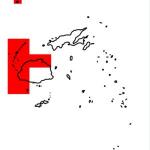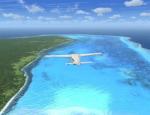 32.59Mb (1381 downloads)
FSX Fiji Photoreal Scenery Package - Western Division 1 (Vatulele)
Fiji is an island nation in the South Pacific with more than 300 islands in total. Fiji is divided in four major administrative divisions: Western, Central, Northern and Eastern. These Western Division scenery packages cover the entire area of the Western Division. Included are more than 40 islands and huge areas of reefs stretched over a total area of 20,000 sq km – all in photoreal, 1m/pixel texture resolution. List of islands included in this package: Vatulele By Tiberius Kowalski
Posted Jan 3, 2013 01:47 by TK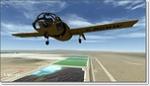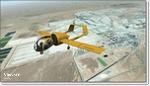 59.80Mb (919 downloads)
Photoreal coverage of Borax Open Pit Mine near Edwards AFB in California. Scenery includes blend masks, water masks, and night textures.
Posted Jan 2, 2013 02:41 by Chuck79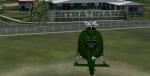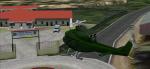 17.70Mb (421 downloads)
MPCH scenery for FSX. Airport located in Changuinola, Bocas Del Toro, Panama
Posted Jan 2, 2013 01:27 by Victor Pinto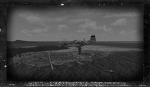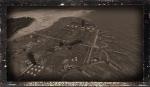 78.43Mb (855 downloads)
This scenery is of Truk Atoll depicting the time period during WWII. The scenery includes the basic islands created from satellite images. Also included are three airfields used by the Japanese and the naval base at Dublon. Many effects are included along with sounds of the time. This scenery is created by Tom Stovall. Many of the objects are used with the permission of Mark Schimmer and other contributors.
Posted Dec 31, 2012 20:01 by b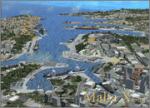 8.33Mb (3784 downloads)
An all new landclass and accurate coastline scenery of the Maltese Islands compatible with FSX only. It also includes some static generic scenery to highlight certain prominent areas around the islands such as the Grand Harbour, Freeport, plus more. If you own Malta Intl Airport v2, only Malta XGen v1.2 is required.
Posted Dec 30, 2012 01:18 by Ryan Speakman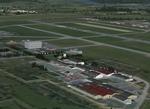 13.32Mb (2040 downloads)
Scenery of Chambley-Bussieres (France). Former AFBase LF52, now LFJY. Home of the "Ailes Mosellanes" aero-club. Photorealistic ground texture with seasonnal effects. Includes 80 custom models and 500 library objects, static planes, cars, animated flags and windsocks, vehicles, peoples, birds, etc. VAC chart included. Works with FSX and FSXA. By D. Bur
Posted Dec 29, 2012 09:18 by uploader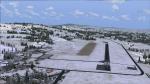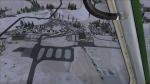 0.06Mb (640 downloads)
Kielce Maslow Airport. Small airport near Kielce city in Poland. I update airport layout and some land classes . No custom buildings, I use generic FSX buildings.
Posted Dec 24, 2012 17:33 by MizuriWo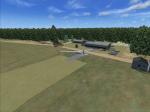 0.34Mb (521 downloads)
Bronkow(EDBQ), Germany. Bronkow is a light aviation and gliding airfield in Germany with grass strips. Improvement over the default FSX Bronkow.
Posted Dec 23, 2012 09:33 by Felix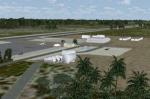 0.74Mb (1052 downloads)
Inagua - The Bahamas (MYIG). MYIG is the southernmost airport in the Bahamas. At nearby Matthew Town is the Morton Salt Company's main facility - Inagua's main industry. The scenery includes custom scenery objects; placement of library objects and landclass changes. The airport is also moved to it's proper location. Scenery is based on Google Earth and Microsoft Bing imagery and photos taken locally, and it is optimized for use with or without UTX-TAC. By: Art Poole
Posted Dec 22, 2012 12:28 by art poole