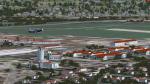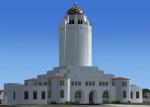 62.07Mb (2269 downloads)
Randolph Air Force Base for FSX. Fifth version for MSFS - incredibly detailed, with night and seasonal ground textures. Nearly all major buildings,including housing, are in the package. All structures custom made. Complete package includes AI aircraft doing touch-and-gos in the pattern.
Posted Apr 19, 2013 10:12 by James Shaddox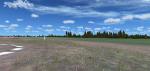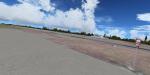 6.22Mb (376 downloads)
Located in Atmore, Alabama, Atmore Municipal Airport is a small airport with one 4,952 foot Asphalt runway, designated 13/36. Please read the readme contained in this file!! It includes very important information. Developed by Chris Britton of Emerald Scenery Design.
Posted Apr 13, 2013 18:54 by Emerald Scenery Design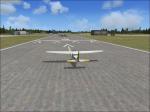 1.37Mb (560 downloads)
Quicker than expected, this is the latest of the 75FL airpark updates. This is the final update, and includes ALL parking spaces, along with corresponding hangars and houses. I spent a good amount of time on this, so I would appreciate if you enjoyed this airport as much as I do! Please enjoy!!
Posted Apr 11, 2013 15:20 by Davis Holdcraft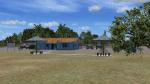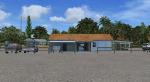 1.43Mb (1275 downloads)
Deadman's Cay - The Bahamas (MYLD. Deadman's Cay is one of two airports on Long Island served by Bahamas Air, Southern Air and Pineapple Air from Nassau. The scenery includes custom scenery objects; placement of library objects and landclass changes. Scenery is based on Bing Maps and photos taken locally, and it is optimized for use with UTX-TAC. By Art Poole
Posted Apr 9, 2013 03:01 by art poole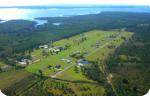 0.04Mb (1162 downloads)
Update for the default Sandy Creek Airpark on FSX. Includes paved asphalt runway, hangars, and houses.
Posted Apr 7, 2013 10:00 by Davis Holdcraft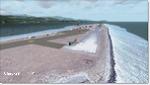 4.18Mb (1164 downloads)
I apologize for the inconveniance, but I did not include all the necessary files for the Port Angeles elevation fix. This is a new patch with all necessary files included. Please read the READ ME thoroughly.
Posted Apr 5, 2013 02:27 by Chuck79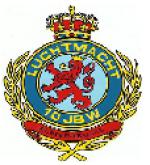 17.44Mb (1249 downloads)
10 Fighter-Bomber Wing - Kleine Brogel BE . This is my first scenery, and worked on it for 18 months. Have fun
Posted Apr 4, 2013 16:21 by ZIEGLER Peter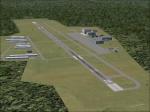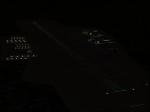 2.08Mb (485 downloads)
This is an update to the original Butler County Airport (KBTP). All runways and parking is corrected, as well has hanger locations. The restaurant is even included. Also all the comms are corrected. The runway length is also corrected to 4800 ft.
Posted Apr 2, 2013 18:50 by Alex Bates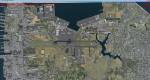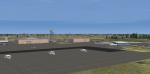 0.03Mb (904 downloads)
Enhancement of Norfolk NS, according to Google Map Information. This airfield has been neglected by default FSX and not even one scenery free or commercial I found of it. So here it is, not perfect, but way better than standard. Tested with UTX USA. Not tested with default scenery.
Posted Apr 1, 2013 12:53 by Blaunarwal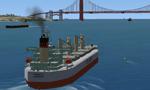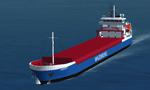 2.47Mb (3533 downloads)
This file includes 4 new ships to supplement the ships available in my package 63 AI Ships and AI Ship Traffic for Europe and South America. It also includes traffic files for the US West Coast mainly from San Francisco and Oakland to the Strait of Juan de Fuca, Tacoma, Seattle, and the Canadian cities Victoria and Vancouver. A few routes go South to Long Beach and San Diego. The traffic files utilize the new ships from this package and the ships available in 63 AI Ships and AI Traffic for Europe and South America, which must be installed prior to this update. The new ships are two small bulk carriers and two large geared bulk carriers. All ships have navigation lights, rotating radars and custom wake and smoke effects.
Posted Mar 30, 2013 16:08 by Henrik Nielsen