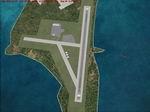 1.57Mb (1638 downloads)
V1.0 Henderson Field (IATA: MDY, ICAO: PMDY) is a public airport located on Sand Island in Midway Atoll, an unincorporated territory of the United States. In the past, the airport was used as an emergency diversion point for ETOPS operations. It is subsidized by Boeing.
Posted Aug 18, 2010 12:47 by George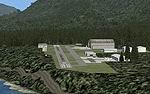 0.63Mb (990 downloads)
FSX Oregon Scenery. Fourth in the series of Pro Hop scenery. Default fictional airports in the beautiful Oregon (OR) mountains and Portland area. Nine airports total to add some fun to your flight sim experience. Does not impact frame rates. Created by J. D. Starseed.
Posted Aug 18, 2010 09:45 by J. D. Starseed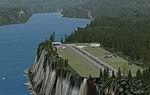 0.52Mb (1509 downloads)
FSX B.C. Canada Scenery. Number 3 in the series of Pro Hops fictional default scenery. Mountain hops in beautiful British Columbia and Alaska. Eight airports total. Does not impact frame rates. By J. D. Starseed.
Posted Aug 18, 2010 09:45 by J. D. Starseed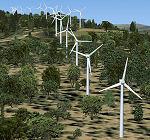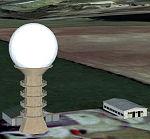 1.15Mb (4736 downloads)
Accurately positions 28,000+ electrical pylons in UK; 6,000+ animated wind turbines & more than 100 power stations with steam effects in 45 countries. UK scenery aligns with Horizon GenX photo scenery. Many radomes and radio dishes placed around the world - Clacton ATC radar, UK pictured. This version of FSXPP replaces previous scenery models with more accurate sized ones and employs LOD/lower polygon counts to improve frame rates. Many wind farms in UK, Germany, France & Spain + others in China, S America, N America, etc.
Posted Aug 18, 2010 04:17 by Ray Porter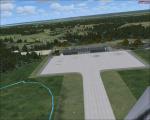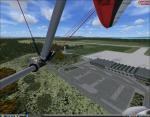 2.33Mb (998 downloads)
FSX Samana (El Catey) V1.1 Samana the new Dominican airport located in la Peninsula de Samana. By finksther.
Posted Aug 17, 2010 13:10 by Kelvin Rafael Perez
0.05Mb (1548 downloads)
FSX Bahamas Scenery. Default scenery for nine airports in the Bahamas and south Florida Keys. Does not impact frame rates and adds to the flight sim experience.
Posted Aug 16, 2010 09:04 by Uploader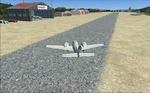 0.18Mb (722 downloads)
Alpine Airfield, California. Created using rwy 12 object placer. includes: NAV Aids, buildings, people, animal and static aircrraft.
Posted Aug 14, 2010 04:35 by Aaron Bennett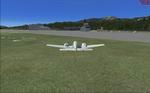 1.14Mb (1140 downloads)
Big Bear, California. Created using rwy12 objects and program. Adds static aircraft, buildings, cars and people. Important landmarks: Big Bear Dam, Observatory.
Posted Aug 12, 2010 17:12 by aaron bennett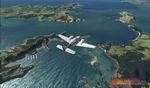 45.05Mb (2323 downloads)
FSX Northland, New Zealand, v2.2. 5m photoreal layed down for part of the top of the North island of New Zealand. Freeware coverage 200 square miles of the 600 square miles available. Features enhanced recoloring and water masking. By fs-creations.co.nz
Posted Aug 11, 2010 11:11 by Michael Allen-Andrews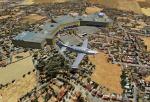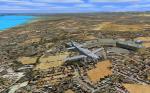 0.05Mb (1554 downloads)
The Gateway Shopping Centre is one of the largest centres in South Africa. As a pilot in Durban you will certainly fly in close proximity when flying from the Virginia Airport (FAVG), the Durban International Aiport (FADN) or the new King Shaka Airport (KSIA). Please see the Installation and Information file included in the attachment. This scenery file was created using the Abacus FS Design Studio software with the kind guidance and knowledge of Adam Howe.
Posted Aug 9, 2010 12:59 by Greg Olfin