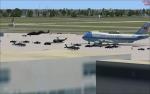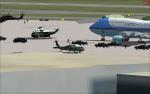 0.96Mb (5328 downloads)
Here is AirForce One Secret Service at J F Kennedy Airport, New York. Complete with motorcade. Design by Andy Rose www.TigerTeamsocmd.com
Posted Aug 29, 2010 21:00 by Andy Rose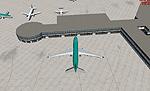 0.99Mb (1940 downloads)
FSX Dublin 2010 Update Ireland. Update to previous scenery release of Dublin airport. Updates: overspill parking, extended cargo area, gate 36 enlargened to accommodate Aer Lingus A333 and real life line up for Runway 16. By Padraic O hEithir.
Posted Aug 27, 2010 02:50 by Padraic O hEithir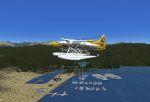 0.69Mb (731 downloads)
Katie's Lagoon (Flathead Lake Marina and Campground) Float Plane Landing Strip (MTKL) This scenery was designed with a clean install of FSX with no addons such as Ultimate Terrain, so if you have such addons objects may appear where they were not intended to be. Katie's Lagoon is a fictitous place located east of "S27", Kalispell City Airport on the north shore of Flathead Lake. It features cabins, marinas, float plane dock and helipad and many other candies to spruce up your FSX world. The water runway has start points and is visible on your GPS as MTKL. There is an NDB "ADF" on a frequency of 224.0 and has a range of 55 nautical miles.
Posted Aug 26, 2010 10:30 by uploader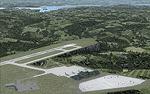 6.02Mb (1297 downloads)
FSX Branson Airport (KBBG), Branson, Missouri (MO). This project adds a new Branson Airport, which opened in May 2009, and is a privately developed commercial airport. The construction of the airport, which involved the flattening of several Ozark Mountains, is claimed to be the largest earthmoving project in Missouri history. As a result, the airport actually sits on a manmade plateau, surrounded by rolling hills. The airport uses the ICAO identifier BBG, however, the airlines use the IATA code BKG. The terminal, hangar, FBO, and cars were added and modified from stock FSX scenery, using the FSX Object Tool, to resemble as closely as possible the actual airport. By Carlyle Sharpe.
Posted Aug 26, 2010 03:05 by Carlyle Sharpe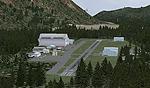 0.57Mb (1403 downloads)
FSX Colorado Scenery. Number 7 in the series of Pro Hops fictional airport scenery. These are airports in the high Rocky Mountains of Colorado (CO), eight airports total that transform otherwise boring empty airports into some fun stops. With lights for night hops. Created by J. D. Starseed.
Posted Aug 26, 2010 02:36 by J. D. Starseed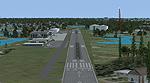 0.44Mb (2593 downloads)
FSX Bahamas Update Scenery. This is an update to the first Bahamas scenery. There are some much needed fixes and also adds a new airport and some ILS approaches. Ten airports total for your Hops in the beautiful Bahamas. Does not impact frame rates. Created by J. D. Starseed.
Posted Aug 26, 2010 02:33 by J. D. Starseed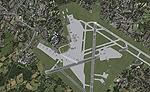 2.32Mb (2575 downloads)
FSX Dublin 2010, Ireland. Includes: Pier A/B/C/D, West Apron And F-INN (No T2, sorry). By Padraic O Heithir.
Posted Aug 26, 2010 02:22 by Padraic O Heithir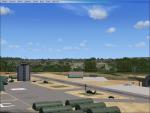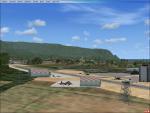 0.42Mb (1364 downloads)
Add on scenery that turns HI01/Princeville into fictional military base with many military objects. Created with ADE. Extended and widened runway with added lights. Adds spawnable helipads. See readme for more thumbnails. By steve dean.
Posted Aug 25, 2010 23:39 by Steven Dean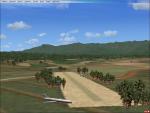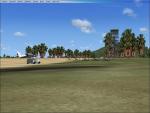 0.17Mb (1235 downloads)
Add on scenery for the HI03 airstrip. Turned it into a slightly wider and longer desolate runway made of clay. Adds some obstructions and graveyard aircraft. Meant to supplement my previous sceneries that I wanted to share. Enjoy. Created in ADE by Steve Dean.
Posted Aug 23, 2010 22:28 by Steven Dean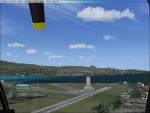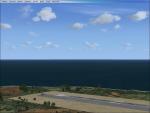 0.24Mb (954 downloads)
Add on scenery for PHBK and PAK. More scenery for my work on Kaui, Hawaii. Adds runway lights, aircraft, buildings, and improved runways. Helipads remain spawnable. Reopens PHBK to two runways. Made with ADE and Scenery Shortcut. By Steve Dean.
Posted Aug 23, 2010 18:19 by Steven Dean