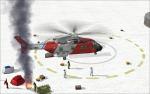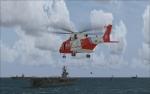 0.89Mb (2627 downloads)
Original Search And rescue Antarctica test Phase One.This is the original search and rescue Antarctica scenery intended for a project that went belly up. Here is the scenery from that project. Enjoy. HOTZONER
Posted Jun 25, 2010 19:38 by HotZoner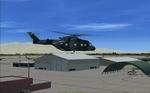 0.43Mb (4288 downloads)
FSX Bagram Air Force Base Ver. 2, Bagram, Afghanistan (AF). Bagram AFB (OAIX) is for FSX with Acceleration running in DX-10 or DX-11. Version 2 adds 15 additional AI helicopter landing spots that are compliant with Heli Traffic 2009 payware and improves separation of AI combat and cargo parking. Runway and approach lights are added, and the tower location and COMM and NAV frequencies are corrected.
Posted Jun 25, 2010 05:22 by Dan Mesmer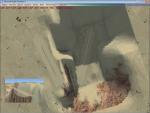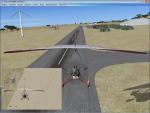 0.31Mb (715 downloads)
This is FV76 Kwekwe East Zimbabwe. Fixed. The Default Has a floating dirt runway in the Air,I filled in the Hole, Added Buildings, Tower, Taxiways and Radio Freqs. ect.
Posted Jun 24, 2010 17:46 by Gary keen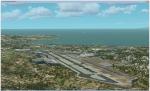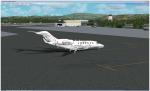 8.87Mb (2061 downloads)
Scenery is for Monterey Peninsula Airport KMRY in Northern California. Includes Photoscenery (with Night Time Textures) just within the airport boundary to cover the unattractive stock FSX airport ground. All Taxiways, Aprons have been placed based on the photoscenery. Re-aligned runways, papi and vasi accordingly and corrected RWY28 Vasi glideslope. Scenery includes birds, and boats placed in Monterey bay, all buildings and hangers are from stock FSX library so good on framerates. If you use UTX products, scenery will not affect roads. This Airport is a complete revamp of the stock version. Designed with ADE, Fencebuilder and SBuilder.
Posted Jun 21, 2010 23:40 by Eric McCloud
0.02Mb (551 downloads)
An updated version of my previous upload, which fixes the missing terminal building. Original updates include assigned gates, new buildings, and additional aircraft.
Posted Jun 19, 2010 22:23 by Erik Ingram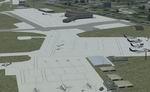 0.57Mb (1382 downloads)
Harrisburg International Airport - KMDT 2010 v1. KMDT represents a modification to the stock FSX airport. Airport specifications have been updated using information from Virtual Earth, Airnav and the official Web page. Enhancements include new and/or updated Terminal gates; Terminal gate assignments; approach information (transitions/missed); cargo, general aviation and military parking; airport facilities and vehicles; water tower; runway marking and lighting including new approach lights for Rwy 13; apron spot lighting; new Control Tower with Tower view; taxiway designation and pavement type; relocated airport green-white beacon; and additional vehicle paths and fuel trucks. By Kambiz Agazi
Posted Jun 19, 2010 13:40 by Kambiz Agazi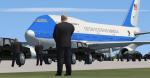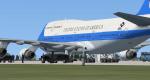 0.00Mb (6728 downloads)
This Scenery Was created by Andy Rose For use in Air Force One Escort missions! Created using SDK Object placer
Posted Jun 17, 2010 15:58 by Andy Rose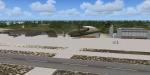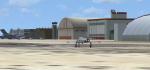 26.94Mb (733 downloads)
Tiger Island Custom Scenery. Fictional scenery base south on Tiger Island of Puerto Rico. Created for The Tiger Team One and created with Various terrain editing programs and SDK Airport code. By Jim Abbey
Posted Jun 14, 2010 22:19 by Jim Abbey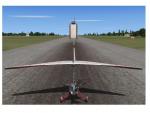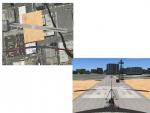 2.08Mb (3654 downloads)
This file contains various scenery fixes for FSX. Obstacles on runways, visual faults, etc. Photos before and after included.
Posted Jun 14, 2010 01:15 by Gary Keen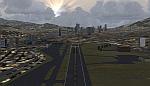 24.37Mb (4737 downloads)
This scenery adds tallest skyscrapers (over 100m) and most representative buildings, to Caracas city. Also adds highways (with vehicular traffic), avenues and streets, as well as rivers, streams,lakes, parks and golf courses. The SVFM runway was repositioned to the real coordinates.With a friendly Auto-Install. By David Maldonado
Posted Jun 12, 2010 11:19 by David Maldonado