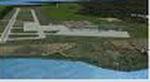 1.34Mb (1344 downloads)
Zunz Airport, Tibet. Nyingchi Airport (pinyin: Línzhi Milín jichang) is an airport in Mainling, Nyingchi, Tibet, People's Republic of China (IATA: LZY, ICAO: ZUNZ). It is suggested to be one of the most challenging instrument approaches in the world, since the airport is in a winding valley.[1]. Nyingchi Airport is the third airport that Tibet has put into operation. Built at a cost of 780 million yuan (96.18 million U.S. dollars), including investment by the General Administration of Civil Aviation of China (CAAC), the airport is 2,949 meters above sea level, lower than the other two civil airports, with a designed annual passenger flow of 120,000. Known as"the world's most difficult airport for planes to reach", Nyingchi Airport is situated in the valley of Yarlung Zangbo River in the Southeast of Qinghai-Tibet Plateau, surrounded by over 4000-meter high mountains enveloped by clouds and fogs throughout the year. Planes have to fly through the narrow and winding river valley. The narrowest flight path is less than 4 kilometers from one mountain ridge along the valley to the opposite one. According to meteorological data, there are just 100 days overall that are airworthy in the airport each year.
Posted Jul 14, 2010 07:38 by Uploader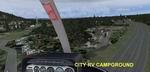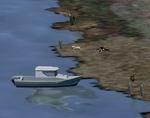 1.55Mb (960 downloads)
Just west over the mountain from KWYS Yellowstone.The added detail covers 25 sq mi of Henry's Lake area. Added ATIS, ILS and special bad weather instructions for approach.Campgrounds, campers, fishing in streams, many things to look for as you fly or boat around this lake. Jimmy R Martin
Posted Jul 14, 2010 05:33 by Jimmy Martin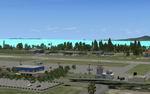 5.04Mb (2421 downloads)
Anguilla Island Scenery, Caribbean. Includes: More accurate redesign of all coasts and land class Modeling of Wallblake (TQPF) airport Citys : The Valley.
Posted Jul 14, 2010 05:30 by JL Valladier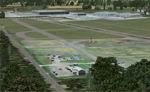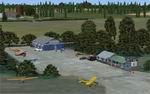 23.87Mb (1878 downloads)
Alfs_UK_airfields-Volume 19. This Volume consists of: Blackbushe EGLK, Bourn EGSN, North Coates EG0E (not EGOE). By Alf Denham.
Posted Jul 8, 2010 18:19 by Alf Denham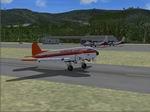 0.39Mb (1051 downloads)
FSX La Vanguardia Airport (SKVV), Villavicencio, Meta, Colombia. By Andres Ramirez.
Posted Jul 8, 2010 17:35 by Andres Ramirez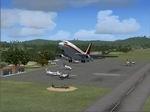 0.08Mb (1181 downloads)
FSX Mitu Airport (SKMU),Mitu Airport, Colombia . By Andres Ramirez .
Posted Jul 8, 2010 17:33 by By Andres Ramirez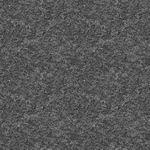 3.48Mb (2097 downloads)
This package includes an alternative grass runway texture, which will replace the default one (backup 1st). It is high resolution of 2048x2048 will make you feel how the grass gets scratched by the tires!
Posted Jul 7, 2010 18:42 by Marko Mebus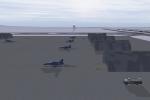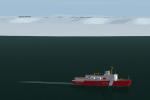 28.76Mb (913 downloads)
CFB North Star (version 5) fictional Canadian Arctic military/commercial base for FSX. Building on version 4, this on-going project now includes four alternate scenery configurations, along with seasonal AI traffic plans, providing a sense of activity. Features LOD scenery models, along with custom ramp markings and numerous unique library objects that may be used with any freeware scenery. This release also includes a small weapon range and AI ship traffic (the icebreaker CCGS Louis St-Laurent). By Brian Sturton.
Posted Jul 6, 2010 14:25 by Brian Sturton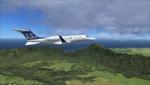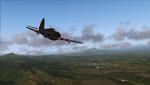 424.40Mb (4685 downloads)
Kauai is the fourth largest of the main Hawaiian Islands. Also known as the "Garden Isle" due to it's lush tropical foliage, it is located about 105 miles (170 kilometers) west of Oahu and just to the east of tiny Niihau (the first IronScenery release). While there are night textures included with the scenery for dawn and dusk flights, this is primarily daytime scenery. I've added a number of scenery objects near airports as well as in a few other areas. Detailed installation instructions are included. --Created by Rich Sorochak
Posted Jul 5, 2010 17:08 by Rich Sorochak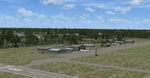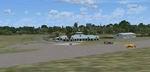 0.93Mb (817 downloads)
Sebastian, FL Municipal Airport (X26). At Sebastian Municipal Airport, a runway has been added and another closed, and a new GA Terminal has been built since FSX was released. Scenery in this package is based on Virtual Earth (Bing) and Google Earth imagery. Landclass changes, roads, rework of runways-taxiways-aprons, placement of library objects and a library of new airport buildings are included. By: Art Poole
Posted Jun 27, 2010 05:20 by Art Poole