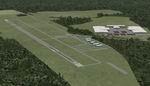 9.52Mb (1641 downloads)
JD Sceneries' rendition of Anson County Airport represents the airport as it looks as of December 2008, with all buildings, hangars, and other structures modeled, in addition to the large "Triangle Brick" factory across the railroad tracks. Look forward to future updates adding more hangars and a full ILS system.
Posted Dec 10, 2008 04:56 by JD Sceneries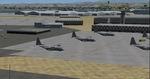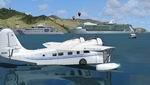 0.96Mb (4366 downloads)
FSX Catalina Island (KTVX), California, USA. Catalina Island, North Island, San Clementa Island. Eye candy for this area By Roy Perkins
Posted Dec 9, 2008 10:39 by Roy Perkins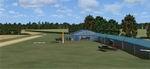 7.83Mb (2965 downloads)
Alfs UK Airfields-Volume 13. This Volume consists of: Brimpton (Wasing Lower Farm) X2BM, Enstone EGTN, Wickenby EGNW. I mainly use the standard FSX scenery objects but for items that combinations of FSX objects could not mimic I have made dedicated objects. I hope it does improve some of the smaller airfields. It was designed to use with FSX SP2 so there may be problems if SP1 and SP2 are not installed. NOTE: The sceneries were made to fit into the FSX standard scenery, discrepancies may occur with photo-realistic scenery. The individual 'tree' objects also favour spring/summer.
Posted Dec 7, 2008 12:46 by Alf Denham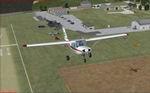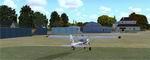 5.97Mb (2826 downloads)
This Volume consists of: Bagby EGNG, Fenland EGCL, Upfield Farm X7UF. Although FSX scenery is a great improvement on FS2004, there are still many small airfields in the UK with little or no details. I have tried to improve this in a small way. I do not not aim to make them accurate, only better. They were compiled using aerial views from Google Earth, Pooleys UK Flight Guide, and the FSX SDK Object Placement Tool and Airport Design Editor v1.37.A few items were produced using Instant Object Maker v1.2 from FlightSimTools.com. Alf Denham
Posted Dec 7, 2008 12:43 by Alf Denham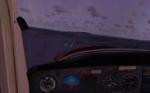 0.00Mb (960 downloads)
Nikolskoye Airport .. (ICAO: UHPX) is an airport on Bering Island, Russia located four kilometers southeast of Nikolskoye, Kamchatka Krai. It is the only airfield on the Commander Islands. In this version I have added parking area, fence and removed autogen objects.
Posted Dec 6, 2008 10:45 by Gvozden Rovina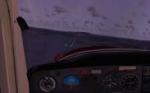 0.00Mb (838 downloads)
Nikolskoye Airport .. (ICAO: UHPX) is an airport on Bering Island, Russia located four kilometers southeast of Nikolskoye, Kamchatka Krai. It is the only airfield on the Commander Islands.
Posted Dec 5, 2008 17:36 by Gvozden Rovina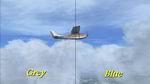 18.53Mb (2588 downloads)
Oscar-Clouds is a substitute clouds texture for FS2004 and FSX. Your have 2 colours set: blue very clear and grey FSX: 3 sizes: 512x512, 1024x1024, 2048x2048 FS9: 3 Sizes: 256x256, 512x512, 1024x1024
Posted Dec 4, 2008 12:52 by Aimé Leclercq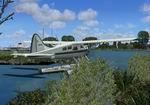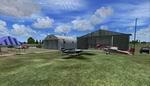 0.59Mb (3556 downloads)
FSX Oshkosh Area (KOSH), Wittman Regl (WI). Wittman Regl. Airport (KOSH) is the busiest airport in the world one week out of each year during the airshow which is held at the end of July and beginning of August on most years. This is my home area, and although this is not necessarily accurate it is designed to simply add eye candy to the area. I have built up a few of the surrounding airports that I use for my touch and go's. These airports are, Pioneer Airport, Fun Air, Vette/Blust, Cortney Plummer, Skydive, and Brennand. By Roy Perkins
Posted Dec 2, 2008 04:23 by Roy Perkins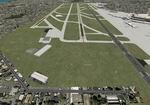 2.71Mb (8201 downloads)
FSX Seattle-Tacoma International (KSEA), Washington (WA), with three-runway configuration, v1.0. This scenery updates the FSX default scenery with the taxiway, runway, and approaches as of the 0812 AIRAC cycle, effective November 20, 2008. By Owen Catherwood.
Posted Dec 1, 2008 03:14 by Owen Catherwood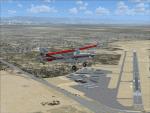 0.31Mb (1305 downloads)
This is the next addition to my California airport series: Visialia Municipal. This package updates many aspects of this airport. Buildlings were resized and placed in their real-life locations, parking was updated, the parking ramp at the southern end of the airfield was added, and more. Satellite images from Google Earth were used for accuracy. Many default scenery objects were placed from the FSX scenery libraries. View Readme file for installation and notes. Compiled using Airport Design Editor.
Posted Nov 30, 2008 21:05 by Phillip Coyle