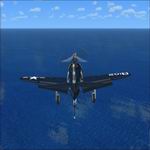 0.47Mb (2677 downloads)
FSX AI Carrier Saratoga. This is a tweak of Paul Clawson's Saratoga static scenery addon. It adds a movable AI ship out of the Saratoga model that Paul Clawson provided in the original package. Full integration with AIShips, and Arrcab 2.6. Thanks to Paul Clawson, the original author of his Beautiful Saratoga. 480K
Posted Jul 15, 2008 14:42 by archive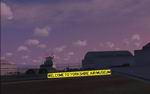 1.19Mb (1663 downloads)
FSX Elvington Air Museum Airfield, Yorkshire UK. By Alan McCarthy. 1.2MB
Posted Jul 15, 2008 14:42 by archive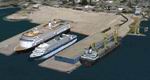 59.07Mb (5205 downloads)
FSX Victoria, Canada area scenery Part 2including the Southern Gulf Islands and the San Juan Islands of the US. Features landclass, mesh, buildings, roads, airports, floatplane bases, heliports, rails, AI floatplane, cruise ship, boats. UTX compatible. By Don Grovestine, Jon Patch and Holger Sandmann. Part 2 of 2. 60MB
Posted Jul 15, 2008 14:42 by archive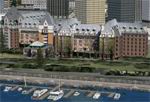 56.80Mb (6251 downloads)
FSX Victoria, Canada area scenery Part 1 including the Southern Gulf Islands and the San Juan Islands of the US. Features landclass, mesh, buildings, roads, airports, floatplane bases, heliports, rails, AI floatplane, cruise ship, boats. UTX compatible. By Don Grovestine, Jon Patch and Holger Sandmann. Part 1 of 2. 58MB
Posted Jul 15, 2008 14:42 by archive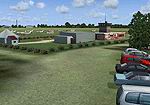 14.68Mb (3696 downloads)
FSX Uetersen Airfield (EDHE), Germany, v1.0. A small grass airfield close to Hamburg, north Germany. By Andreas Dicks. 15MB
Posted Jul 15, 2008 14:42 by archive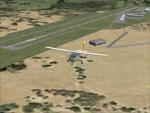 0.30Mb (1992 downloads)
This updates Watts-Woodland airport for FSX. Taxiways, runways, and other aspects were updated using real satellite images from Google Earth for accuracy. This also adds the taxiway on the west side of the airport that leads up to some private homes. The homes were also added for detail. Default objects from the FSX scenery libraries were used. View Readme file for installation and notes. Compiled using Airport Design Editor. By Philip Coyle.
Posted Jul 13, 2008 14:34 by archive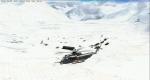 13.32Mb (1660 downloads)
Updated-New scenary objects. This Scenary is good for resupply training missions with Helos, or daring prop pilots.(NO RUNWAY) This is for the Ranger 6000ft.base camp, The airport name is Ranger 6000ft. base camp.(SRTC) The NDB(none directional beacon) frequency is 217.0, NDB Range is 100 NM. Camp is 65 NM. East of Port Hardy British Columbia-CYZT. Or 164 NM. North-West of Vancouver Intl. British Colimbia-CYVR.
Posted Jul 12, 2008 21:13 by archive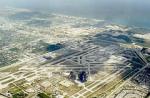 5.00Mb (7522 downloads)
I did not make this i found it in the fs2004 files and found it worked great with fsx it has been changed to look as close as possible to the real KFLL it even has the terminals when if you have a car you can drive aruond and up and see wat it feels like butn i dont know what that experiance is like
Posted Jul 12, 2008 14:25 by archive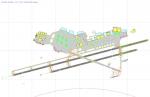 26.36Mb (3318 downloads)
(SIMVIATION-IGNORE MY OTHER TWO UPLOADS OF THIS TITLED FILE, THIS ONE IS GOOD) Updated-New statics, changed the scenary objects to Very-Dense setting. Airport scenary addon from FSXF. This is for Miramar MCAS (KNKX), Added aprons, taxi ways, hangers, vehicles, STATIC F-22S,F-18S,CHOPPERS,B-52,A-225S,B-747S. Added ILS approuches, 06L-110.35MHz 06R-109.35MHz 24L-109.9MHz, (stock ils.)-24R-111.15Mhz, new starts, helipads etc...May need to have Acceleration for some scenery objects.
Posted Jul 12, 2008 04:05 by archive
0.01Mb (6760 downloads)
sorroy no pic Free wear scenery for TNCM. I added several objects and even the new terminal. All parking spots have been rearranged and renumbered . Added new terminal and gates equipped with jet ways. Requires FSX acceleration.
Posted Jul 12, 2008 00:04 by archive