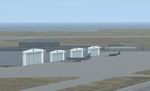 1.56Mb (877 downloads)
FSX CFB North Star - CYNS scenery (version 3) . A fictional base intended to serve military traffic in the Canadian Arctic region, as well as acting as home base for 409 Squadron. Features three 12500' runways, navaids, AI parking, and night lighting. Project is entirely Freeware, created by Brian Sturton. 1.6MB
Posted Jun 23, 2008 14:16 by archive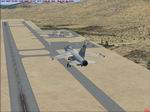 0.21Mb (1681 downloads)
FSX Kasteli Airforce Base, Greece. HAF reserve airbase at Crete Island. Alan Mccarthy. 215K
Posted Jun 23, 2008 14:16 by archive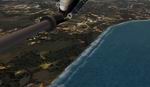 0.11Mb (3422 downloads)
FS2004/FSX Waves. I made them wider and move a lot slower and they suck back into the ocean. Not super perfect, I'm sure someone could make them like real ones...but since I'm no expert I just mess with the numbers to at least get them better than default. You be the judge! By David Cotton. 116K
Posted Jun 23, 2008 14:16 by archive
5.42Mb (12215 downloads)
FSX AI Carriers for Flight Simulator X SP1 and Acceleration. This is a small software that allows you to place and control single ships or complete naval fleets in Flight Simulator X. Unlike previous software concerning AI ships and carriers, or missions, it doesn't need complex edit of traffic files or mission files. Just add when you are in free flight, anywhere you want. By Lamont Clark.
Posted Jun 23, 2008 14:16 by archive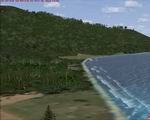 1.09Mb (8006 downloads)
FSX More Waves III. The surf arrives to FSX! Improved coastal breakers with more waves, to move like the surf on shallow waters. Updated version for and tested only in FSX. By Luiz Alvarenga.
Posted Jun 23, 2008 14:16 by archive
0.46Mb (5652 downloads)
FSX USS Carrier Saratoga CV-3 This is a true FSX scenery object compiled with Xtomdl. It features an exact shape hard deck for carrier ops with airplanes equipped with rcbco-30 (not included). It also has a smoke effect, ship wake and a rotating beacon. A night texture is included for night carrier ops. It is located just outside Pearl Harbor. The files necessary to move it to other locations with the FSX SDK Bglcomp program are included. By Paul Clawson. 474K
Posted Jun 23, 2008 14:16 by archive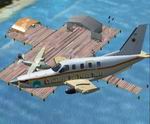 80.23Mb (3534 downloads)
FSX Caribbean Seaplane Tours"Caribbe West" Scenery Package. Introduction: . It is a fictional airlines based on "Real World" places. Grand Cayman Islands - Grand Cayman - This scenery includes both the Airport, Harbor and SeaPlane Docks…See NAV Aids for locations Cayman Brac - Located East of Grand Cayman, the scenery includes both the airport and SeaPlane Dock Little Cayman - Located approximately 20 miles east of Cayman Brac, scenery includes both airport and seaplane dock. Jamaica - Montego Bay - Includes Sangsteer International Airport and a seaplane dock. Negril - Located on the Southwestern tip of the island the scenery includes the Aerodrome, Harbor, and seaplane docks. Kingston - Scenery includes Tinson Pen Airport and Port Royal SeaPlane Dock. Mexico - Cancun - This scenery includes the Airport and SeaPlane Dock. Chechen Itza - Located approximate 70 miles east of Cancun, scenery includes, airport, scientific camp, and ruins… Cozumel - Located south of Cancun, scenery include Airport, seaplane dock and harbor. Roatan, Honduras - Small island with airport and seaplane dock. Panama City, Panama. Scenery includes the international Airport and SeaPlane Dock. Aruba - Scenery includes the International Airport and SeaPlane Dock. Curacao - Includes airport and seaplane dock Bonaire - Scenery is located east of Curacao and includes the airport and seaplane dock. La Orchila - Final Destination for Caribbe West. Chris Carel. 82.1MB Fix. Like many of you, I went out and purchased FSX Acceleration....After attempting to install, I realized I would have to do a clean install. Once up and running, I was impressed by some of the features, espically the new scenery and aircraft....But, I was soon disappointed that most of my propeller aircraft had "Alpha" Channel problems and that some scenery would no longer show or had other scenery overtop of it. 30K
Posted Jun 23, 2008 14:16 by archive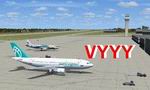 0.02Mb (987 downloads)
FSX VYYY Yangon Intl Airport Mingaladon, Burma, V3.0 Yangon International Airport "MINGALADON" in Burma, Myanmar, will be able to accommodate bigger aircrafts and handle more passengers when work on extending its runway and upgrading its facilities is completed. The completion of the runway extension will enable Boeing 747 and Airbus 380 airplanes to use the airport. The work on extending the runway from 8100 feet to 11,200 feet began October 2004. FPS-friendly version 3.0 with already extended runway, taxiways and new taxisigns. First of all we corrected the airport location to the real one. With Myanmar Air Force area, Helipads and even more parkings for civilian airplanes. This scenery was produced based on pictures of satellites. Many Thanks go to the teams of HOUSE-RP in Burma, FSX Planner, SceneGenX, SBuilder X, Open Ports Scanner, AFXBgDownloader, FSUIPC and Google Earth. This scenery is only for FSX, for FS2004 please download vyyy_v2.zip (here). By HOUSE-RP, Switzerland and Burma. 19K
Posted Jun 23, 2008 14:16 by archive
11.28Mb (9963 downloads)
FS2004/FSX New Grass Textures. After the success of TreeX, it was logical to improve the ground of Flight Simulator. This is why PicNic was carried out. But PicNic is much more than grass! It makes it possible to improve the ground in general, giving to basic textures an aspect more contrasted and also while bringing more relief. PicNic functions on the photo-realistic scenes bringing an additional dimension to them! It also makes it possible to better appreciate its speed, making the flights at very low altitude more alive. The pilots of helicopter will appreciate the precision which PicNic during the operations of landing and drives brings indeed of ground. Author: Aimé Leclercq. 11.5MB Update/Fix: Fixes a reported problem with the PicNic Interface. 346K
Posted Jun 23, 2008 14:16 by archive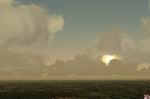 11.73Mb (9602 downloads)
FSX/FS2004 Alternative Runway, Asphalt, Concrete & Lightning Textures Sets. "Spice Pak" offers summer, and winter textures for RUNWAYS 11, 12, TAXI ASPHALT, and TAXI CONCRETE, and TAXIWAY MARKS. It also contains HALO, 8kb SPOTLIGHT, LIGHTNING, FLASH, and four samples of 64kb CUMULUS cloud textures...puffy, whispy, dramatic, and cotton. Bring your coat or you may get frostbite from my latest winter textures, and now hard surface summer textures with weeds in cracks! Runway light scalar is also included. Taste, and environment change from airport to airport, the enclosed textures are fine tuned for the utmost realism, and performance! This release also contains splash, and video. Kick it up a notch, and add spice to your simulator, and put more flavor in your flight experience! (Always Back up original Scenery Textures before installing new). Brian Neitzel. 12MB
Posted Jun 23, 2008 14:16 by archive