293.32Mb (10199 downloads)
FSX ItalVFR - Trentino Alto Adige 2M Photorealistic Scenery Package. This scenery cover the whole of the Trentino Alto Adige (Italy/Switzerland/French Alps) ) with photorealistic scenery 2 m resolution - Summer only - part of the ItalVFR photorealistic scenery of Italy. By Raimondo Taburet. Part 1: 300MB Part 2: 229MB Part 3: 389MB Part 4: 387MB Part 5: 263MB Part 6: 260MB Part 7: 373MB
Posted Jun 23, 2008 14:16 by archive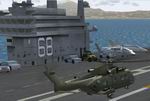 0.00Mb (4875 downloads)
FSX Aegean GPS Enabled Carrier - Two carriers which can be set to allow approach from any worldwide area via GPS or start off from the carrier deck. LG51 is set midway between Nikos Kazantzakis Iraklion (Heraklion) and LG52 is set in one of many natural bays near Ioannis Daskalogiannis Chania. With the mountains as a backdrop this is visually an extremely stunning area. Dedicated to Patrick DG (Degopat) who requested carriers in the Aegean. 6K
Posted Jun 23, 2008 14:16 by archive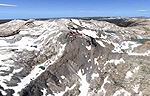 84.83Mb (2446 downloads)
FS2004/FSX Sierra Nevada Part 4; Yosemite National Park southwest, California (CA). This is the fouth part of BlueSky's Sierra Nevada project and the first part of Yosemite National Park. It connects seamlessly and extends the third part to the north. Contains the stunningly beautiful south-western part of Yosemite and Mono Lake. Brings the total Sierra coverage to 14,000 sq km. By Gottfried Razek. 87MB
Posted Jun 23, 2008 14:16 by archive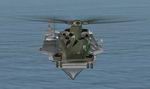 0.00Mb (4612 downloads)
FSX Standard Carrier. The user can treat as a take off point and to approach by GPS with full use of an ACIO code to locate it. Two areas are enclosed, Plymouth Bay-EG51 and the Persian Gulf (Bahrain) OB51, close to Iran/Iraq. By using Aicarrier2 by Lamont Clark (here) the rest of the fleet can be set in motion. 6K
Posted Jun 23, 2008 14:16 by archive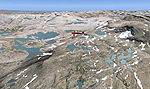 91.90Mb (2463 downloads)
FS2004/FSX Sierra Nevada Part 3; Kings Canyon West, California (CA). This is the third part of BlueSky's Sierra Nevada project. It connects seamlessly and extends the second part to the west stopping just south of Yosemite National Park, which will be covered by the next part. It includes 3500 more sq km's of mountains and lakes, bringing the coverage to 10,500 sq km. By Gottfried Razek. http://www.blueskyscenery.com 94MB
Posted Jun 23, 2008 14:16 by archive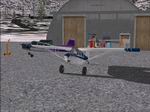 2.34Mb (2727 downloads)
FSX Chitina Airport (CXC), Alaska scenery. The airport is a bush strip so larger aircraft may have some trouble getting in. There is a hanger, FBO, loading/unloading area, static aircraft, a helicopter pad, and a float plane dock off the northern end of the runway. This scenery also includes a downed aircraft and pilot a few miles down river. For FSX ONLY! Made by Daniel Kemmer. 2.4MB
Posted Jun 23, 2008 14:16 by archive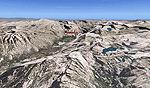 88.18Mb (2968 downloads)
FS2004/FSX Sierra Nevada Part 2; Kings Canyon Northeast, California (CA). This is the second package of the Sierra Nevada project. It extends the first package seamlessly to the north and provides another 3500 sq km of High Sierra bringing it to a total of 7000 sq km. It covers the northeastern part of Kings Canyon National Park, Owens Valley and the Inyo National Forest. The scenery features multiple peaks higher than 13,000 feet, many interesting valleys and hundreds of lakes. By Gottfried Razek. http://www.blueskyscenery.com 90.1MB
Posted Jun 23, 2008 14:16 by archive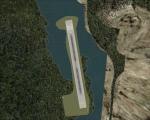 0.01Mb (1446 downloads)
I created these files for my FSX buddy's who wanted an Air Strip at Hidden Lake Montana and to add a airstrip left out of FSX at Table Rock Medford ,Oregon
Posted Jun 22, 2008 15:32 by archive
0.01Mb (14314 downloads)
FSX Princess Juliana International Airport (TNCM), Philipsburg, Sint Maarten, Netherlands Antilles. Features taxiways, terminal and ground textures based on Google Earth.
Posted Jun 22, 2008 13:00 by John Paul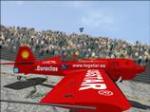 1.18Mb (4310 downloads)
This scenery is for FSX Acceleration only! It WILL NOT work with FS2004, FSX, or FSX Sp. 1. This scenery will add crowds, seats, and aircraft to the airport KOSH, to make it look like an airshow. Made by Daniel Kemmer.
Posted Jun 22, 2008 13:00 by John Paul