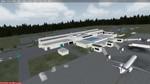 36.91Mb (624 downloads)
KGNV, Gainesville, Florida. This airport has been designed and tested for use in FSX and P3D. All buildings, taxiways and ground textures have been modeled after the real airport. Note that Jetway's are currently stationary but will updated to function in later versions. Add-on Airport designed by LKP Designs.
Posted Jul 17, 2016 02:27 by uploader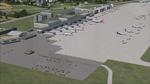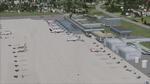 1.59Mb (3120 downloads)
EDDS - Stuttgart Airport, Germany. This Airport scenery is a very accurate makeover of Stuttgart airport and designed only for FSX: assigned parking as per their website with extra parking, complete rebuild of the terminal, surrounding buildings and aprons, frequencies updated, taxiway and taxi signs updated to the latest charts, Cargo apron and buildings also updated, support vehicle roads rebuilt, with many scenery objects included, airport views are from the roof of the control tower (when in tower view) please view the readme before installation. By Craig Scott
Posted Jul 14, 2016 00:44 by utc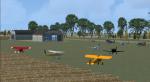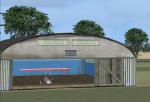 2.69Mb (282 downloads)
Enhancement to Colon Aerodrome SAQO, in Buenos Aires, Argentina. The airport has been modified to accommodate several AI aircraft. A traffic file is included using TEN Default aircraft (so that everybody can see the AI planes). However, these aircraft can be substituted with your own selection, if you know how to modify traffic files. Two flight files are provided to enable you to witness the AI planes taking-off either from Runway 17, or if you prefer, from Runway 35. One AI aircraft is parked in each of the two open hangars.
Posted Jul 13, 2016 09:46 by Ronald Falzon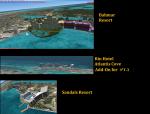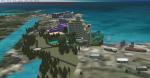 5.40Mb (1234 downloads)
The 3rd Chapter to Nassau Bahamas' Local Scenery. This file includes the new Bahmar Resort, Sandals Resort, the RIU hotel, Atlantis Cove Hotel and surrounding scenery that was left out of the previous atlantis landmark file..
Posted Jul 12, 2016 15:11 by Shawn Penn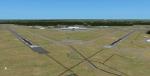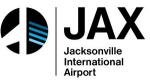 9.81Mb (974 downloads)
Jacksonville International Airport is a Class C airport in Jacksonville Florida. It's the primary airport with Airline service in Jacksonville. Jacksonville itself is the largest city in the US continuous 48 when measured by land area. Over the past 10 years it has seen extensive renovations making the default very different from reality. Art Poole updated the airport adding the New Terminal, and various custom made buildings. But its been some years since Art's scenery and the airport has seen even more construction. This scenery will update Art Poole's scenery to the airports current state. This scenery is self contained and requires no additional downloads. Special features includes a custom AFCAD, extensive use of GP objects, Updated Instrument approaches (Including RNAV-Y Approaches), Custom Lighting, And several other features. Updated by CountryFlyboy
Posted Jul 12, 2016 14:53 by CountryFlyboy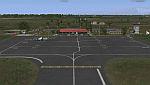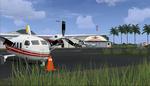 58.42Mb (1020 downloads)
FSX/Prepar3D Scenery - Santa Barbara del Zulia-SVSZ The "Miguel Urdaneta Fernandez" National Airport serves the cattle town of Santa Barbara del Zulia, located south of Lake Maracaibo in Zulia state. Serves air link between South Lake region and the capital of Zulia state, Maracaibo. Photo-terrain area improved with Autogen files. Only compatible with versions to FSX or P3Dv1v2v3.x. Also includes a friendly Auto-Install. By David Maldonado
Posted Jul 10, 2016 11:42 by David Maldonado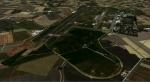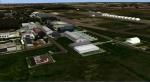 146.85Mb (2847 downloads)
The Galatina Military airport is located in the province of Lecce in Southern Italy in the Puglia region. The Lecce Galatina Military scenery (LIBN) Optimized for FSX-Acceleration with UTX Europe and FTX-Orbx Global with related Orbx-lib libraries. In the absence of additional addons above the scenic area surrounding the airport could be different in relation to the content in this screenshot package and always in relation to personal FSX configurations.
Posted Jul 5, 2016 04:18 by Voyager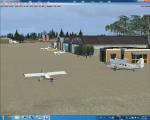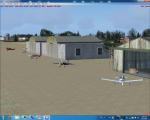 3.84Mb (206 downloads)
Aeroclub Municipal de Lincoln, Buenos Aires, Argentina. Enhancements to the AFCAD at SALN, to make both runways active. A traffic file is also included. TEN Default aircraft are used, to ensure that everybody can see the AI planes. But IF you know how to modify the traffic file, you can select other AI aircraft to replace the default ones here.
Posted Jun 27, 2016 10:02 by Ronald Falzon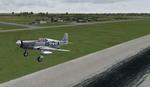 84.15Mb (408 downloads)
Steeple Morden RAF/USAAF Airfield for FSX. This FSX scenery package is for Former RAF Steeple Morden, USAAF Station No. 122. It includes the main airfield and 14 of the outlying sites that housed all of the inhabitants. Terry Flemming and Gary Gentry
Posted Jun 26, 2016 03:34 by uploader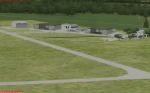 1.61Mb (529 downloads)
Landing Cz, Stochowa-Rudniki (IATA airport code: CZW, airport code ICAO: EPRU) - post-military airport near Rudnik, Poland, lying at a distance of approx. 16 km from the center of Czestochowa in the north-east at the national road No. 1 Gdańsk-Cieszyn, now private property. Landing admitted to flight operations performed by airplanes, helicopters, gyroplanes, gliders, paragliders, paragliders drive, powered gliders, parachutes in accordance with the visual flight VFR day and night aircraft with a total take-off weight (MTOW) up to 5700 kg.
Posted Jun 24, 2016 06:56 by Captain X